This Whole Grain Spaghetti al Tonno takes literally 10 minutes to make!
We've just returned from a brief holiday in beautiful Venice, Italy and we're still appreciating the wonderful Italian cuisine.
By the way, would you like to read about our trip to Venice? Just leave a comment and I'll be posting some photos and our experience with this romantic destination.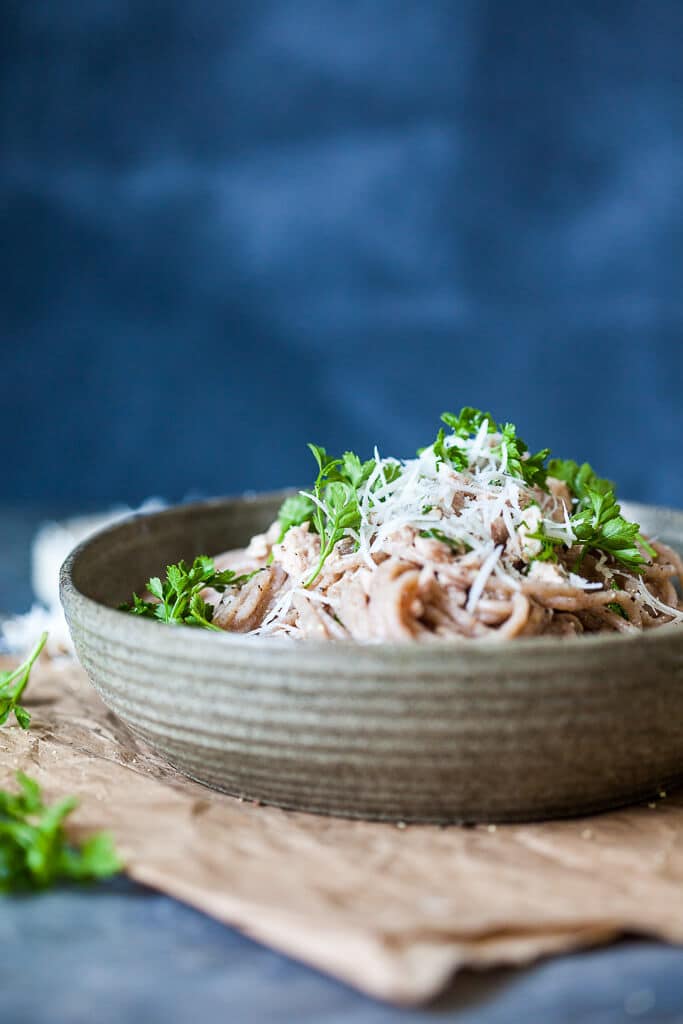 Anyway, as I was saying… pizza, pasta & gelato anyone?
This is the easiest pasta dish you could possibly make. There is practically nothing to it, just a couple of minutes cooking and you're done! Try this Whole Grain Spaghetti al Tonno when you're low on time but still crave something warm & comforting. 1 minute to boil the water and 9-minute cooking time 🙂
This is also a great dish if you're cooking just for yourself (as I was on this occasion).
Granted, my water boils really fast, as I cook on an induction stove, but you can also use a water boiler to speed up the process.
Just
… spaghetti
… canned tuna
… some herbs and spices
… grated vegan cheese or parmesan to top!
As I was recently forced to go dairy-free, I've been enjoying and testing plenty of plant-based products and I may review some of them here. So for this pasta dish, I used Violife for pizza to replace Parmesan, and just grated it on top of the dish. Although it states that it's for pizza, it worked on pasta just as well!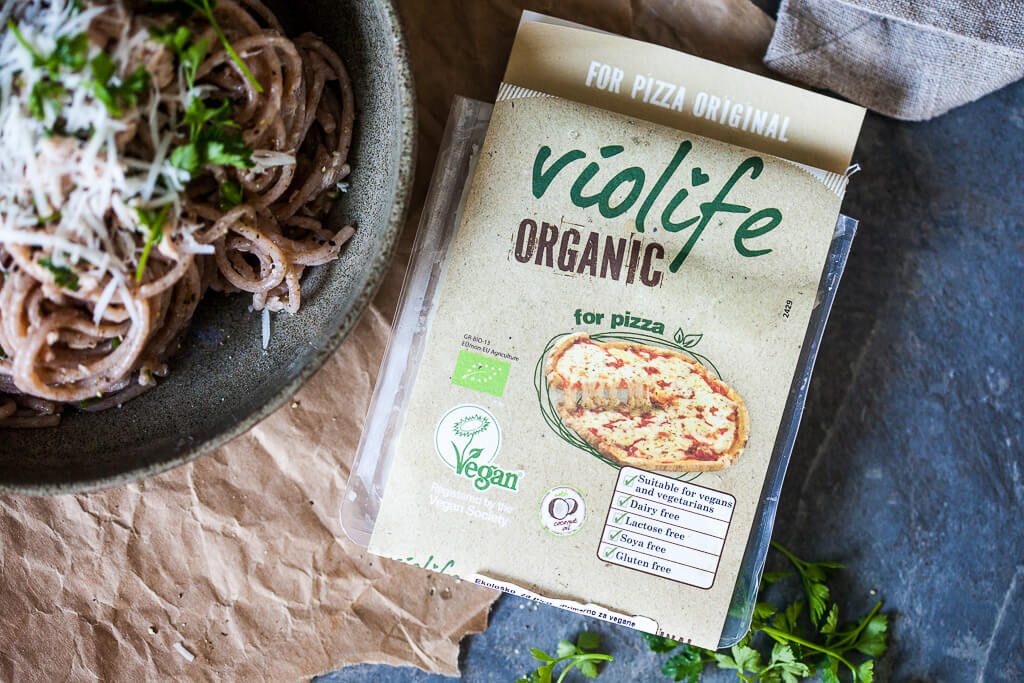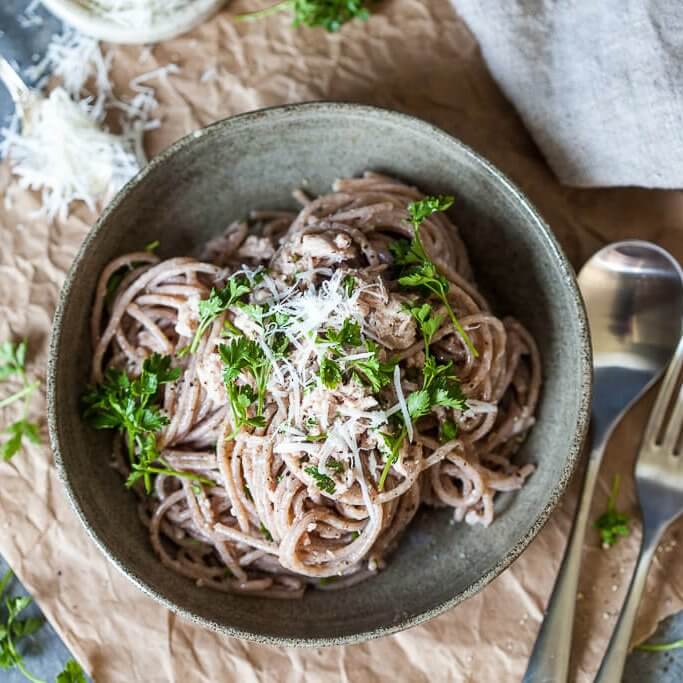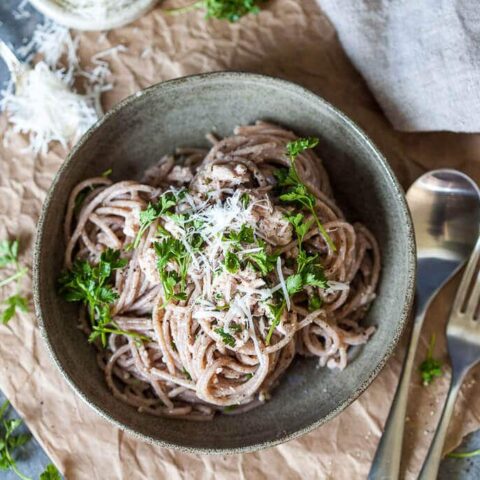 10-minute Whole Grain Spaghetti al Tonno
This Whole Grain Spaghetti al Tonno takes literally 10 minutes to make and uses just a couple of ingredients.
Ingredients
200 g whole grain spaghetti
2 cans tuna (I used Rio Mare 80 g each)
pinch of salt
pepper
fresh parsley
vegan or Parmesan cheese to top
Instructions
Bring a pot of water to a boil, then add a pinch of salt to water and spaghetti. Reduce heat to medium and cook according to package instructions, until the pasta is al dente (about 8 or 9 minutes). When the pasta is cooked, save a cup of pasta water and drain the pasta.
Return pasta to pot, add canned tuna (oil included), season with freshly ground black pepper and chopped parsley and mix well. If the mixture is too dry, add a splash of pasta water and mix together.
Serve on plates and top with some grated vegan or Parmesan cheese.
Nutrition Information:
Yield:

2
Serving Size:

1
Amount Per Serving:
Calories:

216
Total Fat:

2g
Saturated Fat:

1g
Trans Fat:

0g
Unsaturated Fat:

1g
Cholesterol:

21mg
Sodium:

139mg
Carbohydrates:

31g
Fiber:

2g
Sugar:

1g
Protein:

18g
Like this recipe? Let us know in the comments below or on social media using #vibrantplate and tag us @vibrantplate.
You can connect with us on our Instagram and Facebook account or on Pinterest. Don't forget to sign up to our newsletter & stay up to date with our latest recipes 😉
* disclaimer: this is not a sponsored post!
Oh and by the way! Isn't this plate just… pretty? It's handmade by @Ursula's Pottery and it's my all-time favorite plate!