Hello, and welcome to our Vibrant Plate Blog, a food blog focusing on plant-rich recipes.
This is Kristina and Mitja cooking, photographing, and blogging about easy, delicious, and healthy day-to-day meals. We are two food lovers & travel enthusiasts from the tiny country of Slovenia, Europe. We also love cats and live with a rescued ex-feral girl named Lily.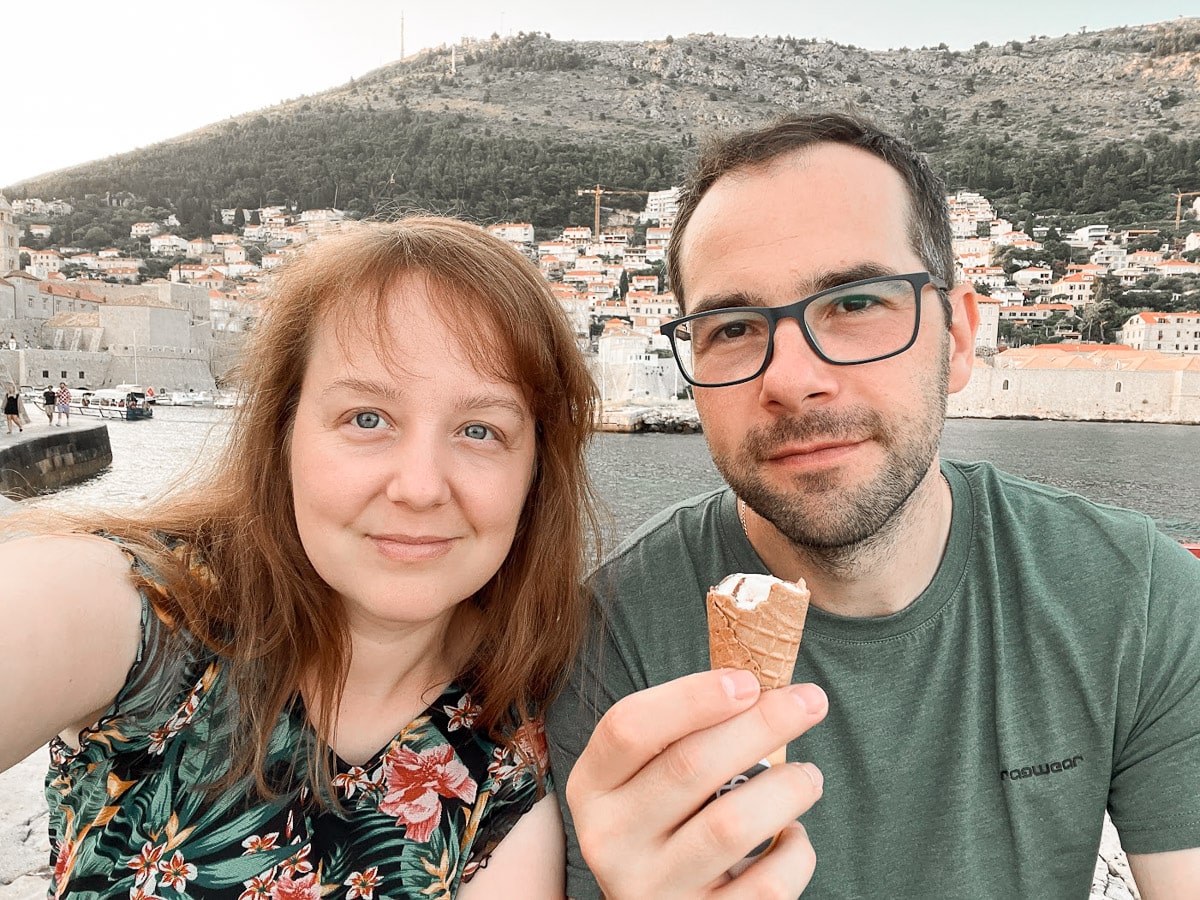 Why we started this blog
Food has been a passion of ours for a long time. Kristina is always cooking or prepping something and Mitja really loves to take pictures. We'd thought to combine the two and start a place where we could post what we were cooking and share recipes with our friends. Plus, it's plenty of fun, AND we get to eat what we make at the end!
Creating a blog has opened our minds to a whole lot of new foods. We are constantly being forced out of our comfort zone and discovering many new, wonderful, and delicious dishes. It has made us better cooks as well as we study cooking techniques, nutrition, and flavor combinations. And our diet has never been more diverse and plentiful.
On Vibrant Plate, we try to show you that cooking healthy and delicious seasonal food doesn't have to be a big deal. We cook with basic ingredients that are commonly available and in season, to give you ideas on how to add more color and nutrient-rich foods to your diet. Our diet is mostly plant-rich, meaning we focus on maximizing our plant-based intake and creating foods rich with plants, vegetables, and fruit. We also focus on seasonal dishes, cooking with what is locally available in season. We could be classified as flexitarians or reducetarians, as we do sometimes eat meat, but try to reduce that as much as possible, and our diet is mostly plant-based with the occasional egg, meat, and some dairy (for Mitja).
We keep a kind of a mixed household – while Mitja is able to eat what he pleases, Kristina occasionally suffers a mild form of dairy allergy and is mostly eating dairy-free. That's why we post many recipes dairy-free or even plant-based vegan, but will sometimes share recipes using dairy or eggs as well. All recipes are clearly marked, so if you are not sure, just look at the tags at the bottom of the recipe!
Kristina's Favorite recipes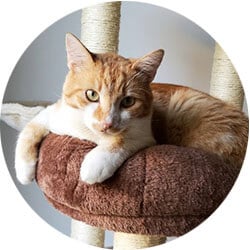 In 2018 we were joined in the kitchen by a stray ginger tabby that we named Gingi. He was just a skinny tomcat who heard the call of nature and wandered from who-knows-where all the way to our porch. He was starved for food, in poor shape, flea-ridden, and in urgent need of attention. We got him food and water, a bed, and a visit to the vet, and he's been sticking around ever since. He no longer slept on the porch but has claimed the couch and our hearts, and was our unofficial CMO, who reminded us to take a break regularly and enjoy the sunshine.
We lost Gingi suddenly on April 2, 2022, due to feline leukemia (FeLV) and it broke our hearts. He got diagnosed only the night before his passing when we took him to the vet because we noticed he wasn't feeling too well. It happened really quickly, and there was nothing we could do for him anymore.
So we did what was best for him, took the hardest decision ever to say goodbye and let him go.
He is sorely missed, but we find comfort in knowing we gave him the life he wanted, 4 wonderful years together, and that he will forever be at the home he chose, buried in his favorite spot in the garden.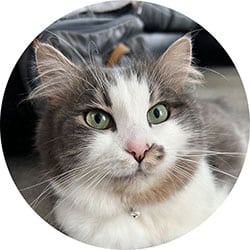 In January 2023 we adopted a new kitty from the shelter. She was an adult feral cat that had already had kittens, but was rescued when her health took a turn – she needed antibiotics and ringworm treatment and has spent 4 months in the shelter recovering. She tested negative for all cat diseases, was perfectly healthy, and was eager to love and be loved.
We brought the kitty home, named her Lily, and watched her blossom from a silent and timid kitty to a loving, playful, and attention-demanding cat that purrs and chirps all the time (especially at 3 am).
We hope to have her in our lives for many years to come.
Keep in touch
We're always happy to hear from you, so feel free to contact us with your questions!
You can follow us on social media:
Or drop us an e-mail.
We also welcome your comments and especially would want to hear back from you, if you made our dish.
Let us know in the comments or on Instagram by using #vibrantplate and tag @vibrantplate
Enjoy your stay in our kitchen 😉
ps.: if you're a brand or media looking to collaborate with us, please check this page >
AS SEEN ON…