Start spring cleaning with a delicious Detox Spinach Green Smoothie.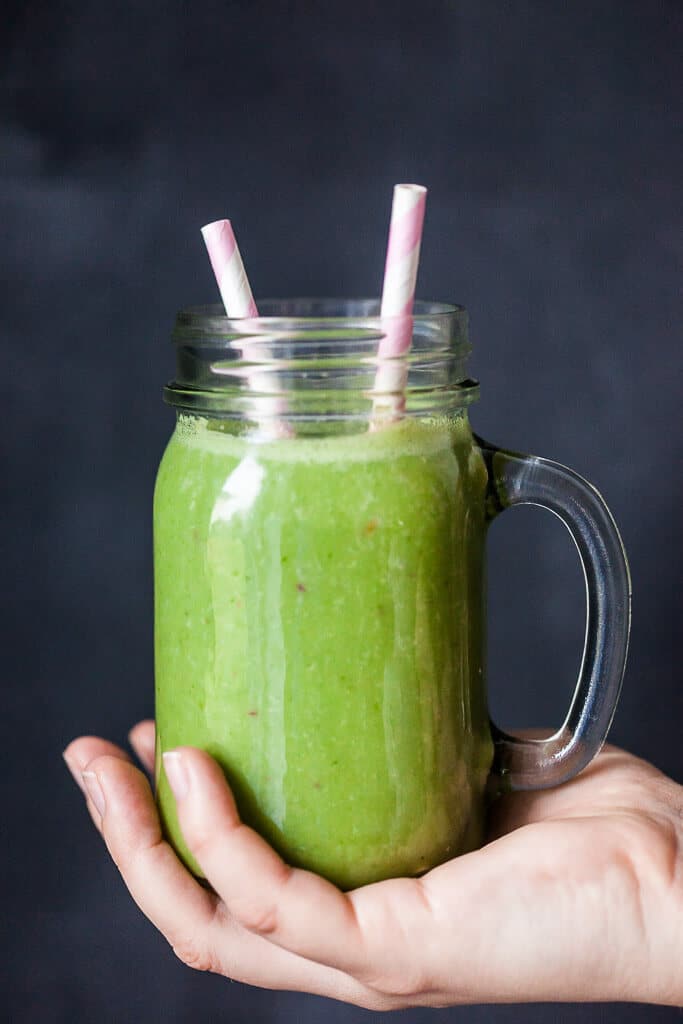 Do you ever feel stuck? Like, I am currently in such a creative block. I haven't been making new recipes regularly, as I have been in the past weeks, very few new material, and even writing seems like a chore.
I guess it happens to all of us, sometimes. Ideas and to-do lists, that I have. It's the execution part that is severely lacking at the moment.
Combine that with the recent re-apparition of my dairy allergy and I guess a detox diet is just what I need right now.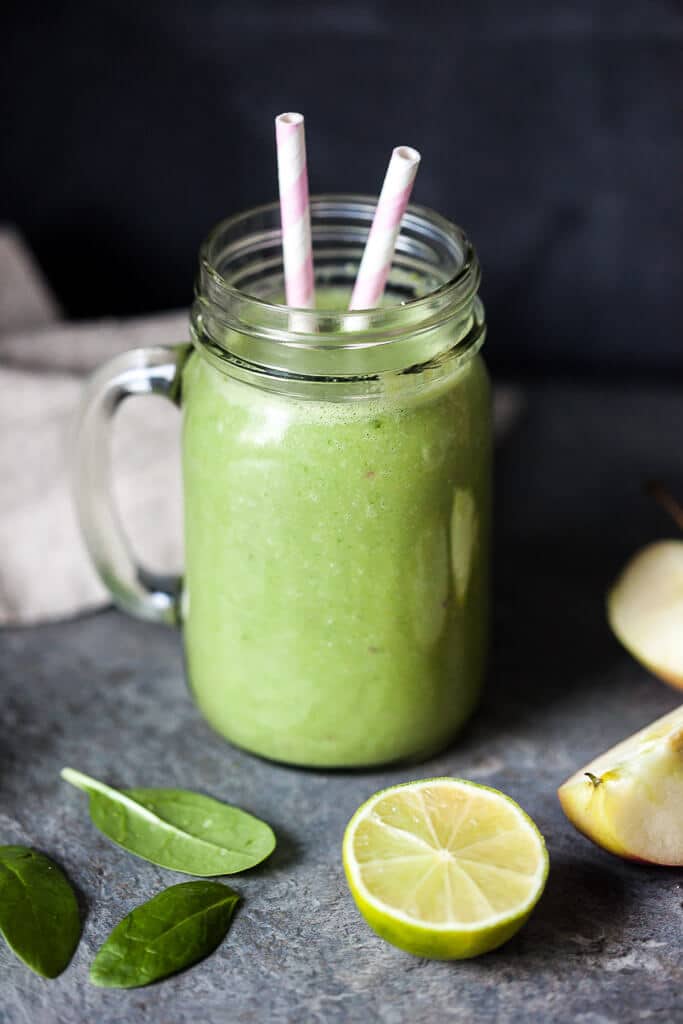 I guess it happens to all of us, the need to take a break, make a cleanse, disconnect. And when your job is sitting behind a computer all day long, writing a blog in the evening is sometimes not a top priority.
But this, too, shall pass, and coffee in the sunshine and delicious smoothies like this Detox Spinach Green Smoothie will surely help.
And this smoothie is really easy to make, too, and very healthy! And don't worry if you do not particularly like spinach – you cannot even taste it in this smoothie!
So what do you say, give it a try? 🙂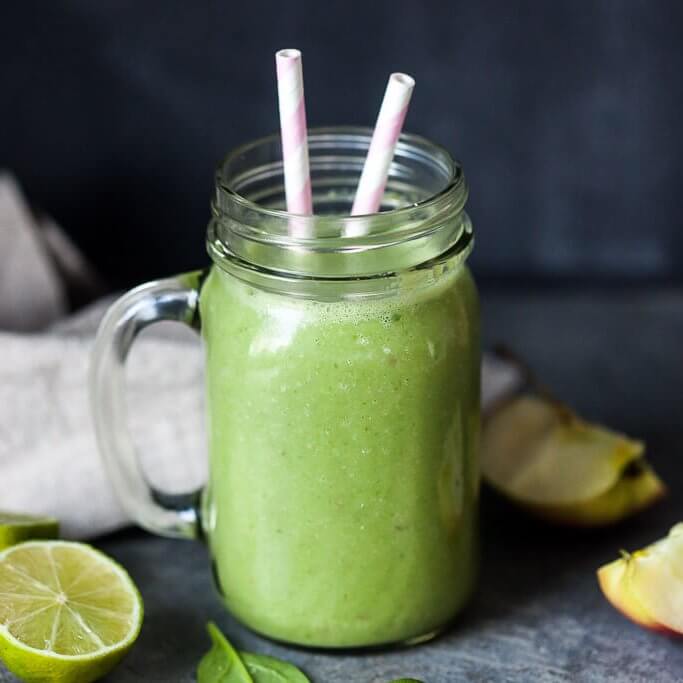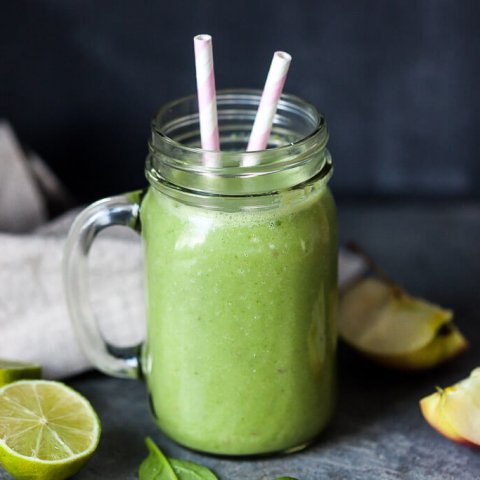 Detox Spinach Green Smoothie
Yield: 2

Prep Time: 10 minutes

Total Time: 10 minutes

Start spring cleaning with a delicious & healthy Detox Spinach Green Smoothie. Just 5 ingredients for a powerful detox smoothie!
Ingredients
2 bananas
1 apple
1 cup young spinach leaves
1 lime (or orange, lemon)
water as needed
Instructions
Peel bananas and apple, cut into slices and put into a blender. Wash spinach leaves and add to blended. Squeeze juice of 1 lime (can be replaced with orange or lemon) into the blender. Add water as needed.
Blend until smooth and serve.
Nutrition Information:

Amount Per Serving: Calories: 163.79Total Fat: 0.66gSaturated Fat: 0.17gSodium: 14.59mgCarbohydrates: 43.07gFiber: 6.46gSugar: 24.23gProtein: 2.16g

If you don't like bananas in your smoothie, we have another excellent spinach green smoothie with pineapple over here >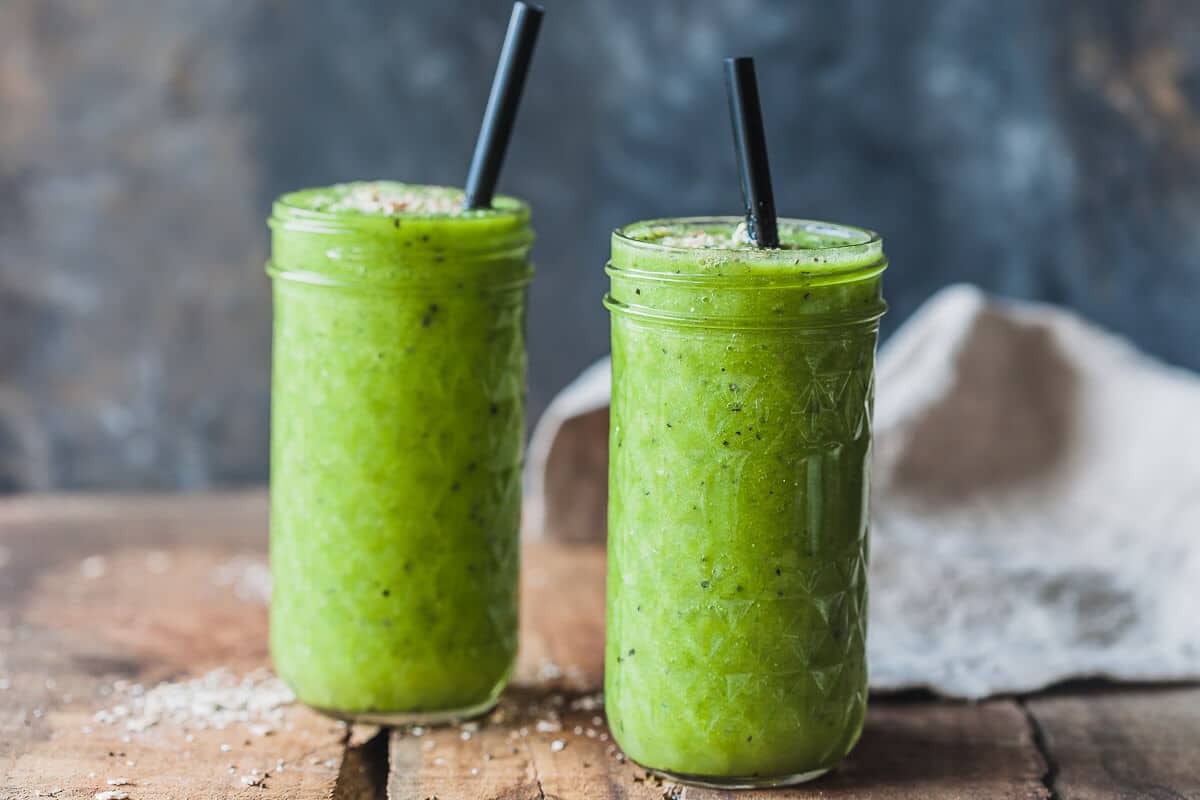 Or try this amazing Super Green Avocado Smoothie: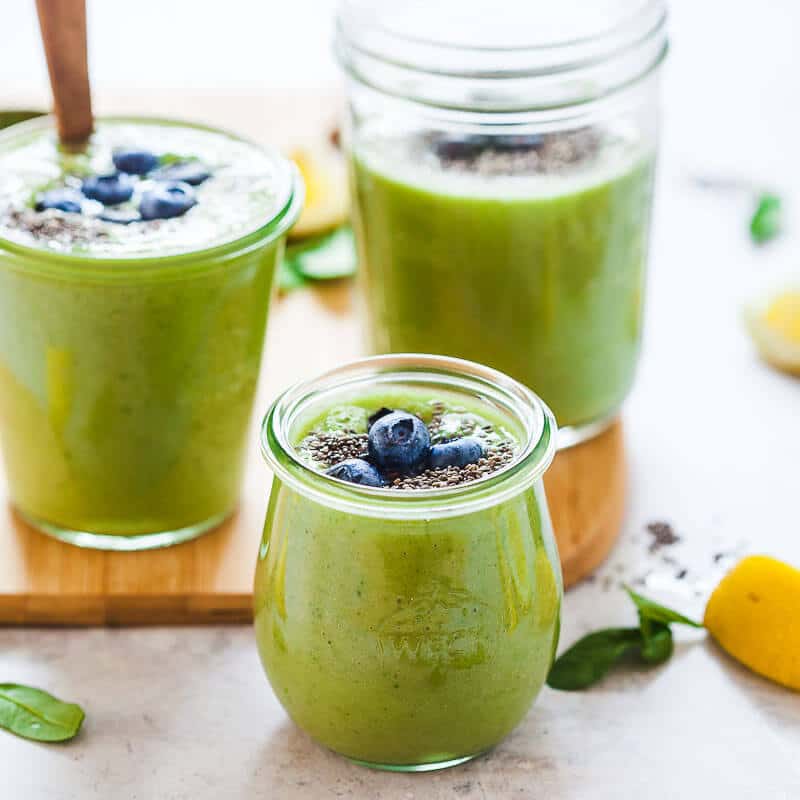 Like this recipe? Let us know in the comments below or on social media using #vibrantplate and tag us @vibrantplate.
You can connect with us on our Instagram and Facebook or on Pinterest. Don't forget to sign up to our newsletter & stay up to date with our latest recipes 😉