To get in touch with us please fill out the form below or drop us an e-mail.
WORK WITH US
Our blog is celebrating 3 years and during this time we've made plenty of healthy recipes for every occasion. We're happy to work with brands promoting a healthy lifestyle. To learn more please fill the form above or drop us an email. We are Europe-based!
Recipe development
Using your product or generic products we can develop brand new healthy recipes that are accompanied by several photos, shot in vertical or horizontal style. The recipe and photos can be published on your webpage, our blog and/or printed media. We deliver high-resolution photos, shot in natural light.
Example series of recipes for Violife spreads:

Example series of recipes for Leone Baking Chocolate:

Other examples:

Video recipes
We can produce a video recipe using your products, that can be shared on your website or social media channels, including YoutTube or Instagram. Example of a video social share here.
INSTAGRAM REELS (examples):
View this post on Instagram
View this post on Instagram
Product photography
We can shoot your product in a stylized setting, or in a product placement setting. We shoot using natural light.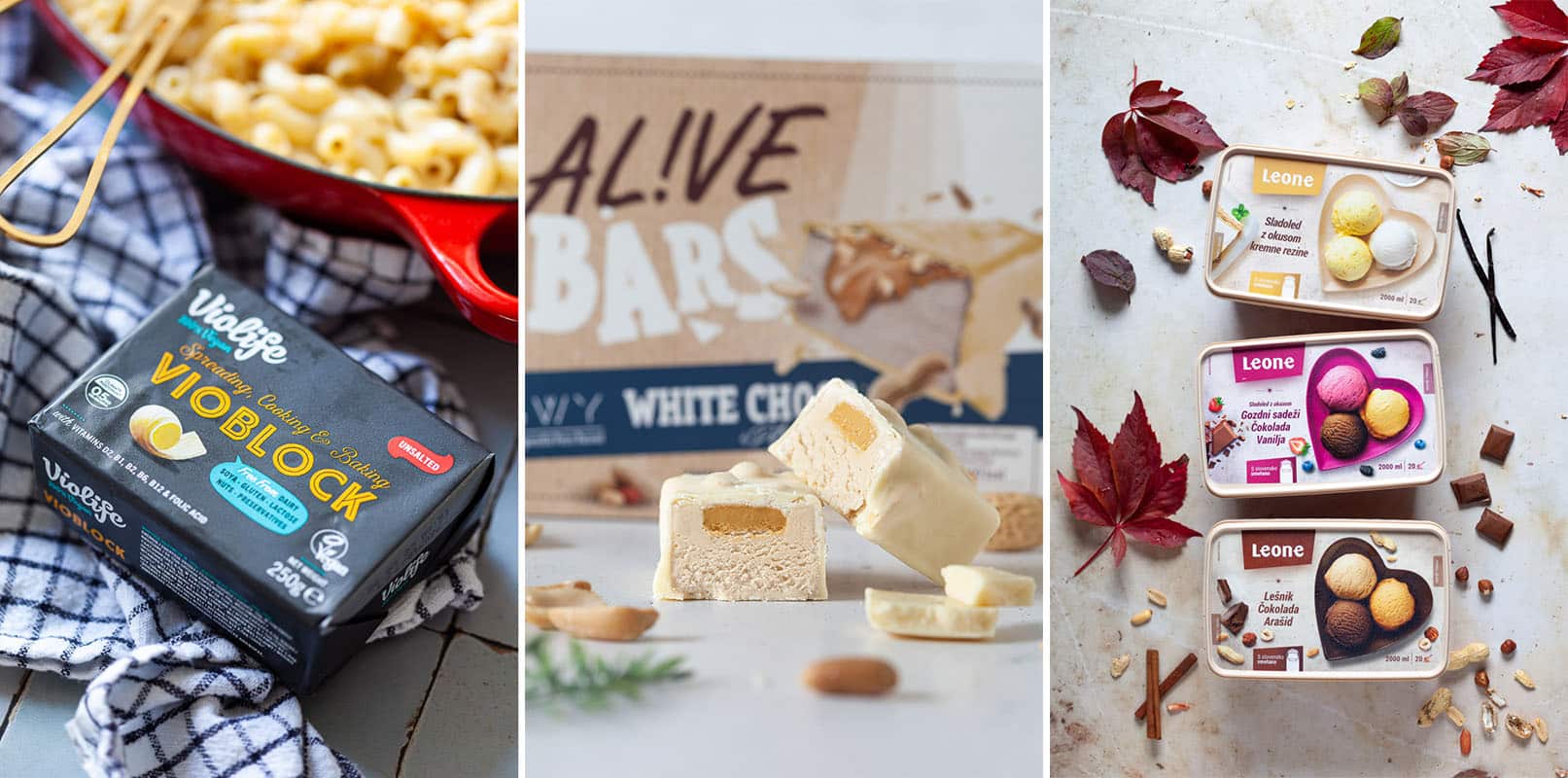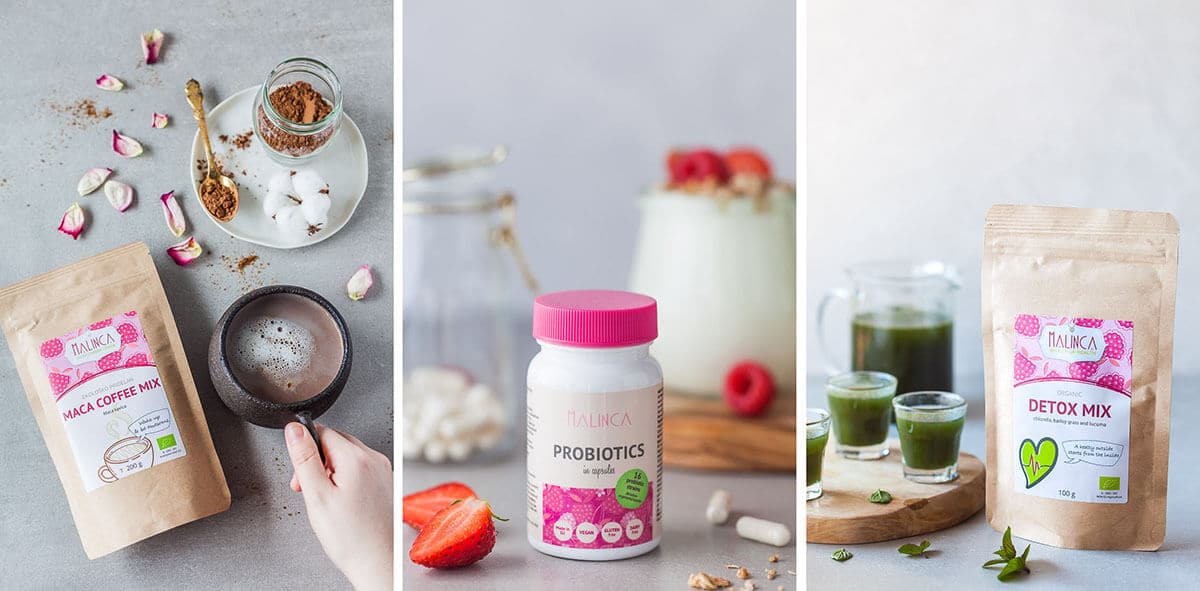 Magazine featured recipes
We are open to collaboration in magazines or newspapers. We published monthly in our country's top newspaper Delo – Odprta Kuhinja, both in print and on the web.
We were also featured several times in UK's Vegan Food and Living Magazine: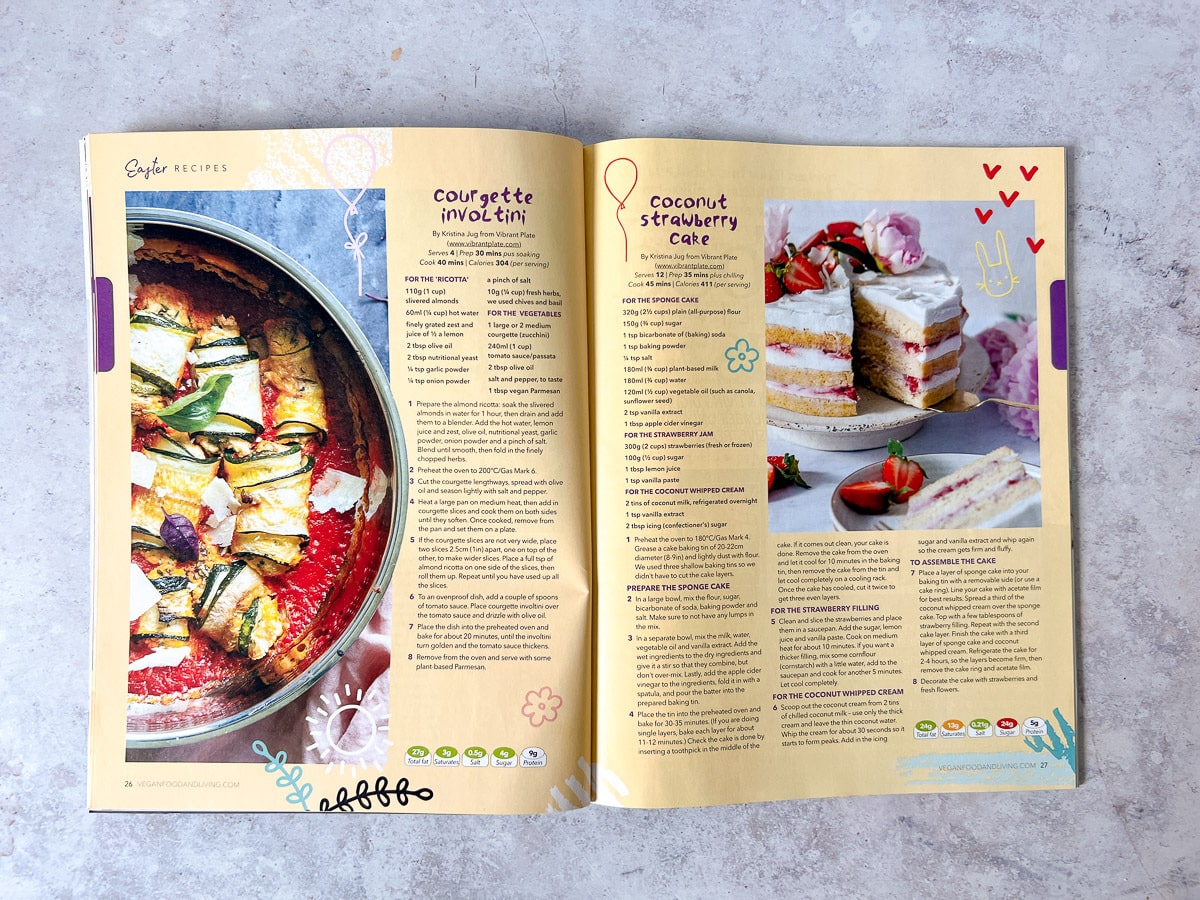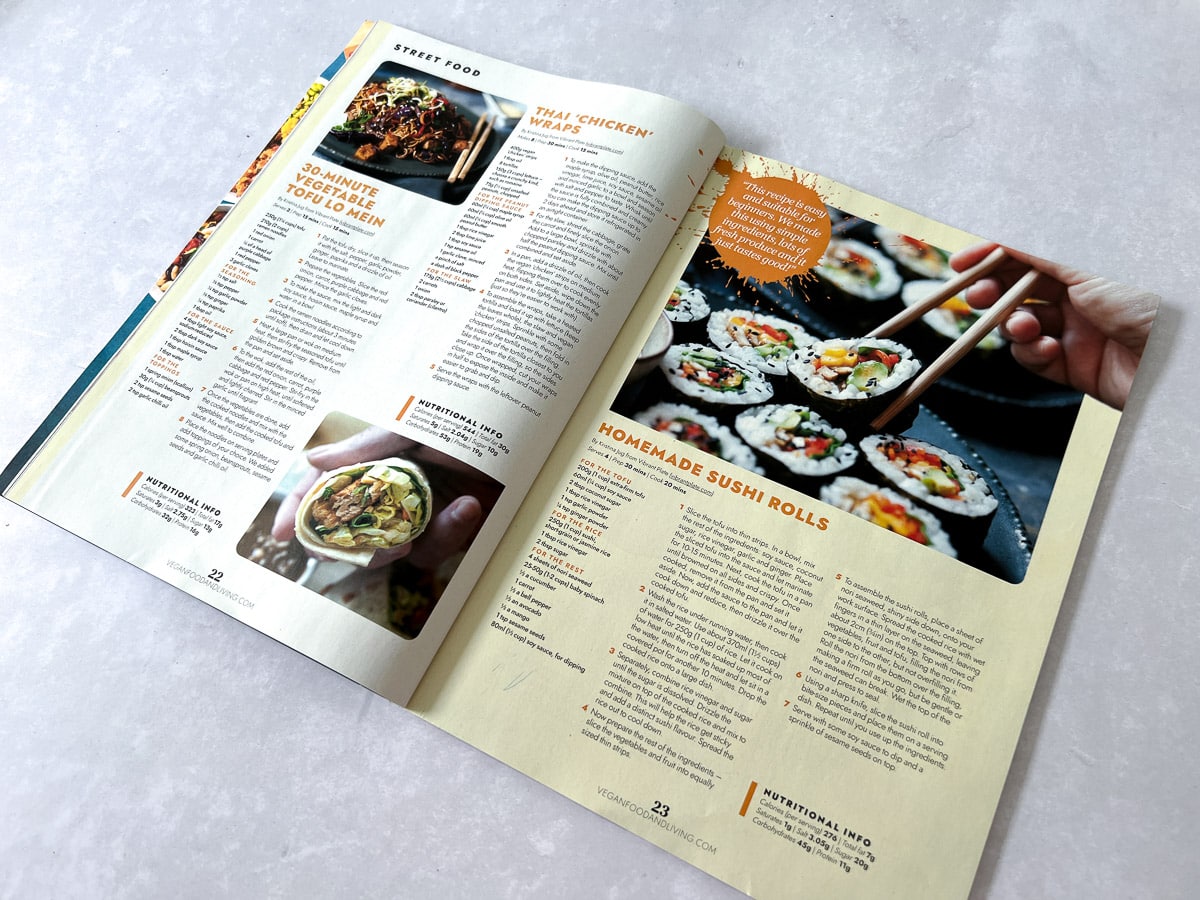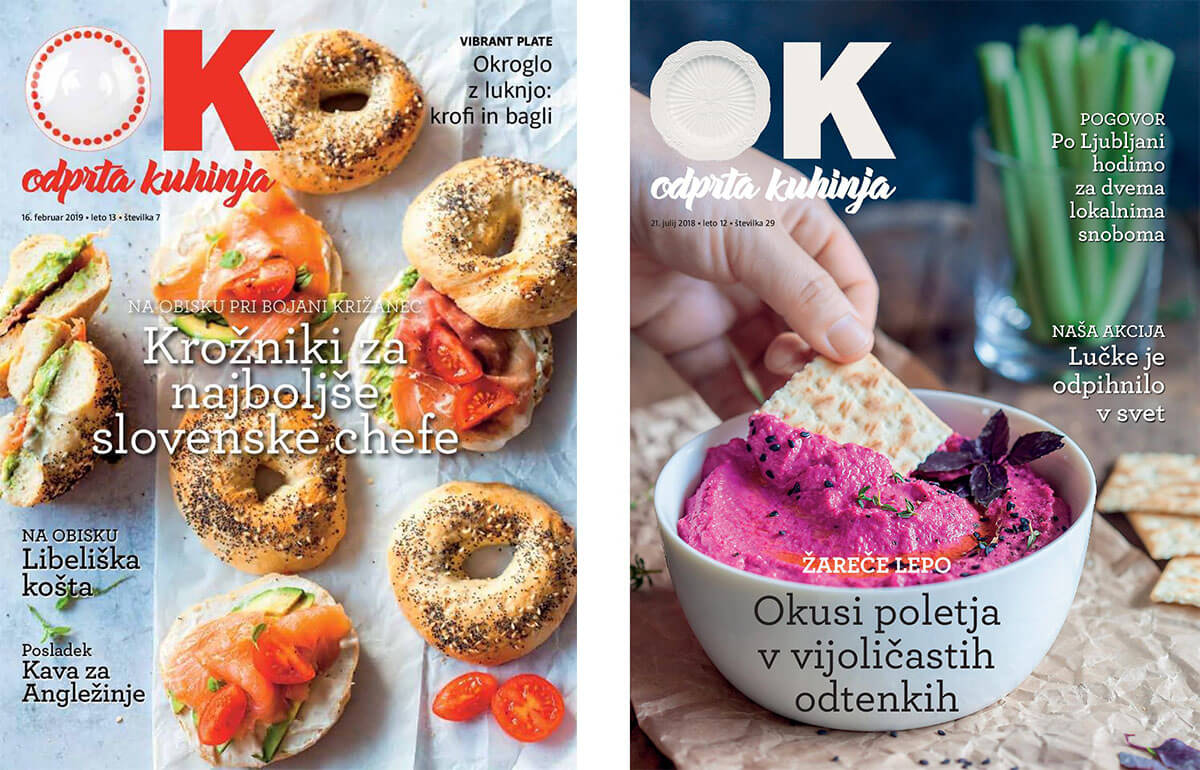 Other types of collaboration
We're happy to listen to your other collaboration ideas! Just drop us an e-mail at kristina@vibrantplate.com and we'll get back to you!
AS SEEN ON…