An amazing 4-ingredient Pineapple Spinach Green Smoothie to start your day right! Vegan & Gluten-Free.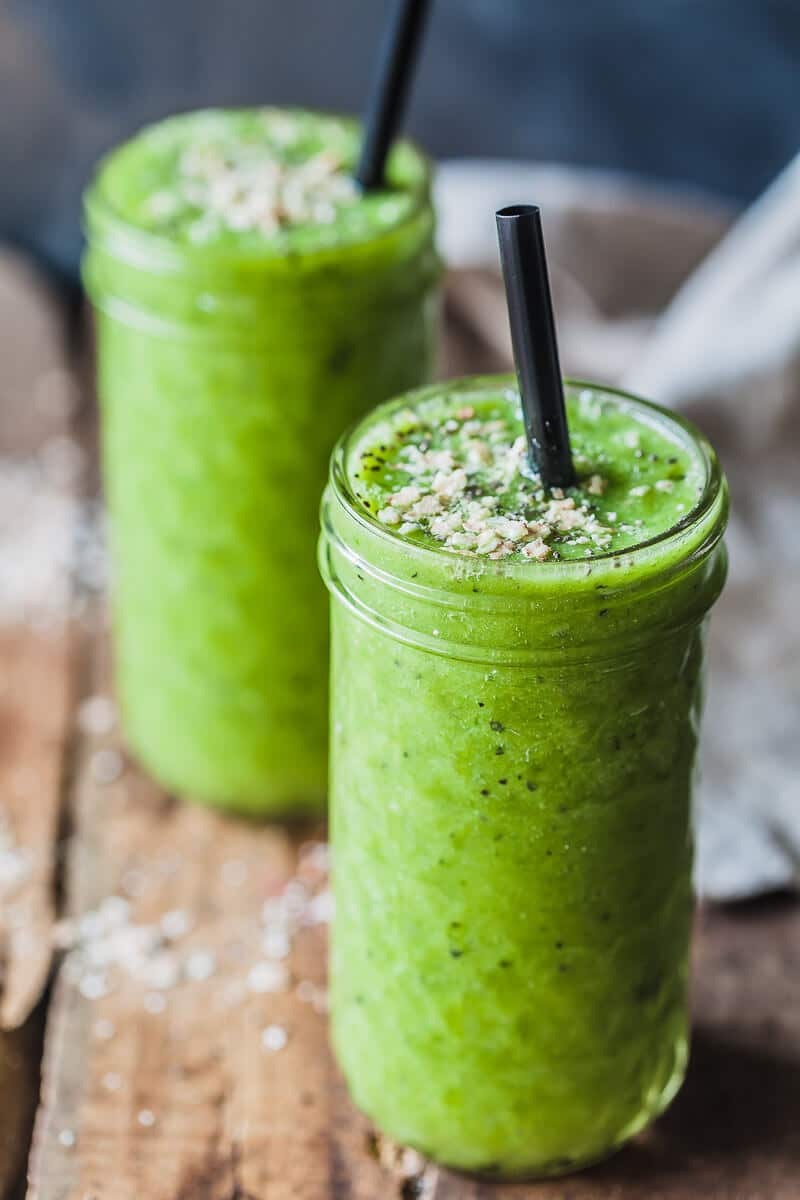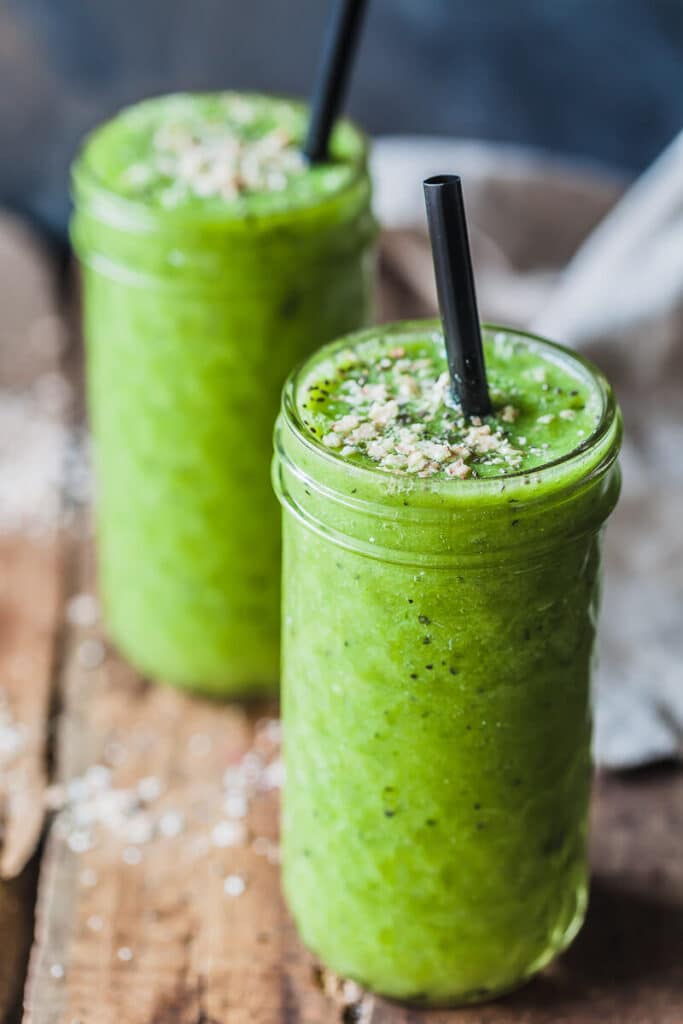 Just another green smoothie? We certainly don't think so!
This Pineapple Spinach Green Smoothie is a delicious way to start your morning AND get your dose of vitamins. Plus, this smoothie uses just 4 ingredients, and no banana!
And I mean, just look at that green color! So cheerful, so healthy!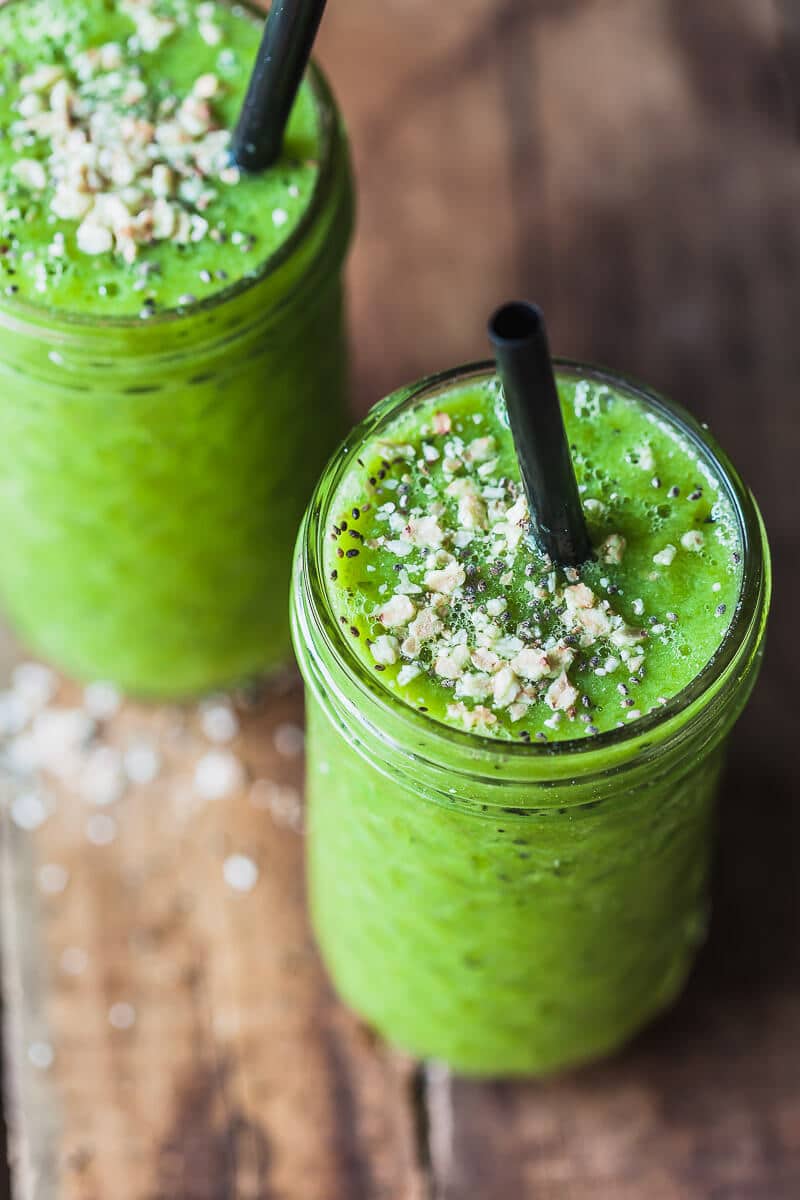 How are you all holding on to your resolutions? We've been making smoothies like crazy! Just throwing things in the blender and blending away!
So when I went into the kitchen, I noticed half of a pineapple just sitting on the kitchen counter, waiting to be used up. As we hate waste, a smoothie seemed like an acceptable choice to use up leftover pineapple. We added an apple, some orange juice, baby spinach leaves and some passion fruit juice in there and blended everything into this radiating smoothie! Quick, Easy & Delicious!
And if you are not big fans of bananas, this smoothie will be just perfect for you!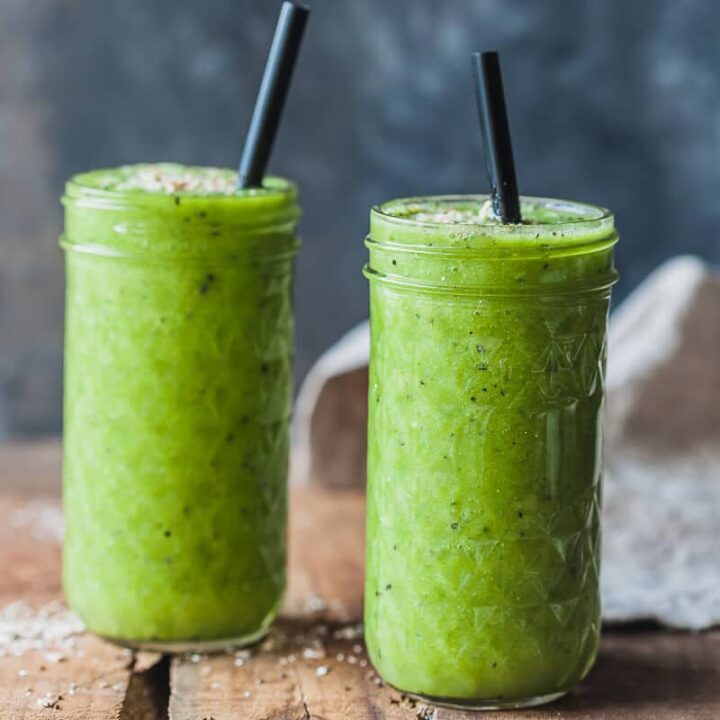 Pineapple Spinach Green Smoothie
Yield: 2

Prep Time: 10 minutes

Total Time: 10 minutes

An amazing 4-ingredient Pineapple Spinach Green Smoothie to start your day right! Vegan & Gluten-Free, no banana, quick & easy!
Ingredients
½ pineapple
1 apple
1 orange, juice
1 cup young spinach leaves
1 passion fruit (optional)
Water as needed
DECORATION:
1 ts chia seeds
1ts buckwheat cereals
Instructions
Peel pineapple and cut into chunks. Slice and apple into quarters and remove the core. Cut orange in half and squeeze out the juice.
Place pineapple chunks, apple slices and orange juice in a blender. Add spinach leaves. Optionally, add the juice of a passion fruit. Add a splash of water and blend until smooth. If your smoothie is too thick, add more water as needed and pulse to combine.
Pour smoothie into tall glasses and decorate with chia seeds and buckwheat cereals to taste. You can also skip this part and enjoy the smoothie as is.
Nutrition Information:

Amount Per Serving: Calories: 207.92Total Fat: 1.3gSaturated Fat: 0.15gSodium: 16.92mgCarbohydrates: 51.91gFiber: 8.13gSugar: 37.99gProtein: 2.95g

If you want a great alternative you can look at this Green Avocado Smoothie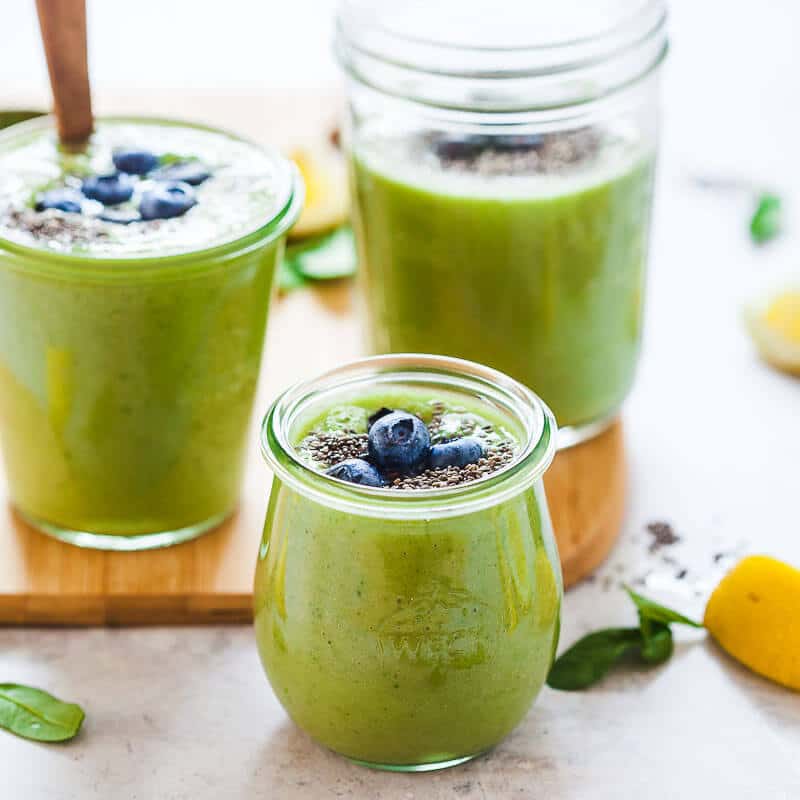 Follow us to see plenty of healthy recipes that will help you get back on track after the Holidays 😉
You can connect with us on our Instagram and Facebook or on Pinterest. We share many behind-the-scenes photos in our Instagram Stories, so be sure to check it out!
If you like this recipe, you can let us know in the comments below or on social media using #vibrantplate and tag us @vibrantplate. We're always happy to read your feedback and LOVE seeing your take on our recipes.