Wild Asparagus Salad is a spring favorite! Head into the woods to forage your dinner.
Spring to early summer is my favorite time of the year. The time for nature waking up, longer days, warmth and things growing, cherries ripening, the first of the peaches…. I simply love it.
I come from a family that has a tradition of foraging and gathering foods in the wild. I've grown up with my parents bringing in dozens of kilos of mushrooms from the forests. We traditionally harvest forest blueberries every year. When I take a walk, I look around for what plants grow in any area and mentally mark locations growing stuff like wood garlic, elderberries, raspberries, blackberries and most recently, hazelnuts.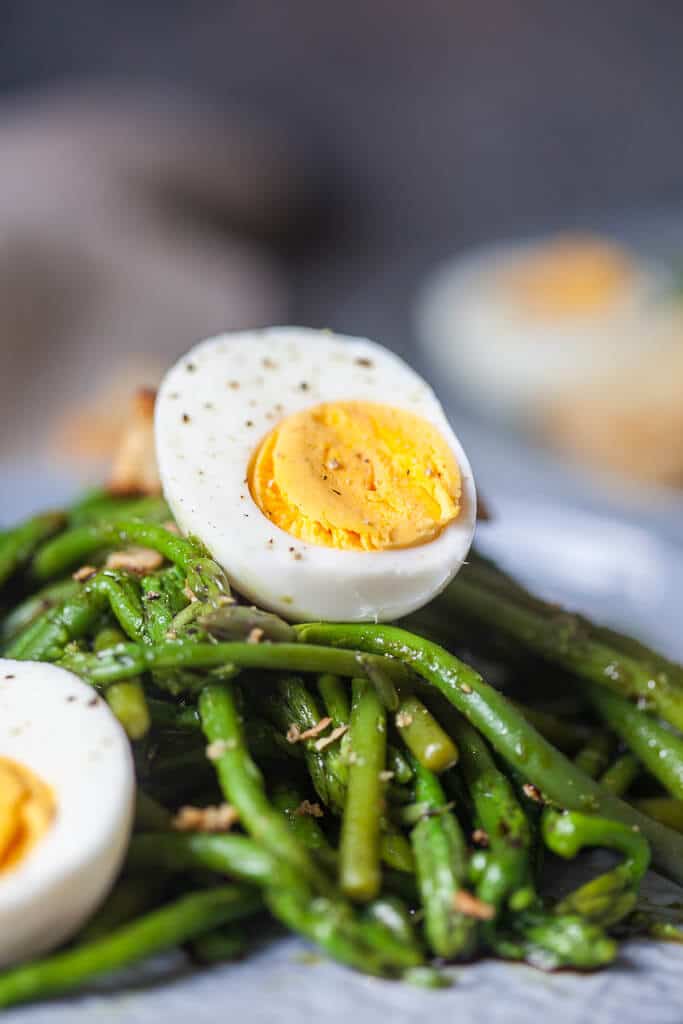 So I have an easy eye to spot edible things on our walks, like a bushel of wild mint, or a nice patch of blueberries. And though I may not follow through on harvesting when the fruit is ripe, I still look out for it everytime we just go for a simple walk.
My parents though, have taken foraging to the next level. They live close to the woods and they are constantly bringing things out of it… Just this past weekend I've gathered the very first of wild strawberries and my dad brought a harvest of wild asparagus.
So it was only right to honor his efforts and make Wild Asparagus Salad for dinner.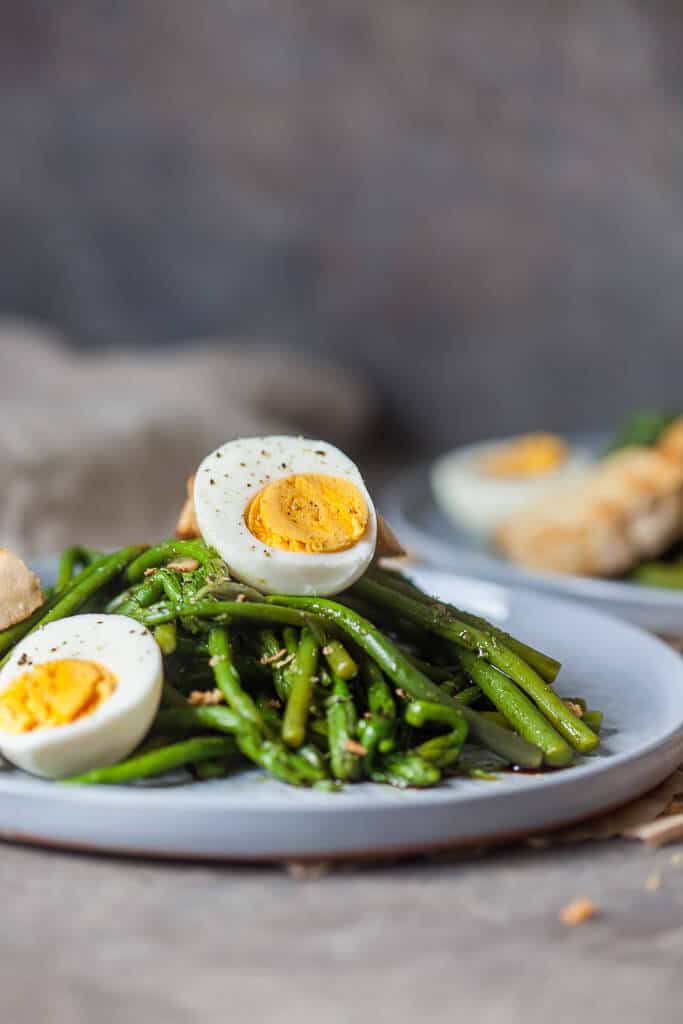 To make Wild Asparagus Salad you need to just give the asparagus a good wash, then cook them until tender in a pot of water, drain and cool, then dress with oil and vinegar and season. That's all! If you add some boiled eggs and a slice of good bread you're off to a pretty decent dinner, right there. Simple food is the best!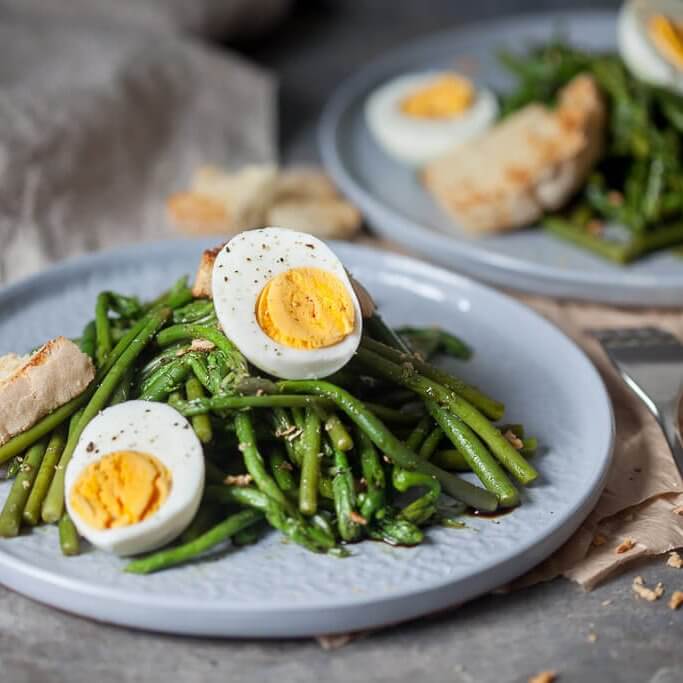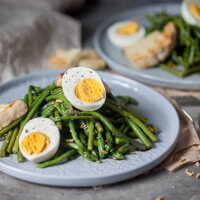 Wild Asparagus Salad
Wild Asparagus Salad is a spring favorite! Head into the woods to forage your dinner.
Ingredients
200 g wild asparagus
2 eggs
pinch of salt
black pepper
pumpkin seed oil
balsamic vinegar
Instructions
Give wild asparagus a thorough wash.
Bring a pot of water to a boil. Add a pinch of salt. Add the asparagus and whole eggs to cook. Cook on medium for about 10-15 minutes, until the asparagus are cooked through. Drain and set aside to cool.
Peel eggs and slice them. Place asparagus in a bowl, sprinkle a pinch of salt on top and add oil and vinegar. I used pumpkin seed oil and balsamic vinegar, but you can also substitute with olive oil and regular vinegar of your choice. Add sliced eggs and a bit of ground black pepper and mix well. Serve with a bit of bread.
Nutrition Information:
Yield:

2
Serving Size:

1
Amount Per Serving:
Calories:

164
Total Fat:

12g
Saturated Fat:

2g
Trans Fat:

0g
Unsaturated Fat:

9g
Cholesterol:

186mg
Sodium:

153mg
Carbohydrates:

7g
Fiber:

2g
Sugar:

3g
Protein:

9g
Like this recipe? Let us know in the comments below or on social media using #vibrantplate and tag us @vibrantplate.
You can connect with us on our Instagram and Facebook account or on Pinterest. Don't forget to sign up to our newsletter & stay up to date with our latest recipes 😉