Potato dumplings are simply delicious. It is a simple meal that takes me right back to childhood. Our favourite are plum dumplings, but they are only now coming in season. Back when these photos were taken, apricots were ripening. And that is the beauty of dumplings. You can fill them with almost anything you like.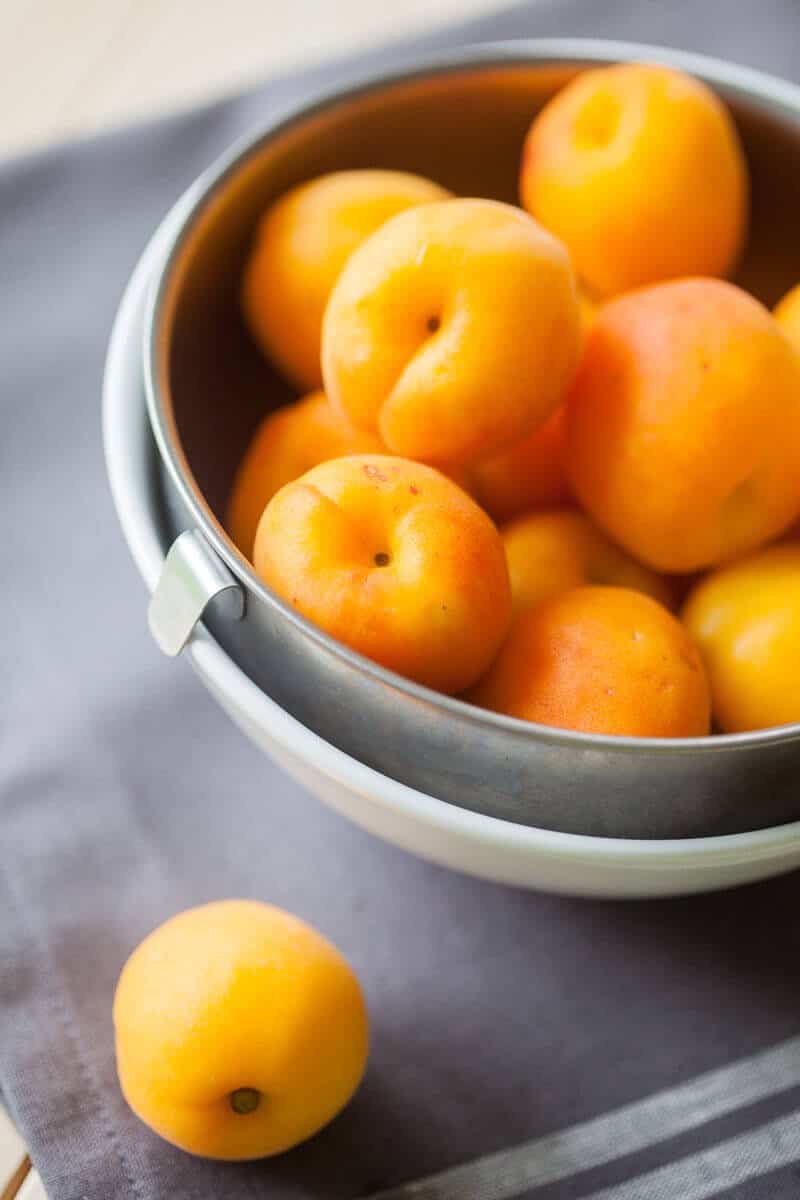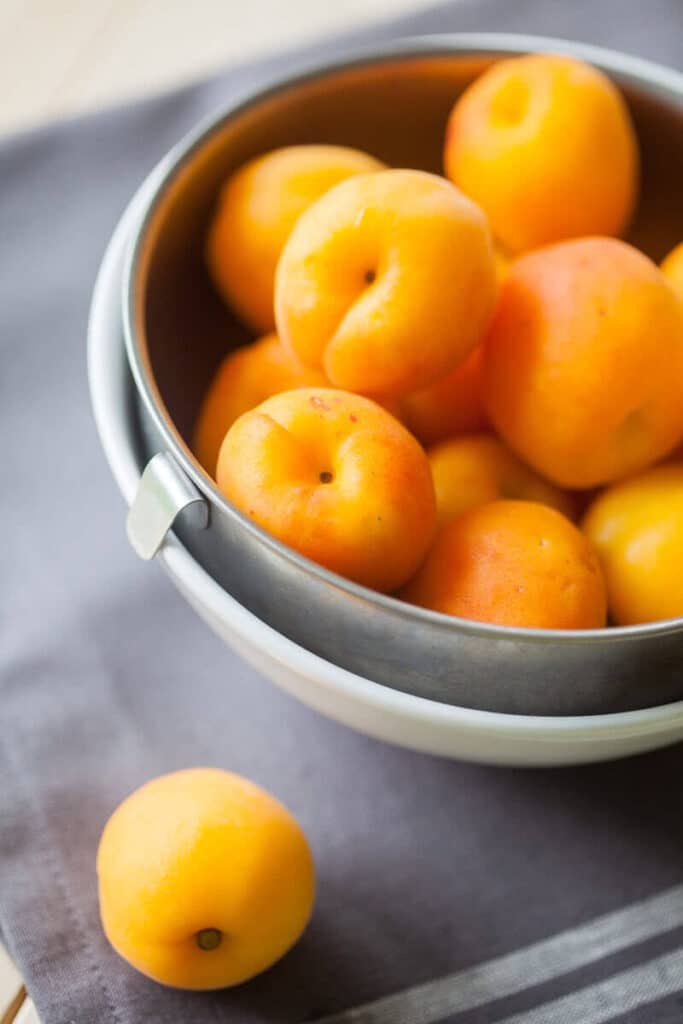 To make the best dumplings use a rough wheat flour and cooking potatoes. Know your potatoes here. For the flour types you can use this guide. In our country type number indicate the roughness of milling, so type 400 is "ostra moka" or rough wheat flour. This flour type works best when cooking.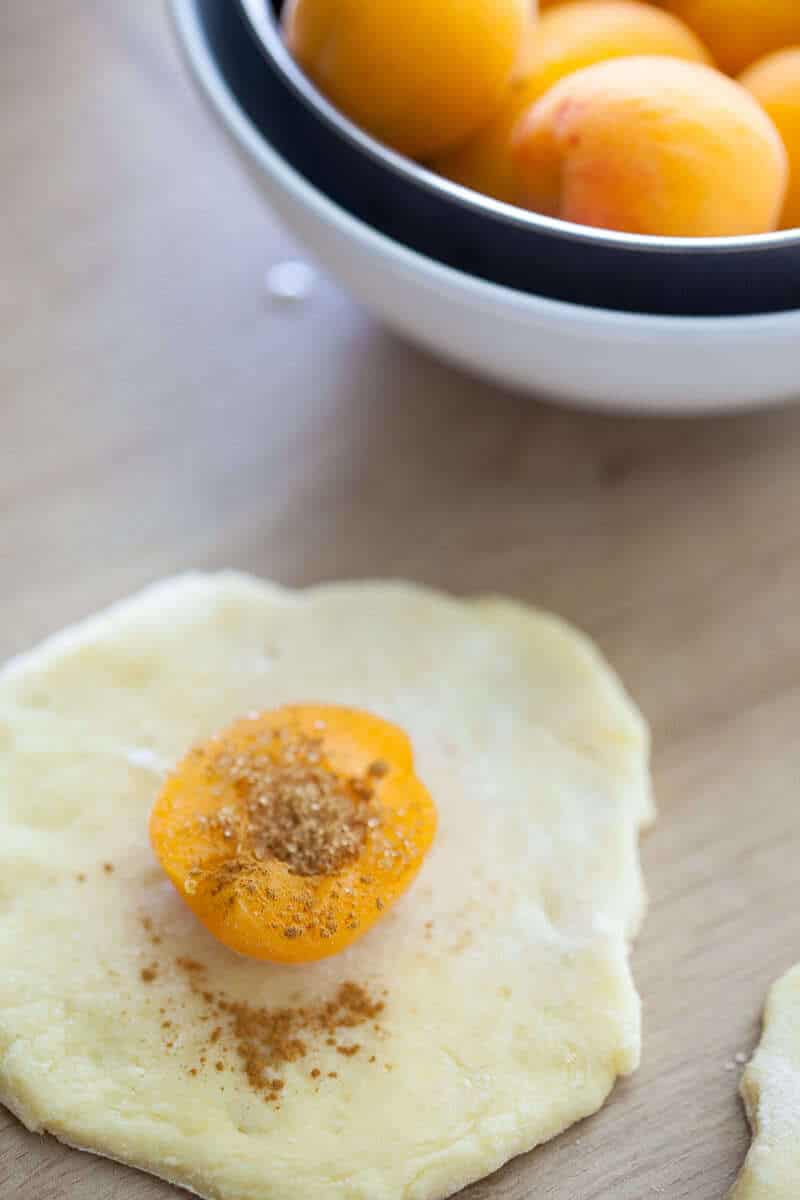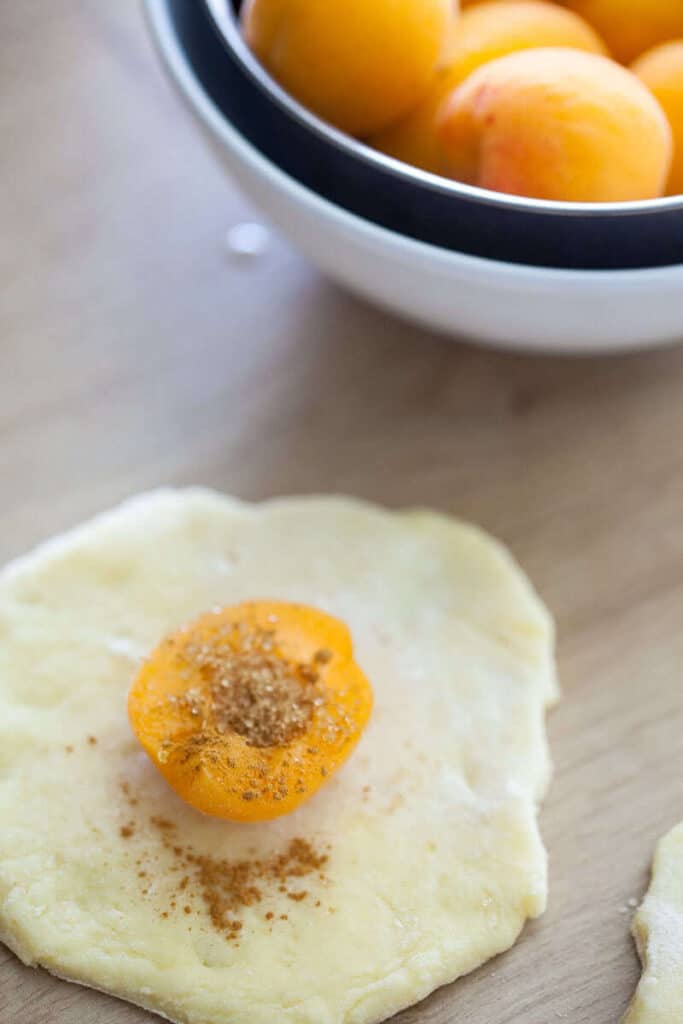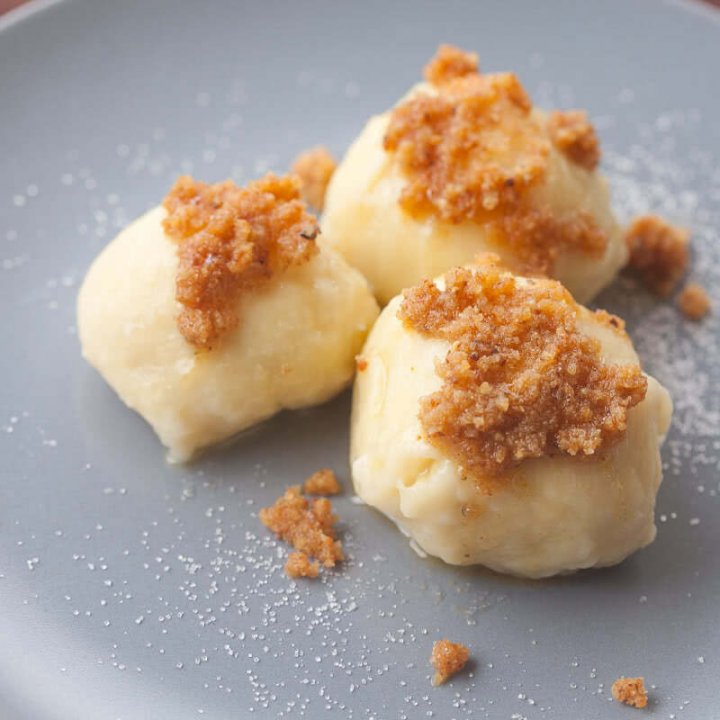 Sunny Apricot Dumplings
Potato dumplings are simply delicious. It is a simple meal that takes me right back to childhood.
Ingredients
400 g potatoes
110 g flour (type 400)
1 tsp salt
1 egg
0,5 kg apricots (or plums)
a few tablespoons of sugar
cinnamon to taste
50 g butter
30 g breadcrumbs
Instructions
Wash the potatoes thoroughly, then place in a large pot and pour in water. Salt the water then cook the potatoes with skin on about 20-30 minutes, until it softens. Check with a fork when you can stick it right through the potatoes. Drain and set aside.
Wash and pit the apricots. You can half them or leave them whole (without the pit).
Peel the potatoes while still warm and mash them. Add flour, salt and egg. Knead together by hand into a smooth dough and use it immediately.
Roll the dough out on a floured surface about 0,5 cm thick. Cut the dough into circles about 10 cm in size. You can also cut in rectangles. At the center place an apricot (or halves), dust with a teaspoon of sugar and cinnamon, then fold the dough over the fruit. Shape into dumplings and make sure to press the dough real good together at the bottom.
Put a pot of salted water to boil. When boiling, gently place dumplings into the water and cook about 10-15 minutes, or until the dumplings float to the top of the water. Once cooked, remove from the pot gently and drain.
Serve dumplings on a dish and dust with sugar. Meanwhile, melt butter in a pan. Add breadcrumbs and gently fry them while stirring. Then, pour the mixture on top of the dumplings and serve.
Pro tip: Use potato dough immediately. Once the dough cools it becomes wet and sticky and thus difficult to use.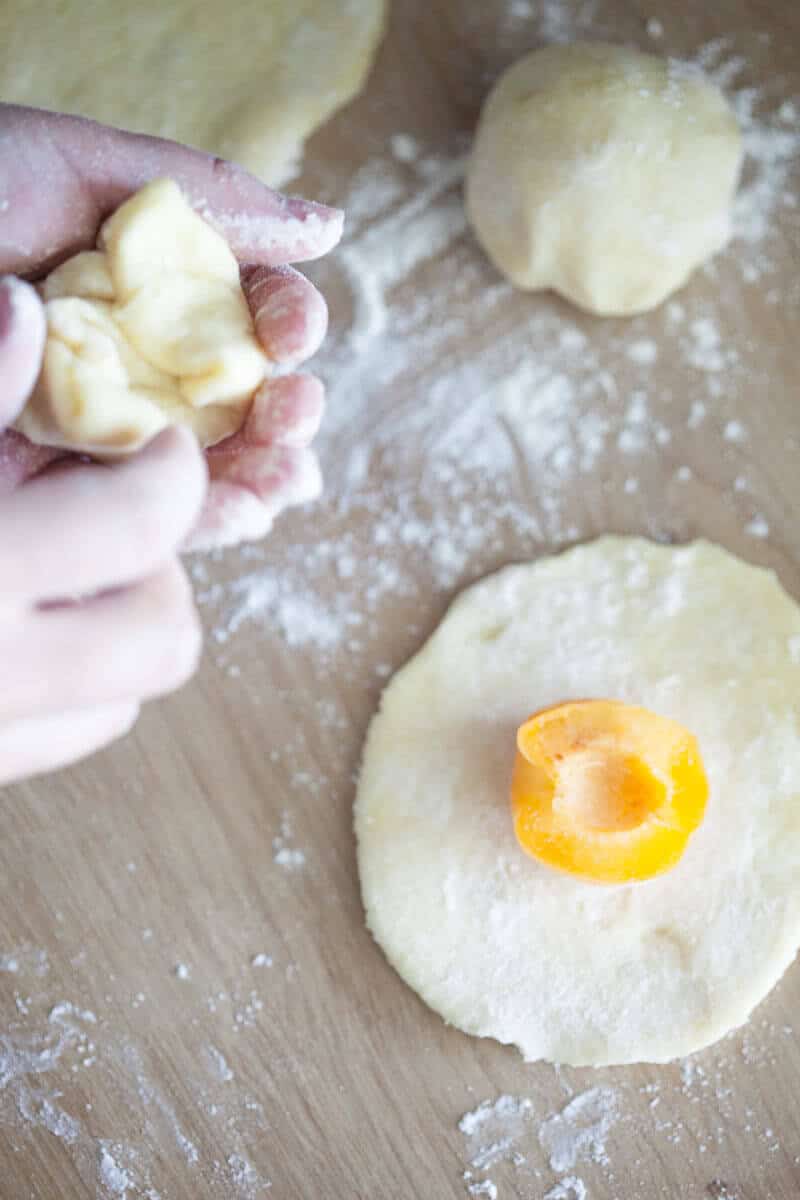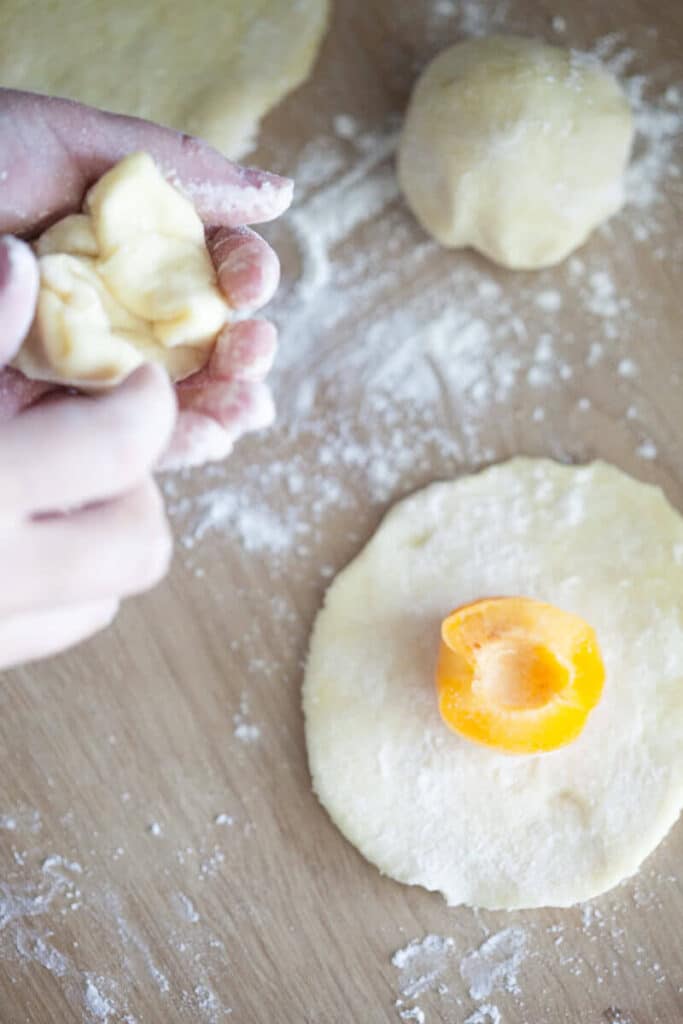 Mmmm, I'm off wiping the drool… which reminds me. Plums are finally in season. Guess what we will be eating this weekend? Stay cool!
Did you make this recipe? Let us know in the comments or on Instagram with #vibrantplate.