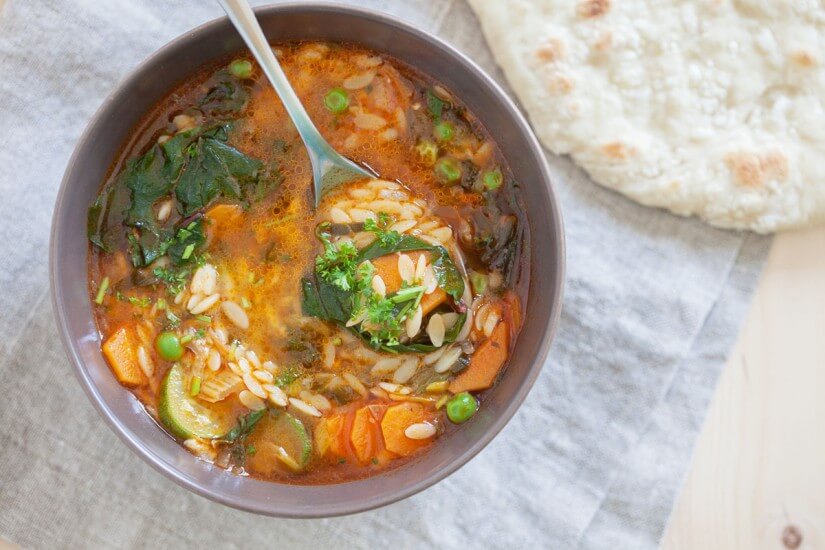 I am a soup lover. I love soup of almost any kind. In wintertime and spring, I make hearty barley and lentil soups, or a clear beef stock soup with noodles, in autumn there are pumpkin or roasted cauliflower soups…. and summer brings light vegetable soups, such as zucchini or tomato soup, and vegetable minestrones.
With the appearance of the first zucchinis and chard in my home garden and some below-average summer temperatures, I quickly threw together a hearty summer orzo soup, to warm my soul (and my cold hands).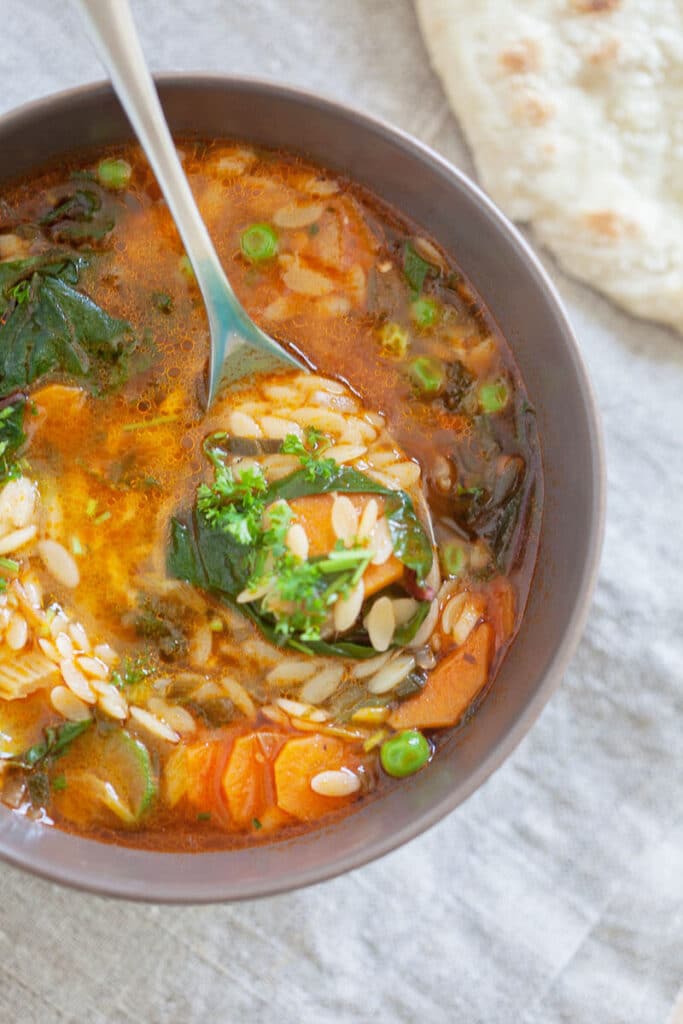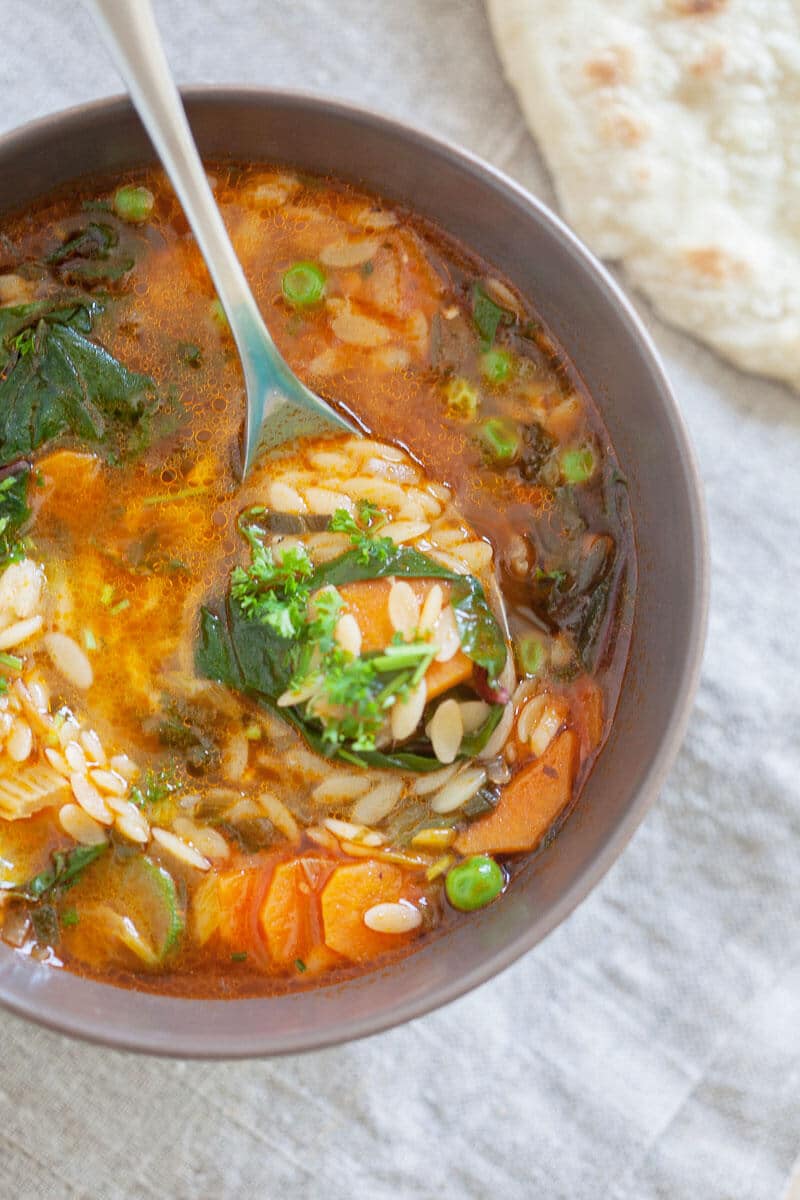 Orzo is a type of small shaped pasta, that is ideal for such soups. I have difficulty finding it where I live, but I discovered Eurospin caters to my Italian taste buds and needs. So when I need some obscure Italian ingredient, such as orzo, bicarbonato or langoustines, I am almost certain I can find it there (or wait for my next family visit).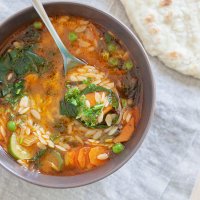 Summer Orzo Soup
Ingredients
1 onion
2 cloves garlic
1 carrot
a handful of chard leaves
1 zucchini
1/2 cup peas (fresh or frozen)
1 cup orzo pasta
1 tbsp chopped parsley
1 tbsp olive oil
0,5 l vegetable stock
salt, pepper to taste
Instructions
Peel and finely dice one onion and garlic cloves. Peel and slice a carrot. Wash and slice zucchini and chard leaves.
In a pot heat olive oil to medium. Add chopped onions and lightly fry until translucent, stirring regularly so as not to burn the onion. Then, add garlic and carrots. Stir well and pour in your stock and let it simmer for about 10 minutes, so that the carrots tenderize.
Add orzo pasta, peas and zucchini, season with salt & pepper to taste and let it cook for another 10 minutes until the orzo is cooked al dente.
When the orzo is almost done, fold in your sliced chard and chopped parsley, then serve hot.
Note: If the soup is too thick, add some hot water.
Like this dish? Let us know in the comments or on Instagram with #vibrantplate 😉