A healthy and refreshing Cucumber Watermelon Lemonade with Mint and no added sugars. The Ultimate Summer Drink!
I've been feeling a bit down over the weekend like I've caught a bit of a cold. Which is no wonder since we went from 33°C down to 22°C over night. I've slept longer, which is unusual for me, and had little energy… but I am happy to say I'm back on track today!
I woke up at my usual 6.45 and went to work immediately, just feeling good, upbeat and ready for a new week of delicious recipes…. like this amazing Cucumber Watermelon Lemonade that is super easy to make in just about 15 minutes! Delicious, refreshing and healthy with no added sugars, this might just be the ultimate summer drink!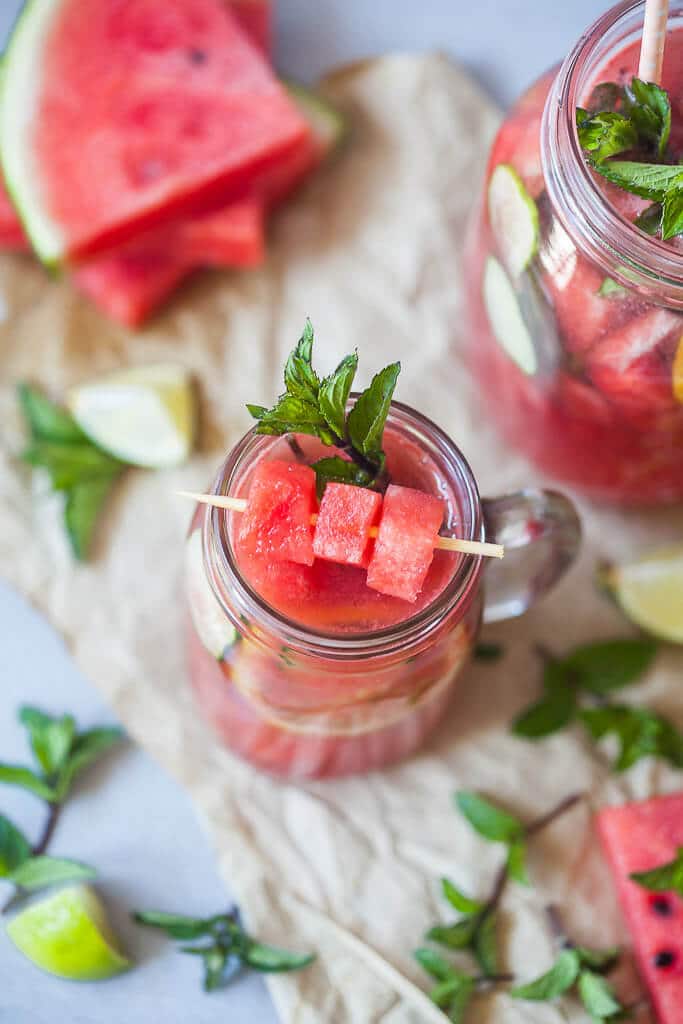 Off topic, a little-known fact about us! We are huge Game of Thrones fans and are so excited for Season 7! Since we are not in the USA, we'll just be watching the episode tonight and in the meantime do our best to stay off social media to avoid any spoilers!
And while I'm waiting for the evening screening, I am thinking about recipes to serve at our small gathering, that would be fun, easy and quick to make and this Cucumber Watermelon Lemonade is an absolute must for an exciting summer evening, don't you think? 🙂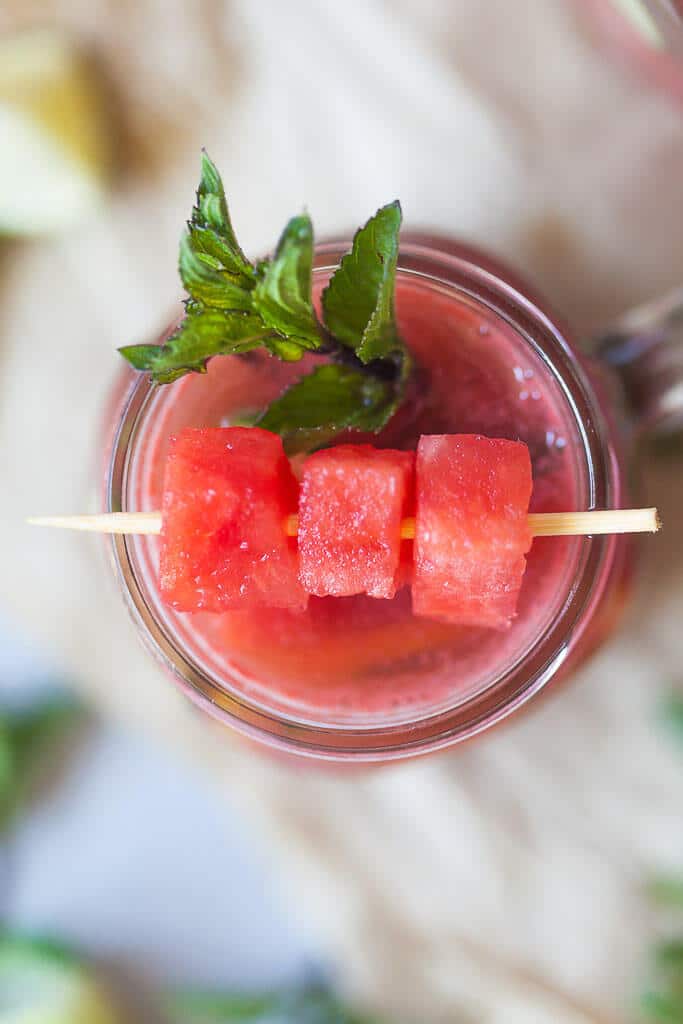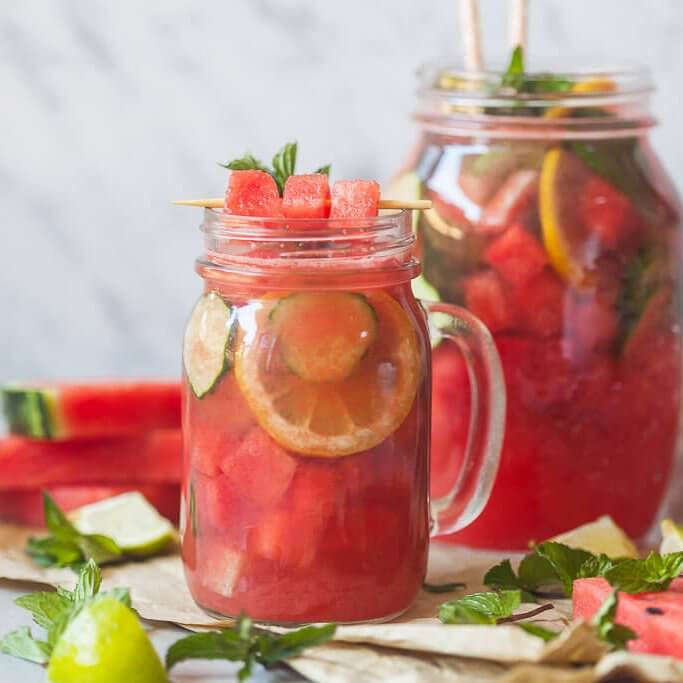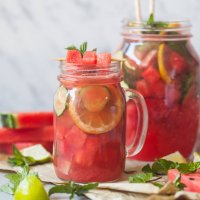 Mint Cucumber Watermelon Lemonade
A healthy and refreshing Summer Cucumber Watermelon Lemonade with Mint and no added sugars!
Ingredients
5 cups watermelon, cubed
1 small cucumber
1 lime
1 organic lemon
fresh mint
1 liter water
Instructions
Slice watermelon into cubes, removing rind and seeds. You'll need about 5 cups of cubes. Put 4 cups watermelon cubes into blender and blend until smooth. Pass watermelon juice through a fine strainer to get a clear watermelon juice. Transfer juice into a large pitcher, add 1 cup of saved watermelon cubes.
Wash and dry cucumber, then cut into thin slices and add to pitcher.
Cut lime in half and press out the juice, add to pitcher. Wash lemon and cut it into thin slices, then add to the pitcher.
Get a few stems of fresh mint, wash and then add to pitcher. Add water until pitcher is full and give a good stir. Refrigerate before serving or add some ice cubes to cool down the drink.
Nutrition Information:
Amount Per Serving:
Calories:

73.66
Total Fat:

0.41g
Saturated Fat:

0.06g
Sodium:

13.44mg
Carbohydrates:

19.27g
Fiber:

1.87g
Sugar:

13.32g
Protein:

1.74g
Like this recipe? Let us know in the comments below or on social media using #vibrantplate and tag us @vibrantplate.
You can connect with us on our Instagram and Facebook or on Pinterest. We share many behind-the-scene photos in our Instagram Stories, so be sure to check it out! And don't forget to sign up to our newsletter & stay up to date with our latest recipes.
Try also this Classic Homemade Mojito for a grown-up Summer drink 🙂