This Homemade Classic Mojito is a refreshing drink enjoyed best on a hot summer eve.
Uh, the week we've had! I feel like downing one of these guys straight down to recompose! I've been in the car the past 4 days just driving from home to my parents, back home, to the airport, to a wedding in Croatia and back home. Man, I'm sick of the car, and waiting on the border for 45 minutes was pure torture while driving coffee-less and sleepless and quite hangover. The wedding was epic, the next day not quite so much.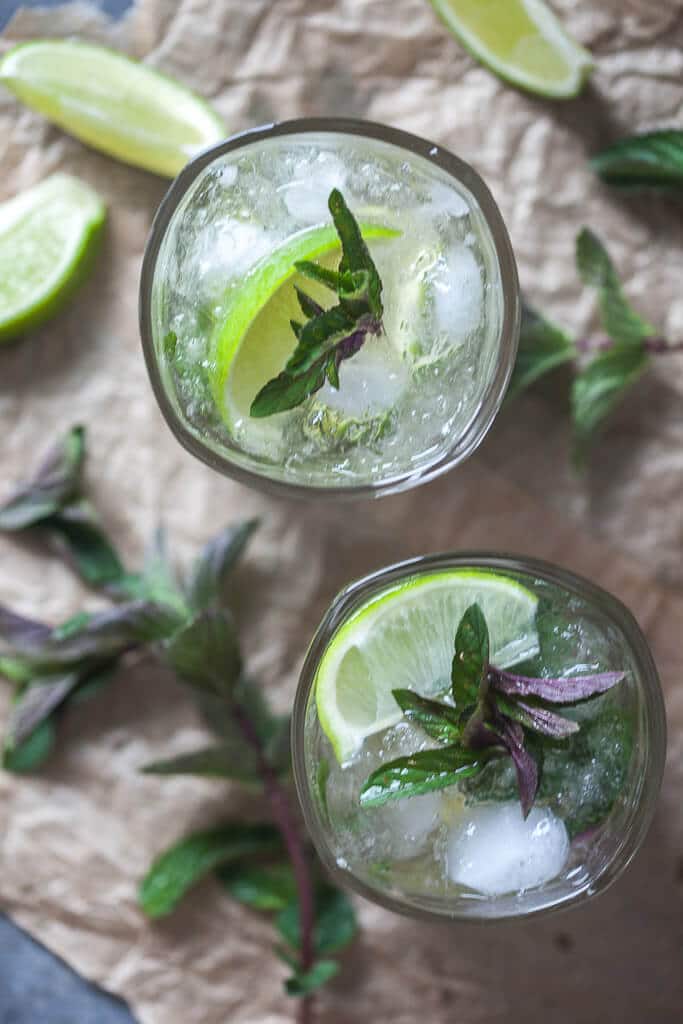 So, Mitja and I are not really big on drinks. We generally don't consume soft drinks, but will occasionally have a beer or a glass of wine. Mostly, we drink plain water. The older we get, the more difficult it is to tolerate alcohol, and the easier we get drunk and have a hangover the next day.
We also don't drink fruit drinks (unless a smoothie as a meal), but sometimes, just from time to time on a special day, we'll splurge on something fancy. Like this Homemade Classic Mojito with peppermint, lime, white rum, just a bit of sugar and soda water. Simple, quick and classic.
I've never even really drank a mojito, until our holidays to Tenerife, Spain last year (that was epic!), and lately, I've been having a craving, so I splurged and bought some Bacardi White Rum just for the sole purpose of making myself a mojito. Because it's summer, I miss holidays, and I wanted to.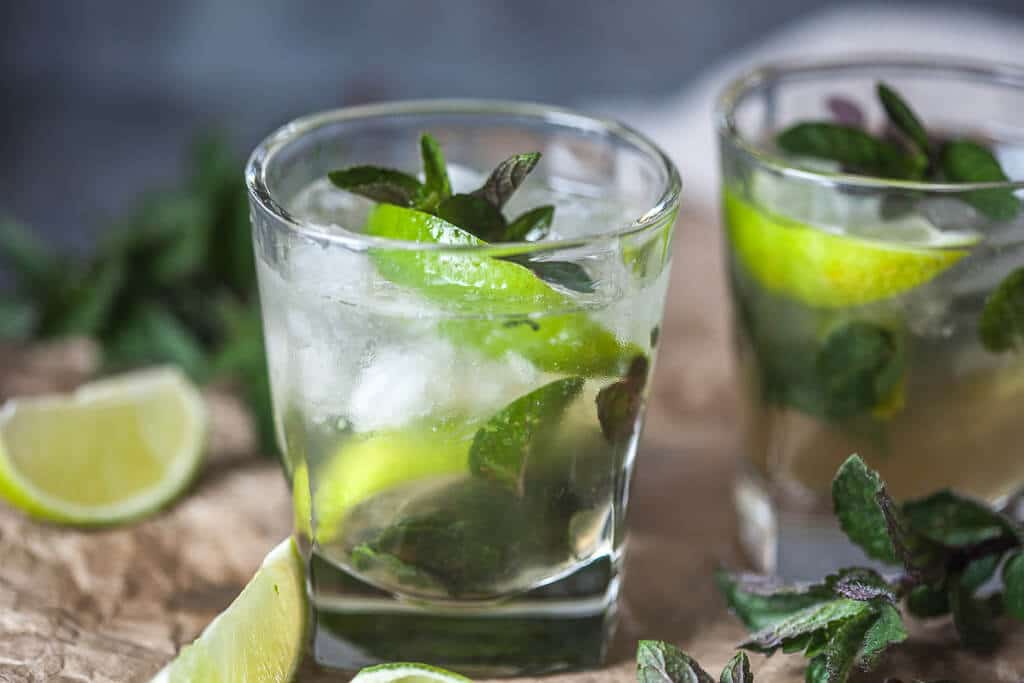 This Homemade Classic Mojito is for all of us out there that have no clue how a fancy cocktail is made, have no special cocktail equipment and really want a decent drink.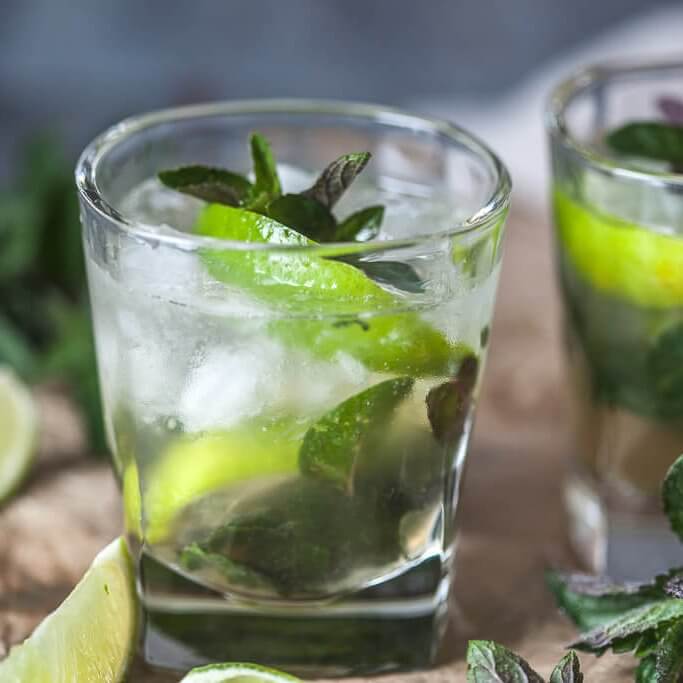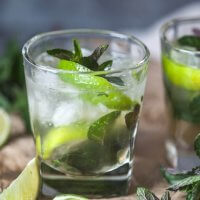 Homemade Classic Mojito
This Homemade Classic Mojito is a refreshing summer drink, using fresh mint, lime and white rum.
Ingredients
20 peppermint leaves
1 lime
2 teaspoons brown sugar
100 milliliters white rum
80 milliliters carbonated water
crushed ice
Instructions
Cut lime into small wedges (about 6-8). Place half mint leaves, half the lime wedges and a teaspoon of brown sugar in each glass. With a spoon or pestle or other club-shaped object to crush the mint leaves and lime wedges and combine with sugar.
Add crushed ice to the glass and pour the rum over the ice (half of the measurement to each glass). Add carbonated water and stir. Give the mojito a taste and adjust rum or sugar content as needed.
To make crushed ice: I froze water into ice cubes, then placed the ice cubes in my kitchen blender and pulsed it a couple of times until I got some finely crushed ice and some larger chunks. No need to be fancy, just put it in there.
Nutrition Information:
Amount Per Serving:
Calories:

130.37
Total Fat:

0.07g
Saturated Fat:

0.01g
Sodium:

10.54mg
Carbohydrates:

6.55g
Fiber:

0.98g
Sugar:

3.48g
Protein:

0.26g
Like this recipe? Let us know in the comments below or on social media using #vibrantplate and tag us @vibrantplate.
You can connect with us on our Instagram and Facebook account or on Pinterest. Don't forget to sign up to our newsletter & stay up to date with our latest recipes 😉