Who would have ever said back in January, when I started this blog, that I would still be doing it 10 months later. Although I was very determined back then and had a whole scenario ready in my head, I maybe secretly thought I would give up sooner.
But here we are, still kicking, with plenty more ideas and a far more developed concept of what this blog should be like and about. It is still a work in progress, perhaps it always will be, but we love it just the same. Hope you do, too.
I thought I'd break the monotony of dry recipes with a more personal topic, here and there. Monthly, maybe, or seasonal.
Autumn is a love-it-hate-it season for me. I love the cooler daytime temperatures, the slow mornings and the change of colours in nature. I love the produce available – grapes, chestnuts, apples, pears, pumpkins. But I HATE the morning fog, the cold in the morning, the humidity in general, and the slow but inescapable arrival of winter and first snows.
It signals the longer stays indoor, my hands are never warm enough and the days are simply too short.
But, on the other hand, there is more time for things like blogging and cooking and chilling on the couch, perhaps with a good book or two.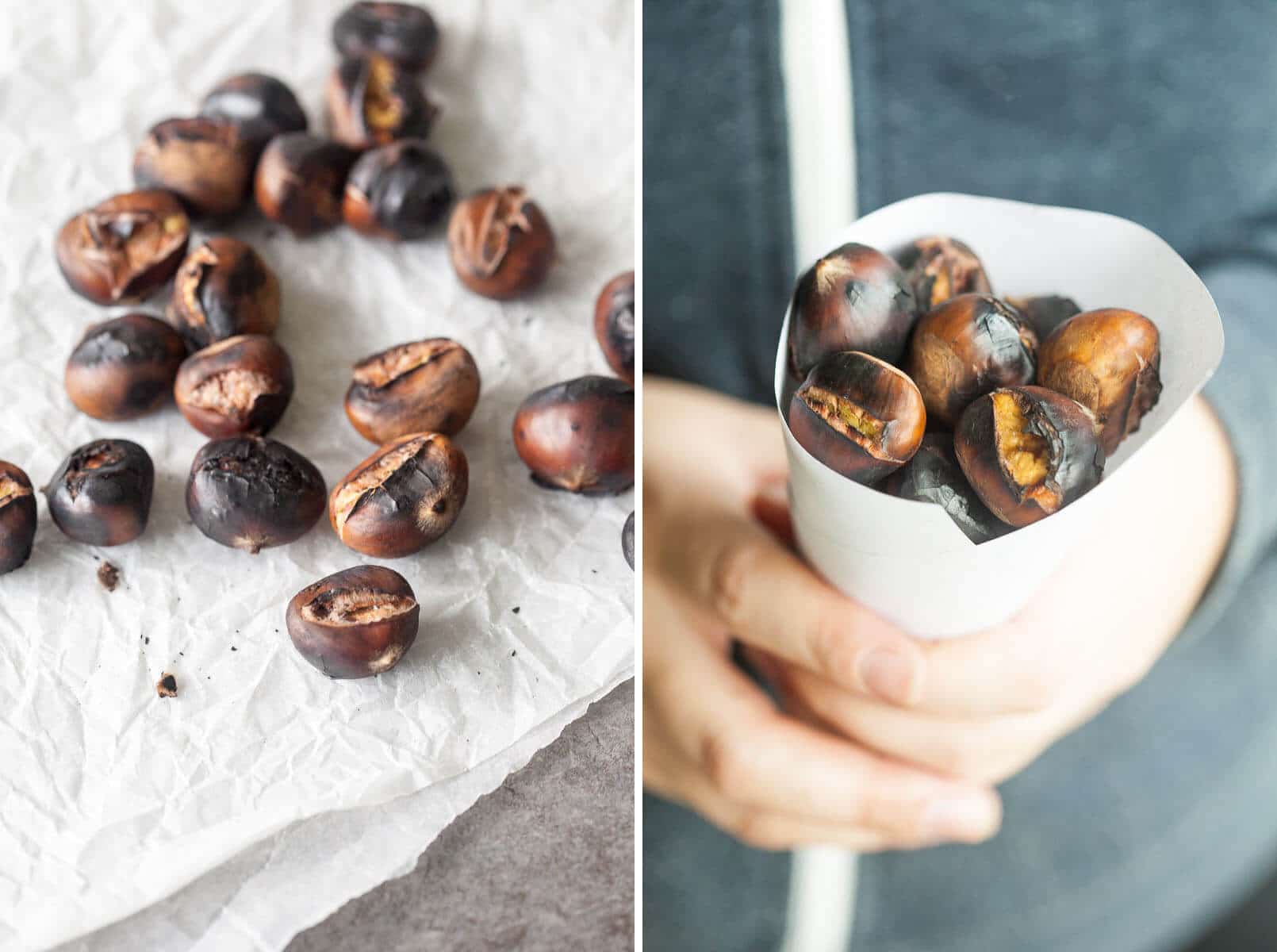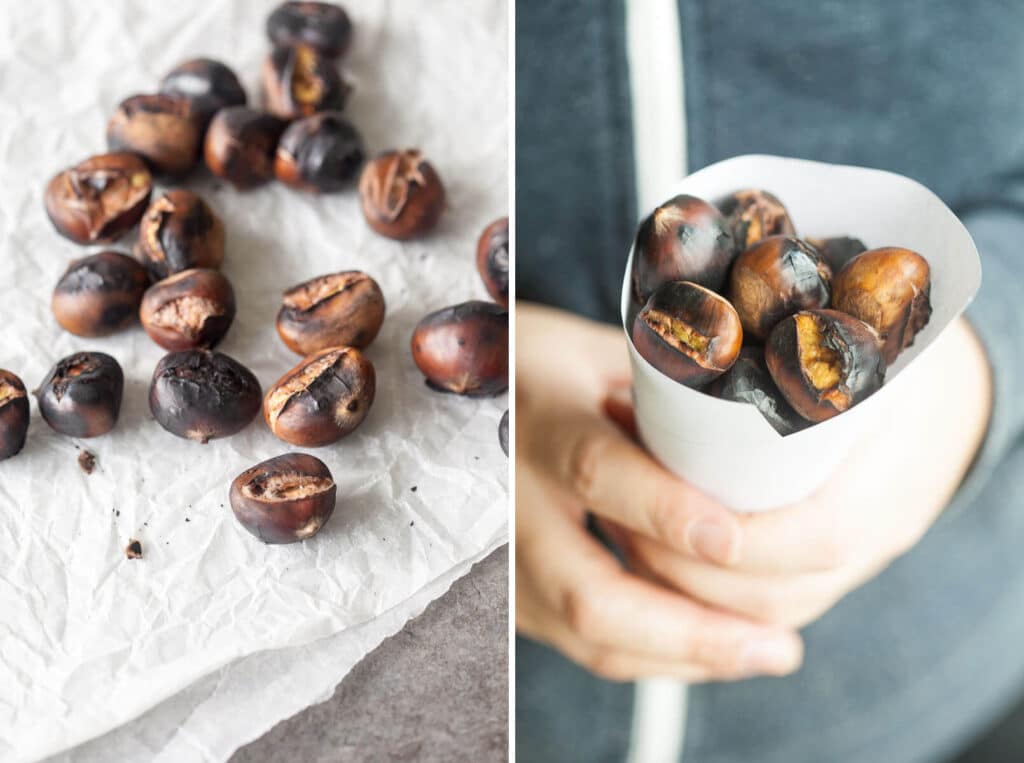 The other day I got a big supply of the first chestnuts. They were small and scrawny, picked in the forest, and delicious. As Mitja was indoor with a temperature, I set the grill outdoors and for the first time ever, lit the fire and roasted the chestnuts on the open fire, all by myself. I must confess, I was quite proud of myself.
Our Favourite October Recipes
This fall I've been cooking a lot. Some of the recipes I am yet to post, but our favourite is surely the lovely Creamy Pumpkin Soup. We also love us some Sweet Potato Dumplings with Plums. It may not look like much, but it is a fantastic meal. We recently made a fantastic home-made Apple Pie that was absolutely delicious (recipe will follow soon). But the best dishes are usually produced when our fridge is practically empty, or produce is about to spoil. That's when my creativity must kick in, or we're destined to have either a really boring meal or a heap of garbage. This happens to me rather often, sadly, and we often have "empty your fridge" kind of meals. So we put radicchio and frankfurters into tortilla wraps, or prosciutto, red onions and aged cheese on pasta. Wait, that was actually delicious.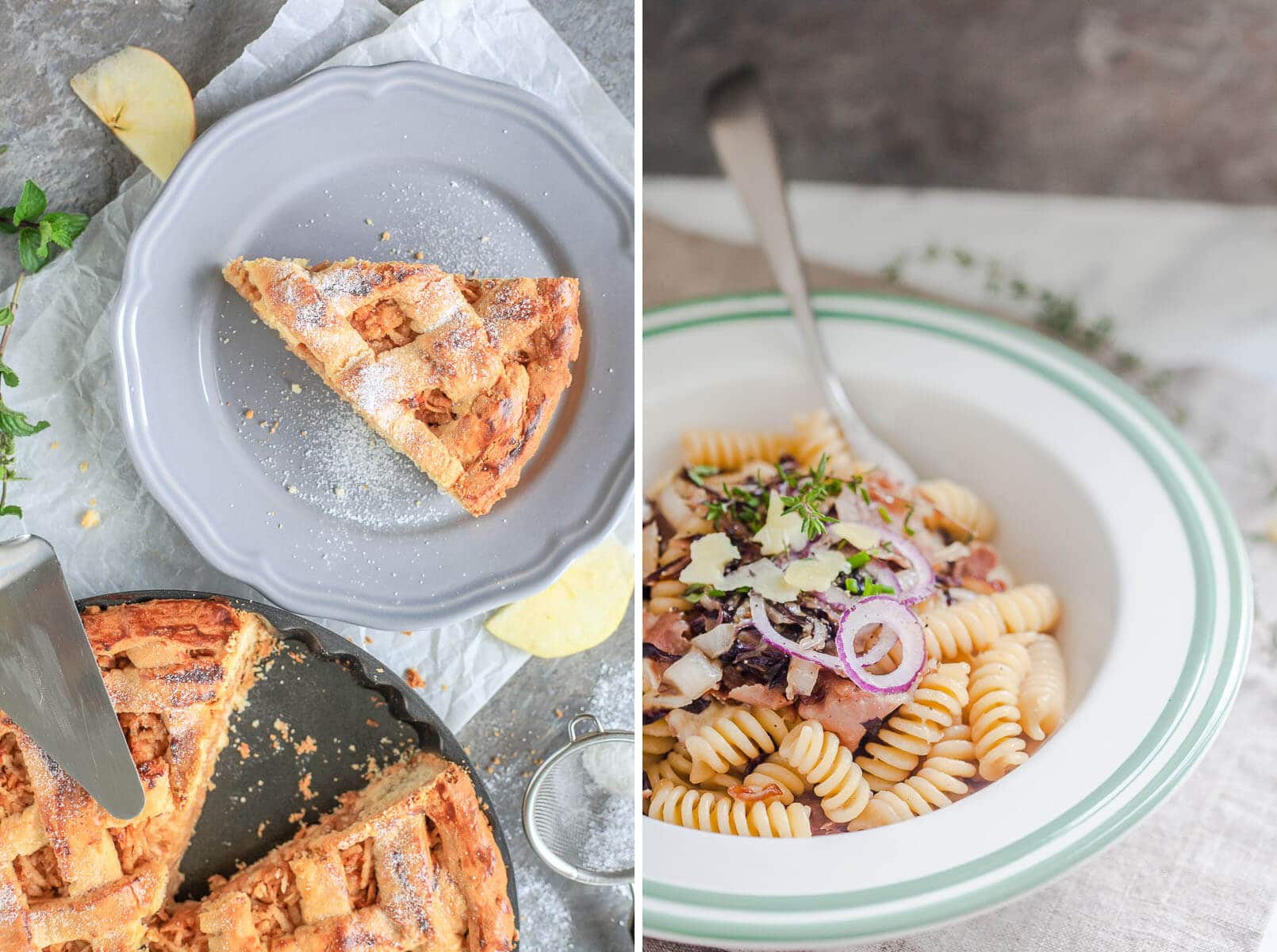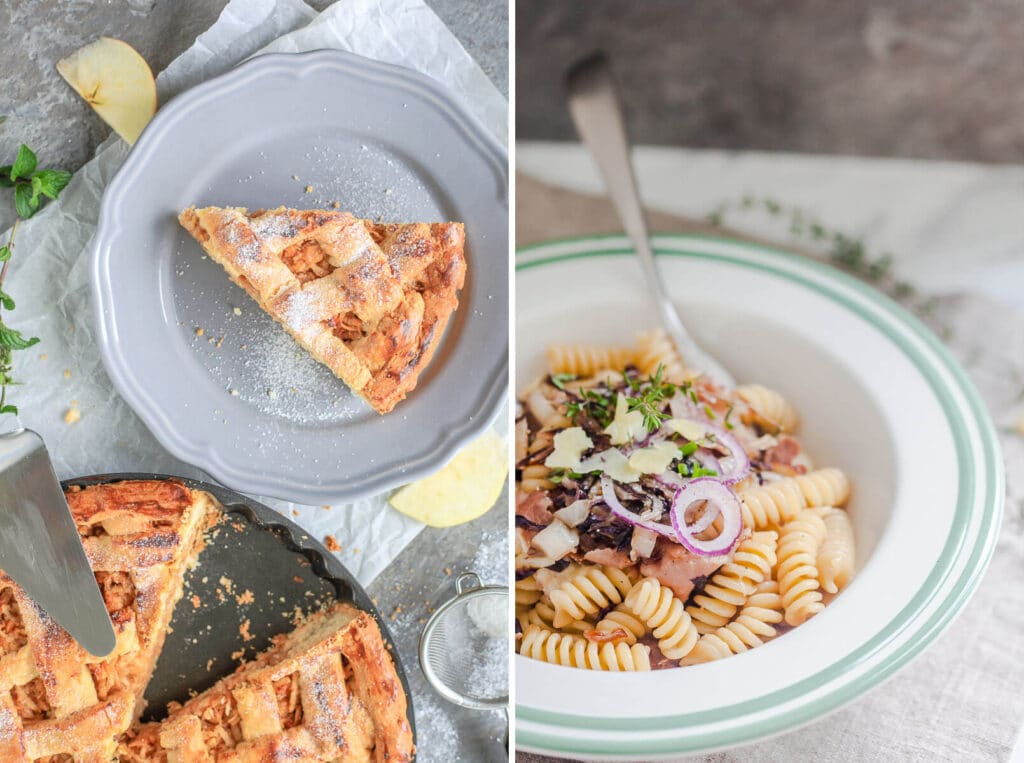 Cookbooks and other books we love:
Those of you who know us personally know, that we are both avid readers. We mostly read on Kindle, but we do also have a nice paperback and cookbook.
Plenty More: Vibrant Vegetable Cooking from London's Ottolenghi. The pictures alone are worth the buy. This book is not only beautiful to browse, it comes with a variety of creative vegetarian recipes.
All the Light we Cannot See by Anthony Doerr. A stunning novel about a blind French girl and a German boy whose paths collide in occupied France as both try to survive the devastation of World War II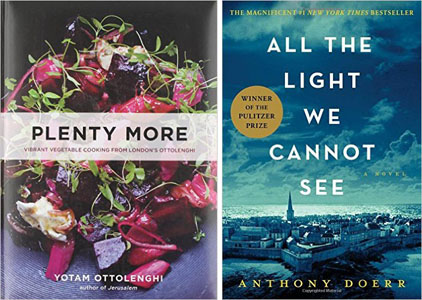 We have our eyes on:
The Dutch Oven. Ever wondered how to make that artisanal sourdough bread? Apparently, you can bake it straight in the dutch oven. Sadly, I am still not in possession of one. But I'm putting it on my wishlist… Xmas is around the corner, and this beauty is currently ON SALE 🙂
and because I have absolutely no experience cooking in one, I'd probably buy this lovely cookbook to go along: The Dutch Oven Cookbook by Sharon Kramis. I mean, pulled pork burger, anyone?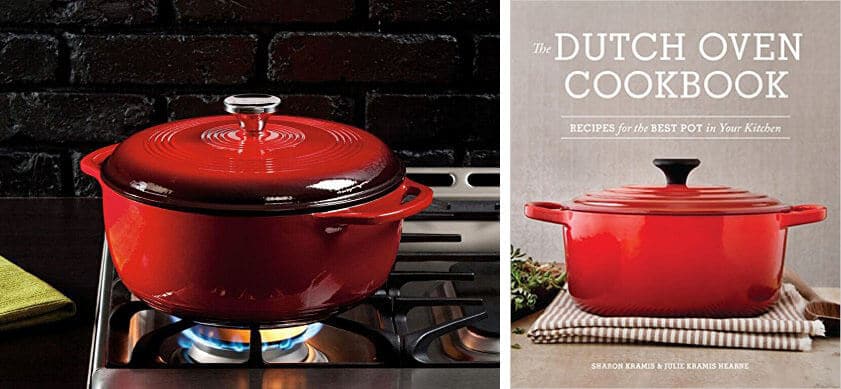 Blog news
We added a "popular" section, where the most popular posts are displayed. You can find it to your right. We think it's pretty neat and we like to watch how the posts change, depending on what you guys like on our page! So cool! We'll just keep delivering more content to your liking, then 🙂
We also added a "browse recipes" to the right. If you click on that it will take you to our recipe collection, so you can have every recipe at your disposal at a glance. We like how every recipe is presented with a photo, so it's not a dull index collection. What do you think, do you like it? You can also access it through this link here.
I have set my mind to keeping a schedule to the posts. It takes time and effort to post regularly, as sometimes you would just rather sit down on the couch and watch Netflix… or do anything else. Having a job where I sit at the computer all day doesn't often help my motivation. But, I will try to post at least every Monday. Sometimes there still may be more posts.
Also, exciting news! We joined Yummly as a publisher! We added a Yum share button so you can save recipes to your personal recipe box 🙂 Click here to view our Yummy publisher page and Yum our recipes 😉 Thanks!
Travel
Let's end this post on a bit of nostalgia. Last month (September, that is), Mitja and I spent on vacation. We travelled for 2 weeks to the beautiful Spanish island of Tenerife. The stay was wonderful and I still long for the sea breeze, the banana plantations and the delicious mojito. We were a bit disappointed in the food department, as meals were not a highlight of the trip. But the local mangos and watermelons made up for it.
I'll leave you to your day with some photo memories of the beautiful island of Tenerife. Till next month.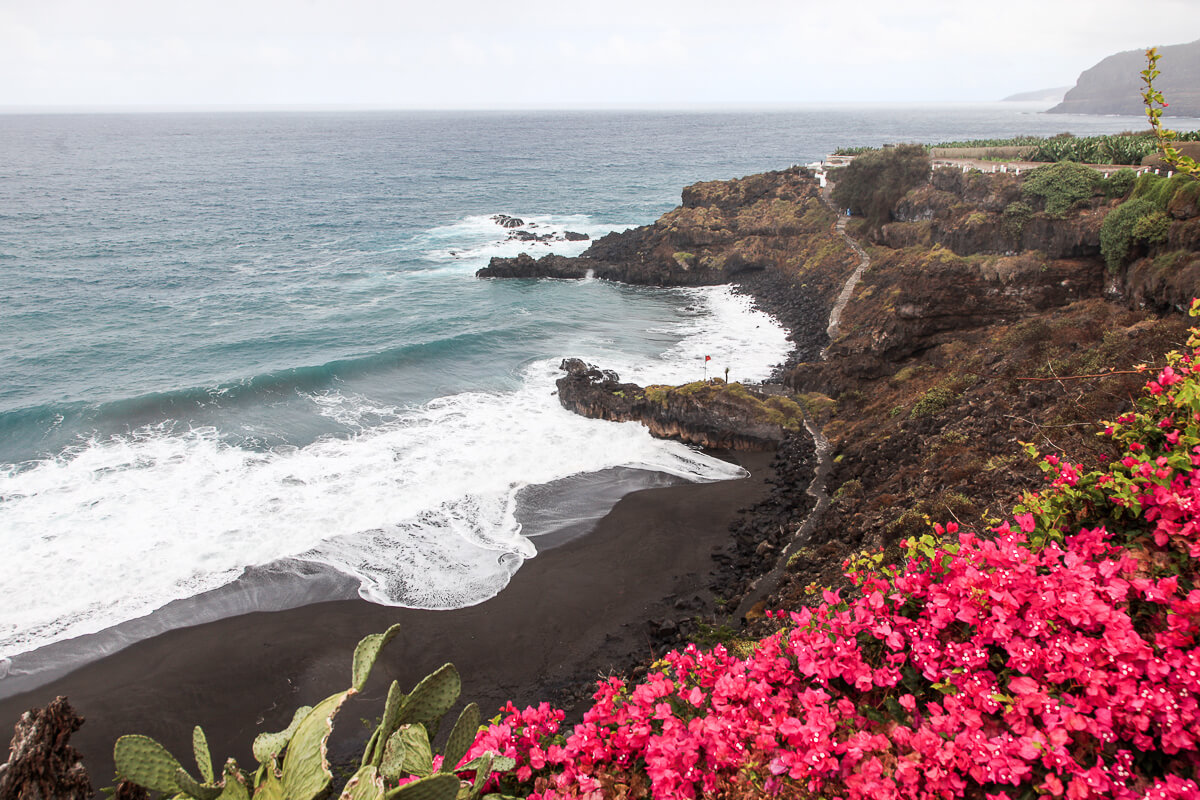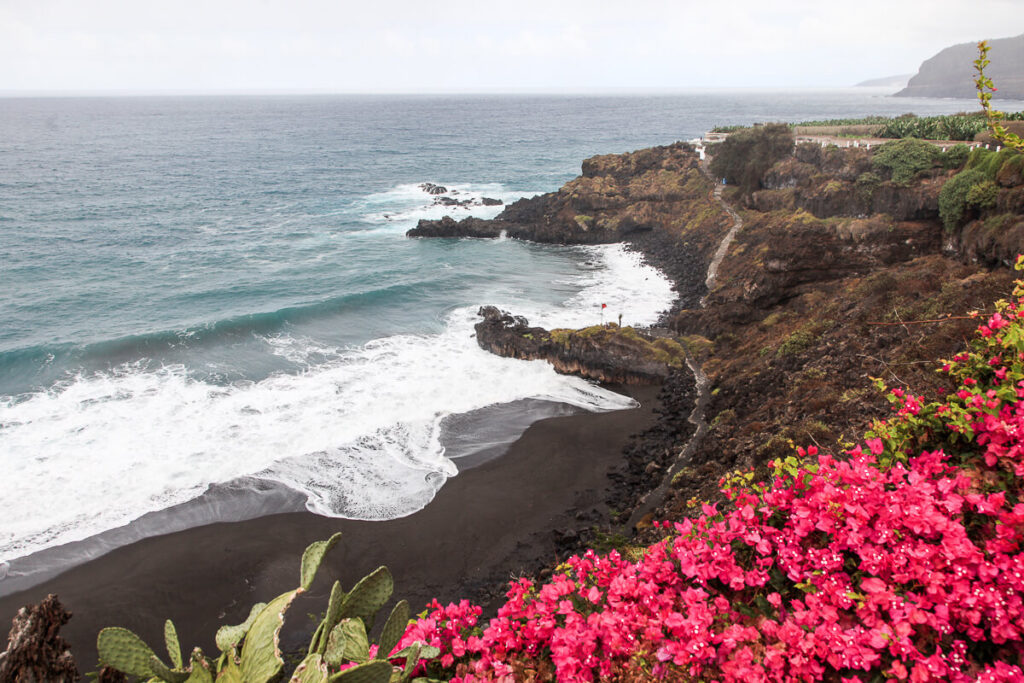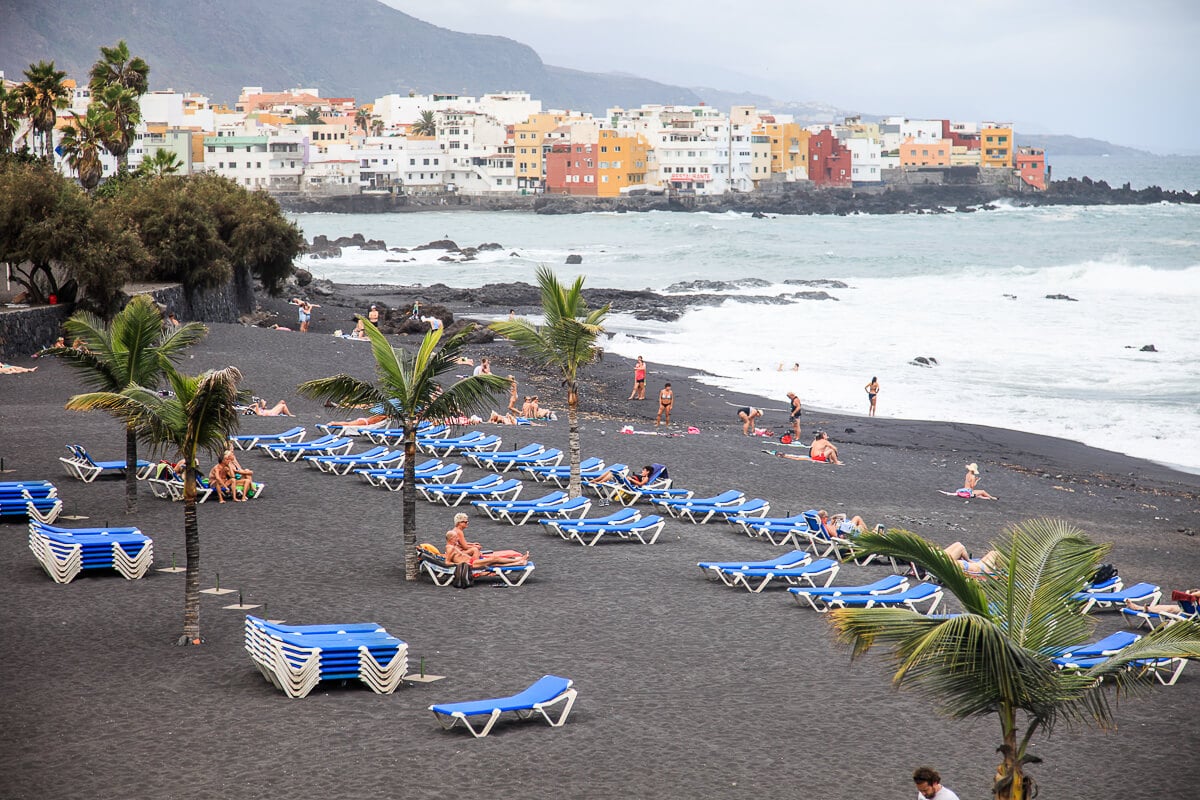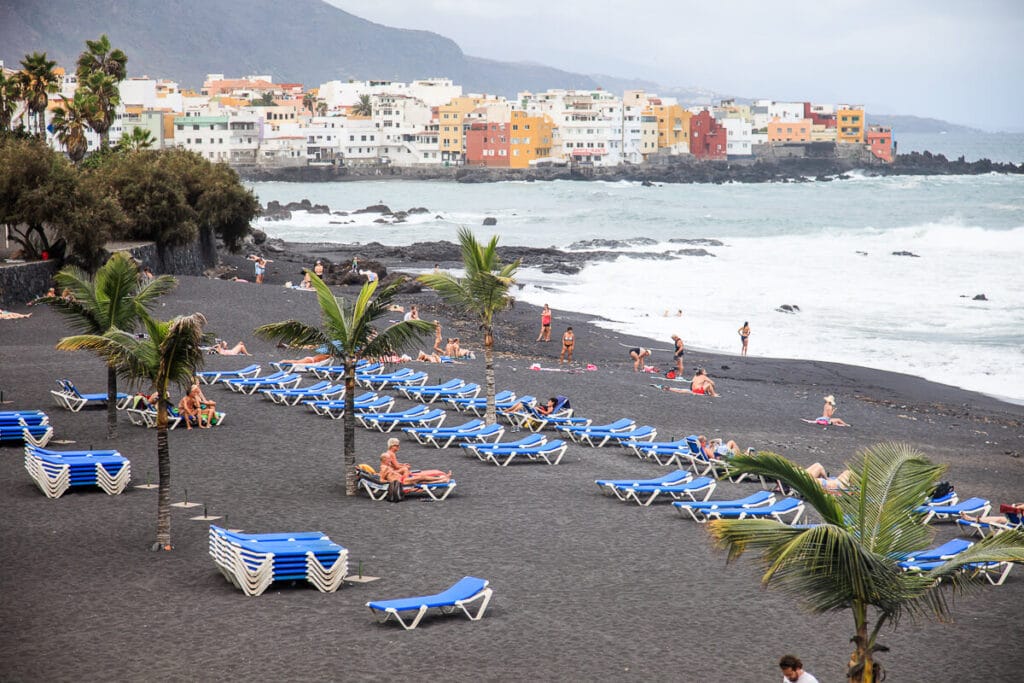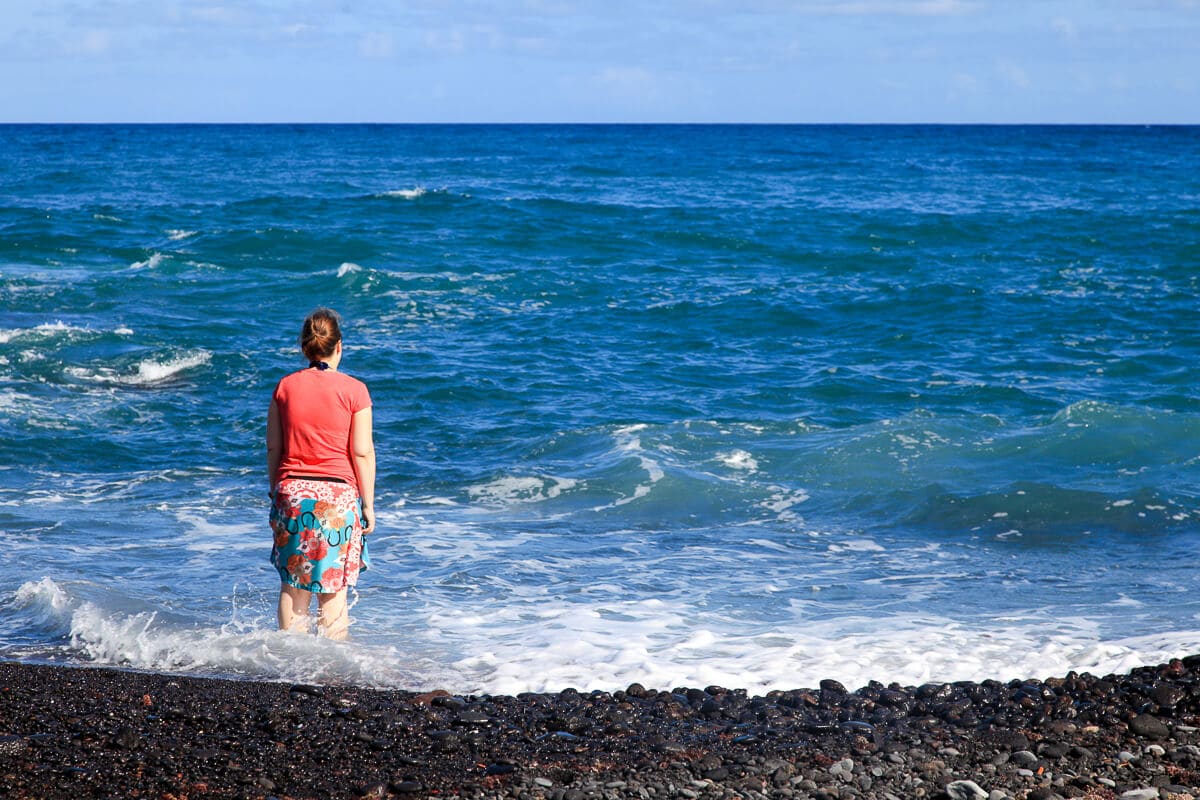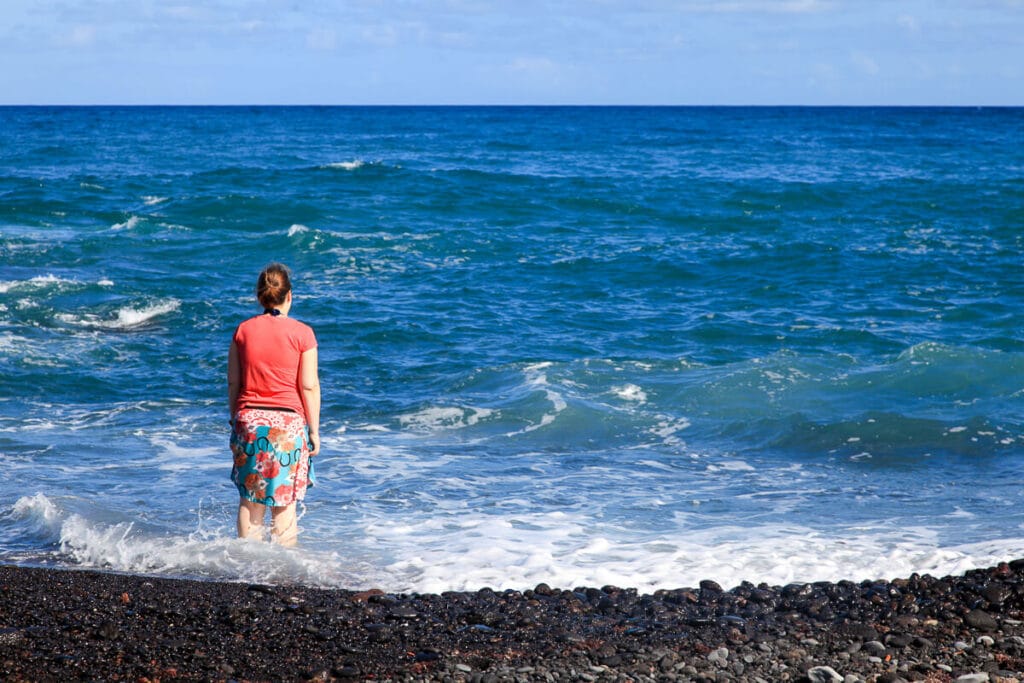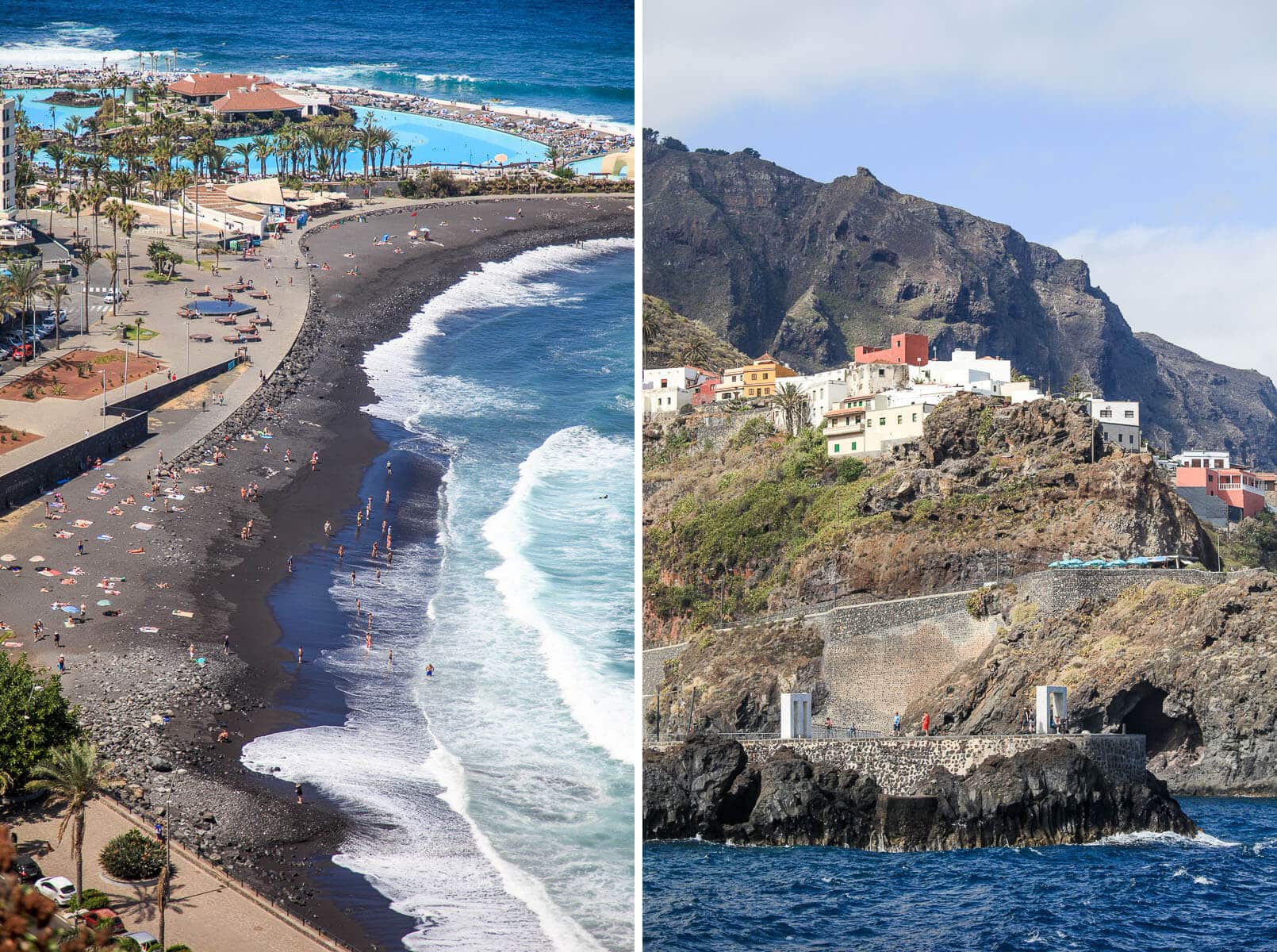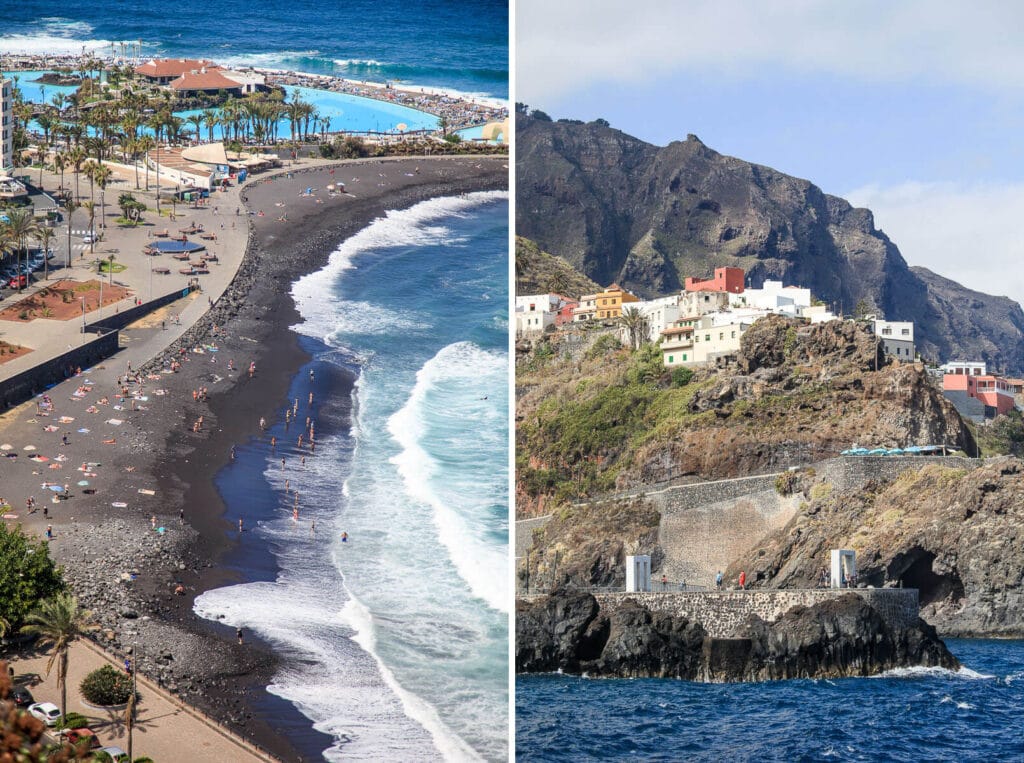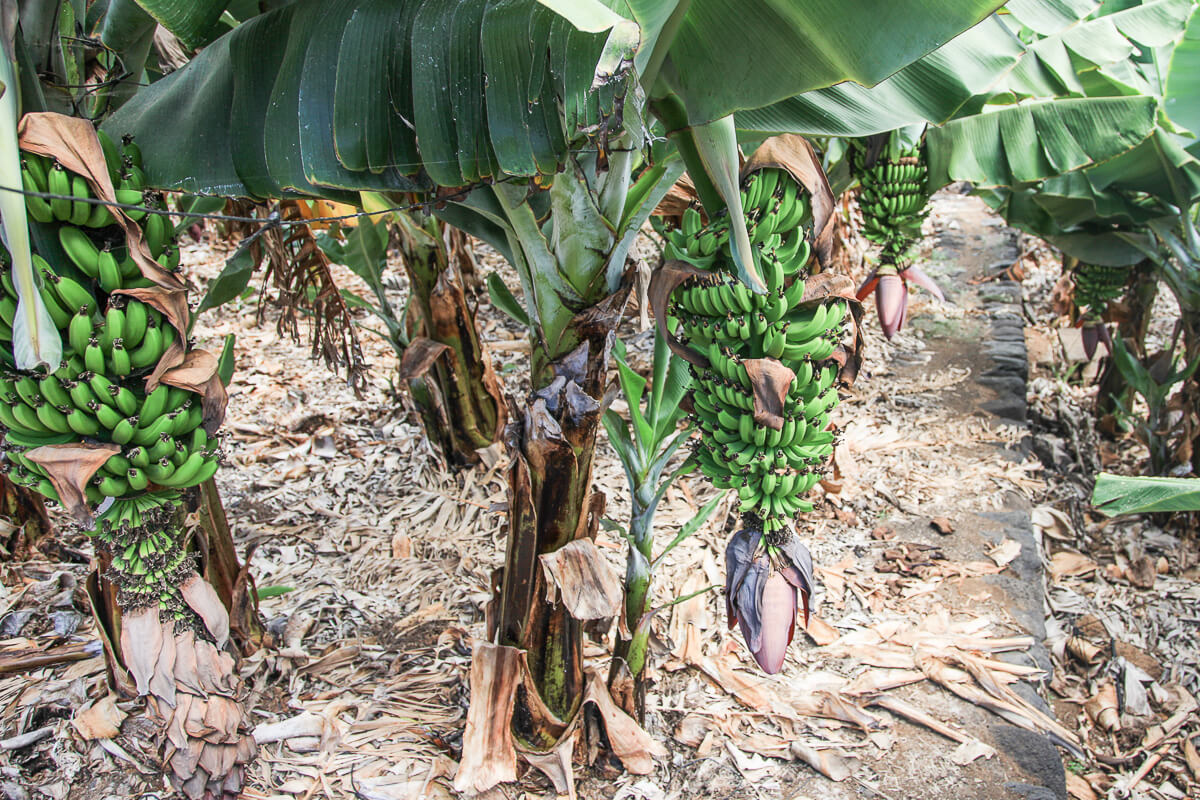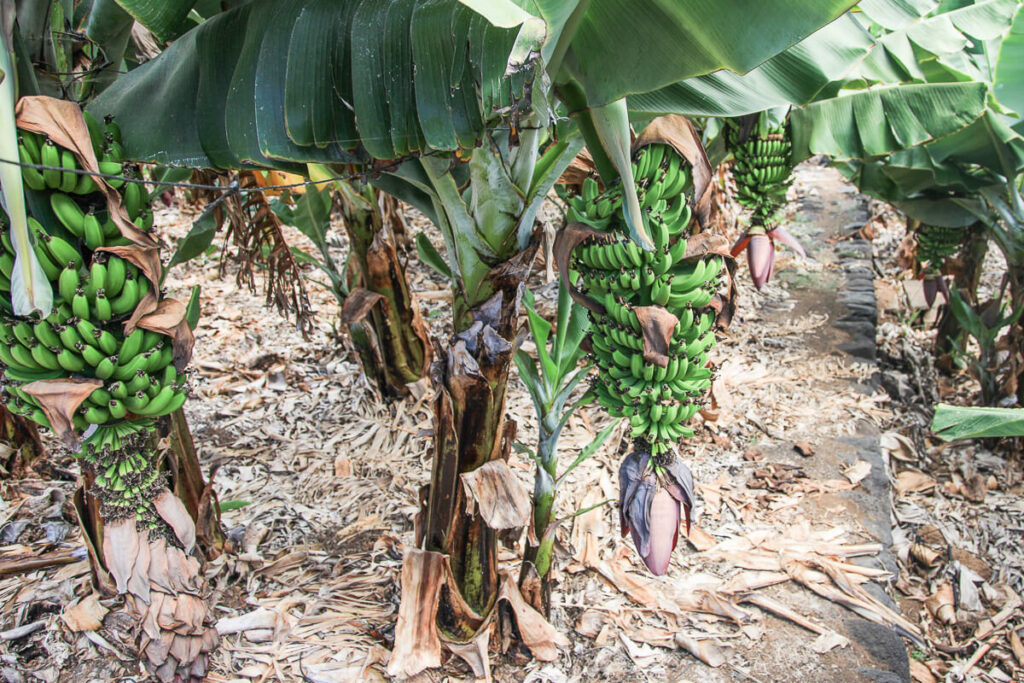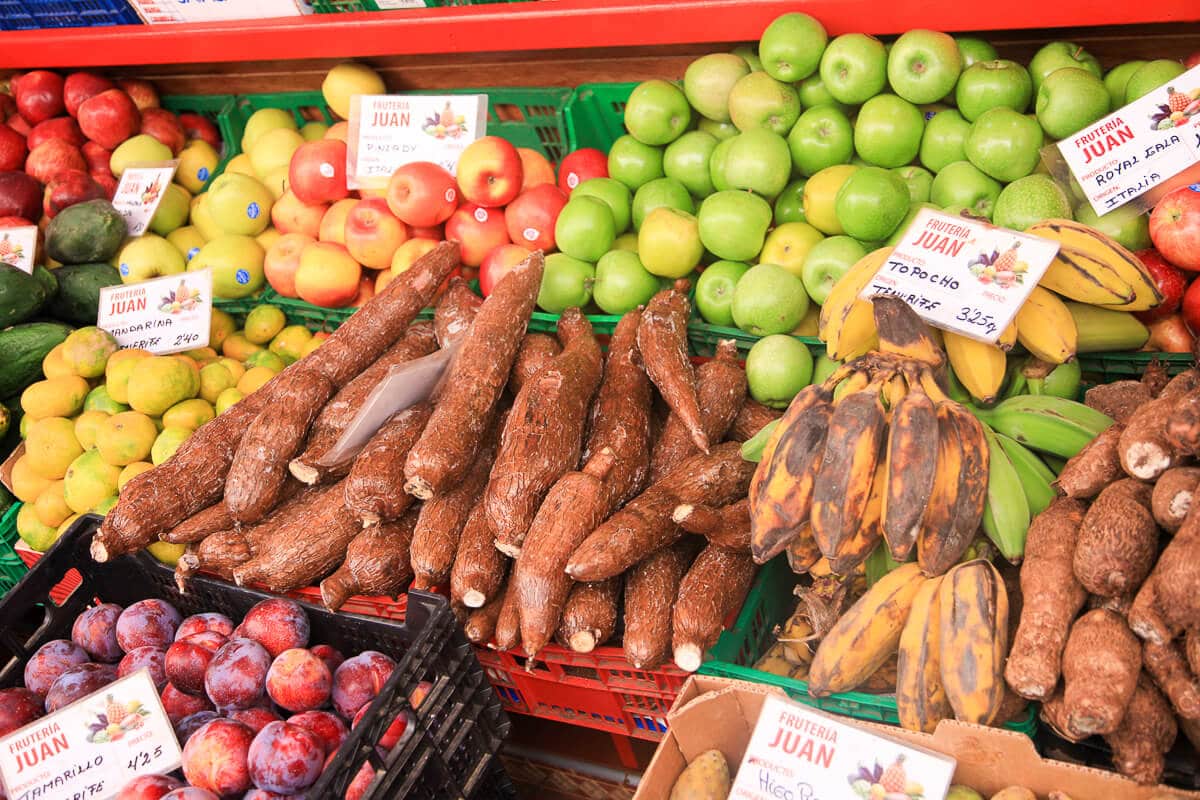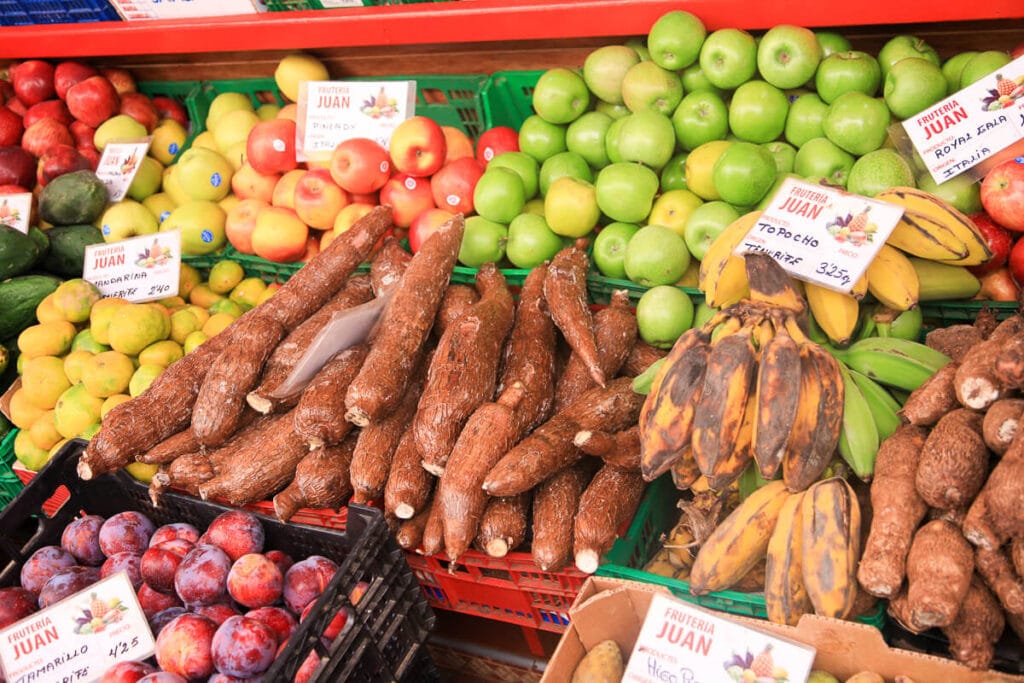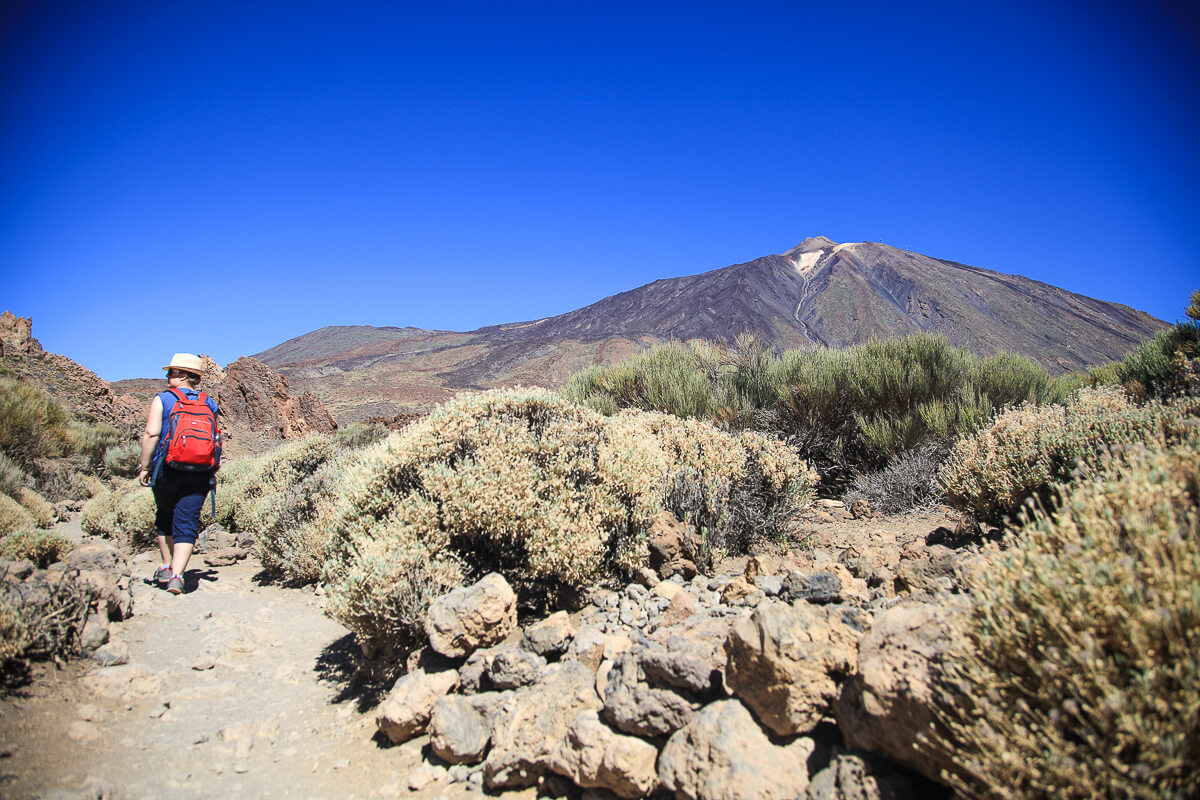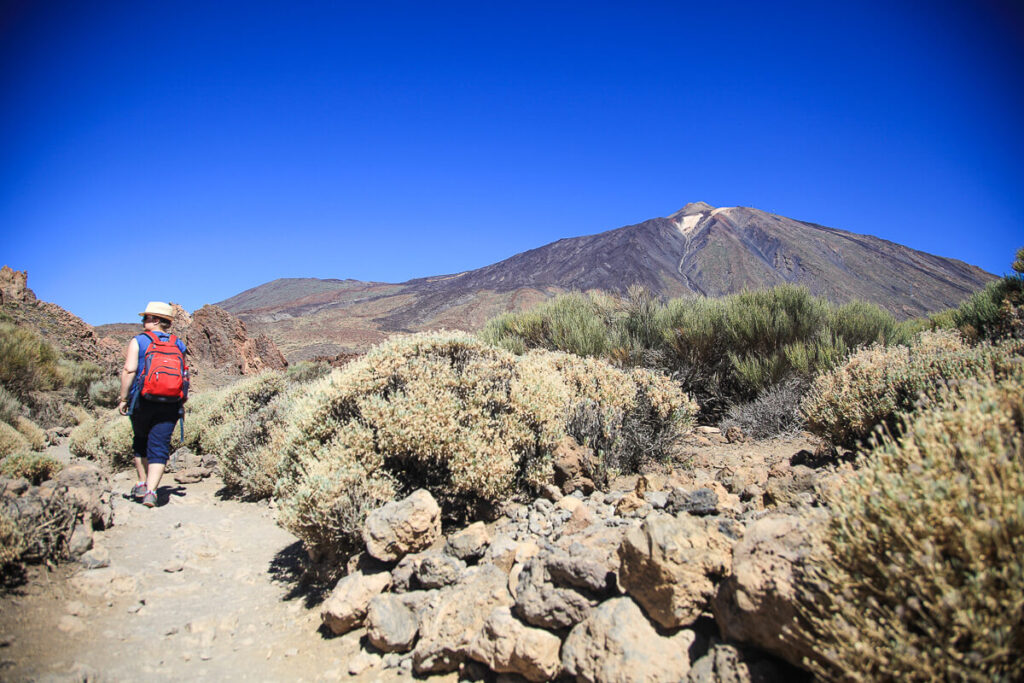 Disclaimer: Some of the links may be affiliates. If you purchase the product through our link, we may get a small commission. Your support will help us run this blog and continue to deliver free content.