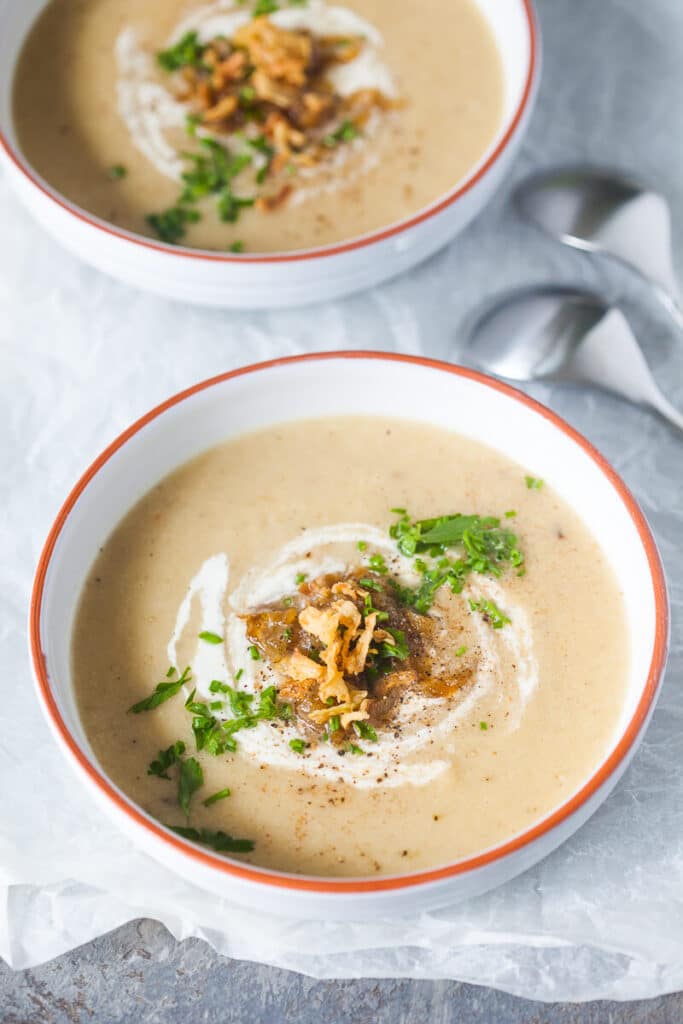 This cauliflower soup is not your regular dish. Using roasted cauliflower and caramelized onions it is a hearty soup for cold days.
Cauliflower is a vegetable that you either hate or love…. or have mixed feelings about. I certainly do not LOVE it, per se. I find it bland, if I am in a good mood, or slightly gross when I have a bad day. But when cooked just right or roasted slightly, the humble cauliflower becomes – to me – one of the "gimmie more" dishes.
Such is the case with this recipe for soup. It does require a few minutes more of prep time, as you need to actually roast the cauliflower and onions, and not just toss it into a pot… but the roasting process is well worth it.
Kids don't like your cauliflower soup? Then give this recipe a try (but maybe blend ALL of the onion).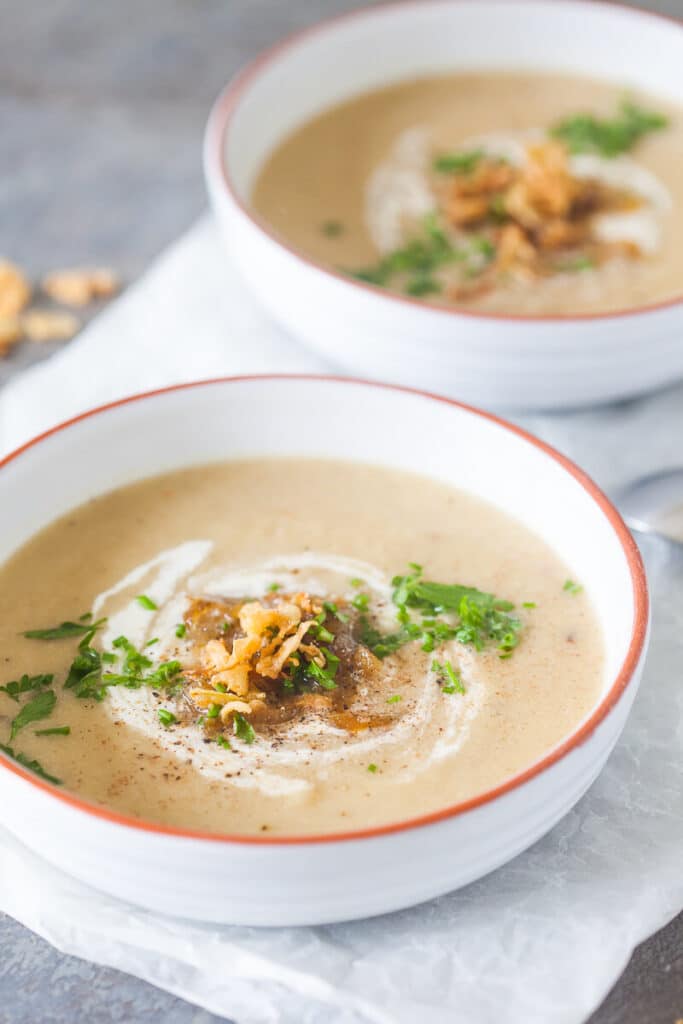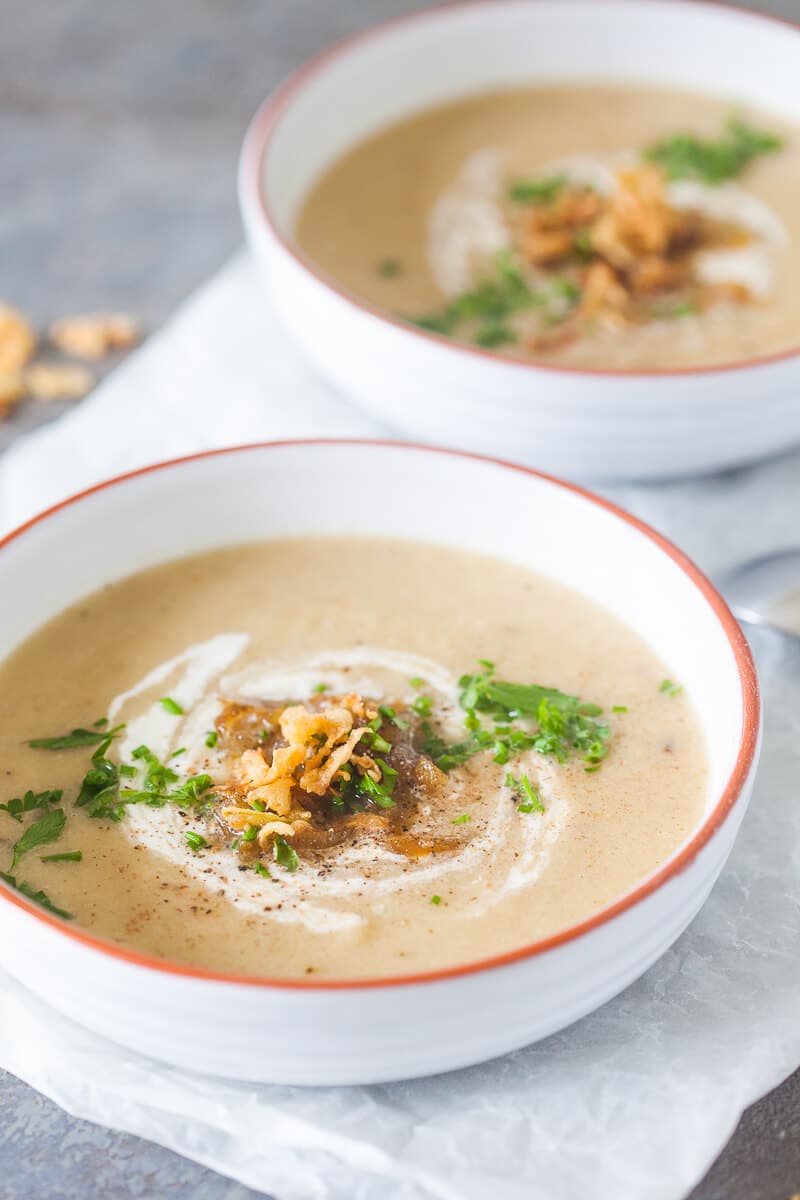 Roasted cauliflower soup with caramelized onions
Author: Kristina Jug

Yield: 4
Ingredients
500 g cauliflower
a few tbs olive oil
1 onion
0,5 l vegetable stock
1 ts salt
a pinch of pepper
fried onions to top
fresh herbs (chives, parsley) to top
1 ts vegan cream
Instructions
Preheat the oven to 200°C. Apply baking sheet to your baking pan.
Peel and slice your onion. Apply a spoon of oil into a pan and heat it up. When heated, toss in the onions, sprinkle with a pinch of salt and roast lightly for a couple of minutes, stirring it occasionally. Take care that the onion doesn't turn brown too quickly. When it becomes translucent and slightly brown-ish, lower the heat to a minimum and continue to roast slowly for about 20 minutes, until the onion turns a nice caramelized brown, then remove from heat. Set aside a spoon of onions for decoration.
Give the cauliflower a wash, dry well and separate into florets. Place the florets in a bowl, sprinkle with olive oil, salt and pepper and mix well, then spread the cauliflower over the baking pan and place in oven. Bake for about 20 minutes and stir occasionally, until all the florets are tender and a nice golden brown color.
Place the caramelized onion and the baked cauliflower into a pot, pour over with vegetable stock and bring to boil. Then simmer for a minute or two, to combine the ingredients. Remove from heat and blend into a smooth soup.
Place into bowls and decorate with the remaining caramelized onions. Serve with a good sourdough bread.
Text and images copyright Vibrantplate.com © All rights reserved.
Like this recipe? Please, let us know in the comments below or on social media using #vibrantplate and tag us @vibrantplate.
You can follow us on our Instagram and Facebook account or on Pinterest. Don't forget to sign up to our newsletter & stay up to date with our latest recipes