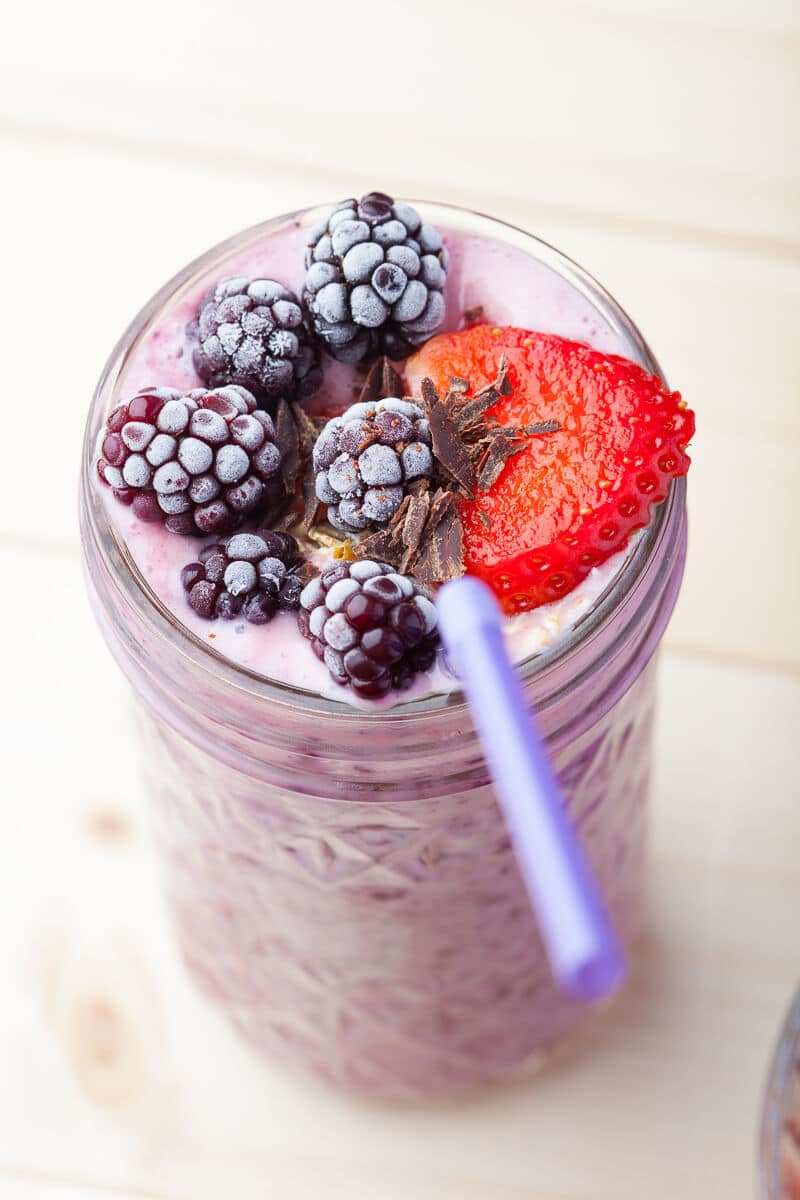 This Strawberry Banana Smoothie is a healthy breakfast option and ideal for an early spring morning.
The first strawberries have made their appearance in our local stores. They are still a far cry from home-grown or even in-season local strawberries, but I still bought a pack to try them out.
I decided to use them for a refreshing breakfast smoothie.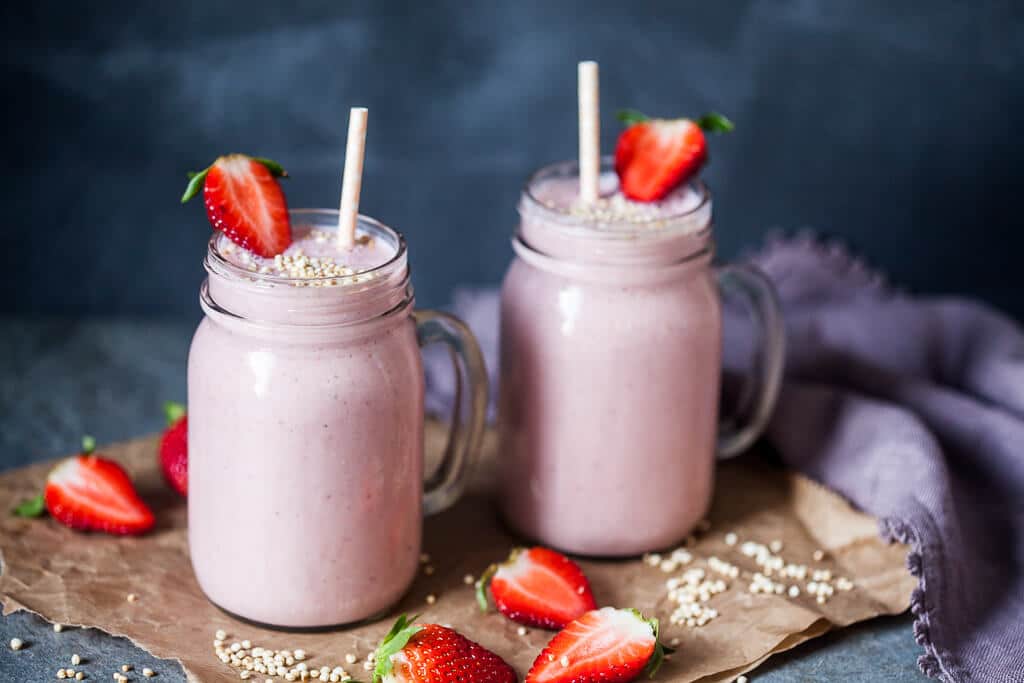 Strawberry Banana Smoothie
Author: Kristina Jug

Yield: 2
Ingredients
200 g strawberries
2 bananas
a handful of rolled oats
180 ml plain yogurt
Instructions
Wash strawberries and peel bananas.
Put all ingredients with a splash of water in blender and blend until smooth.
Text and images copyright Vibrantplate.com © All rights reserved.
This recipe feeds two for a healthy breakfast and is vegetarian, of course. Substitute yogurt with a plant-based alternative to make it vegan. Enjoy!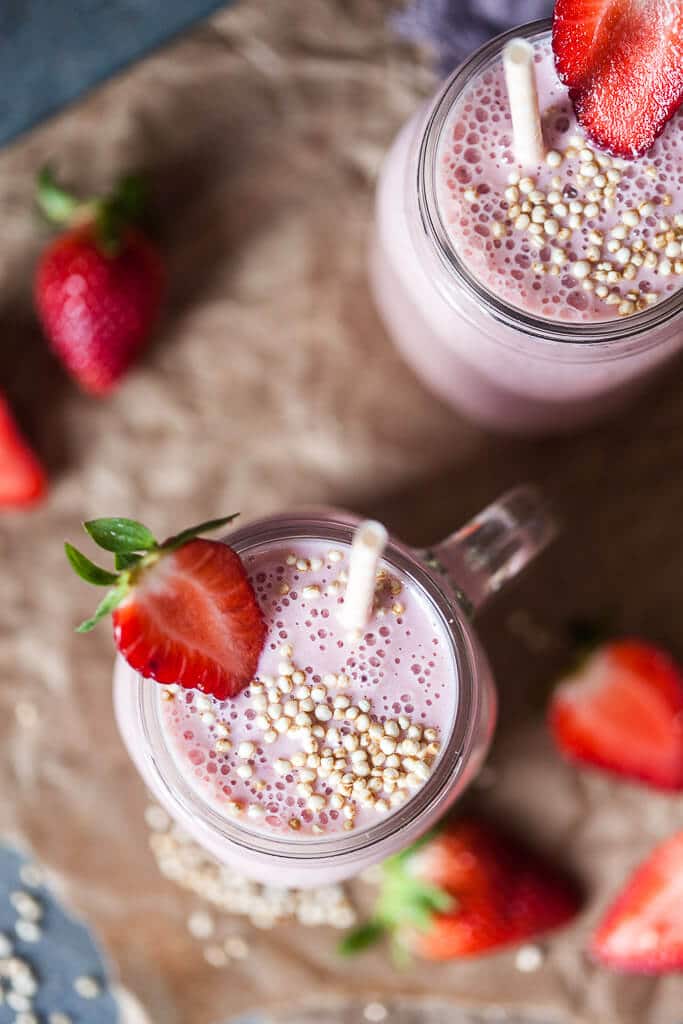 See more smoothie recipes here >
Like this recipe? Let us know in the comments below or on social media using #vibrantplate and tag us @vibrantplate.
You can connect with us on our Instagram and Facebook account or on Pinterest. Don't forget to sign up to our newsletter & stay up to date with our latest recipes 😉