Ah, Nutella. Who doesn't like it, really? No, really?
To celebrate the past Valentine's day (omg, it's been 3 weeks since!) I decided to make something easy and good. Something with chocolate, of course. Something, that does not require many ingredients as my fridge and pantry were kind of depleted.
I came across this easy 4-ingredient Nutella Cupcakes recipe by Oh Nuts! You can check the recipe on the website. All I had to do was translate the recipe in the metric system.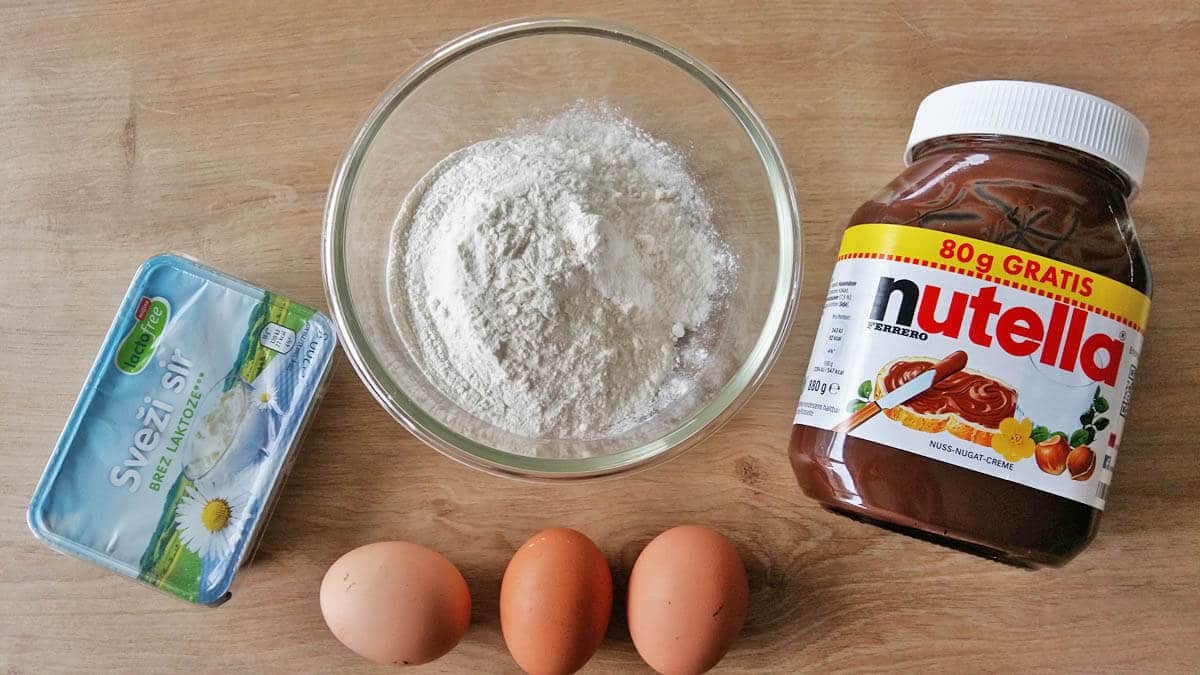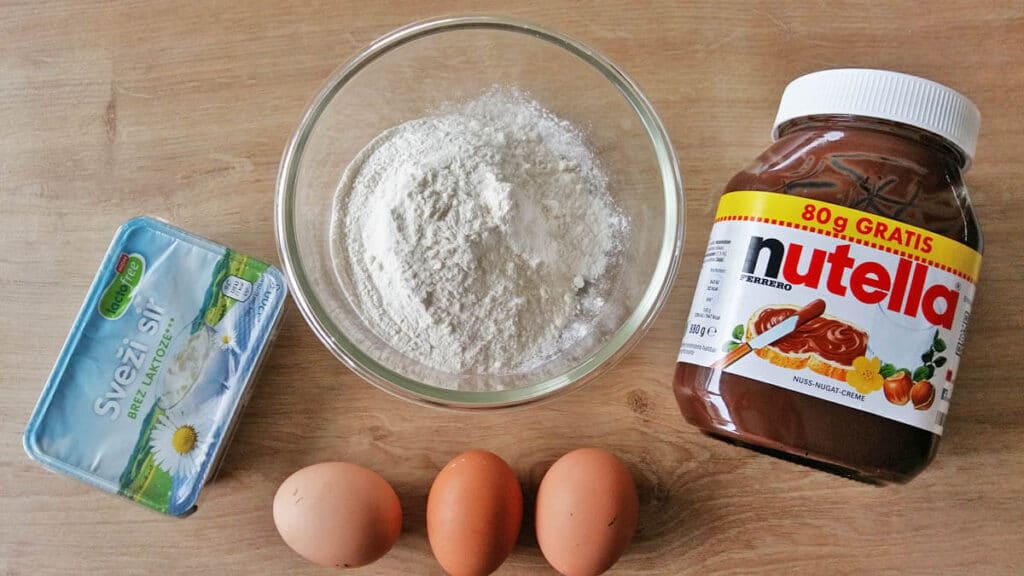 So to make these decadent and delicious cupcakes you will need:
Nutella, obviously. The recipe calls for 2 1/2 cups, which translates to about 590 ml. Mind you, that's a lot of Nutella, but you will be dividing it between the cupcake and the frosting. So if you don't like frosting, use only about 350 ml of Nutella.
3 eggs
1 cup flour (or 236 ml)
8 oz of cream cheese (or about 230 g). That's all frosting, so you can also skip it.
If you opt for frosting, consider some kind of topping. The recipe calls for Gold metallic hearts. I did not have that in stock nor was I willing to run about town looking for them (as if), but I did have pistachio nuts and I am nothing if not resourceful.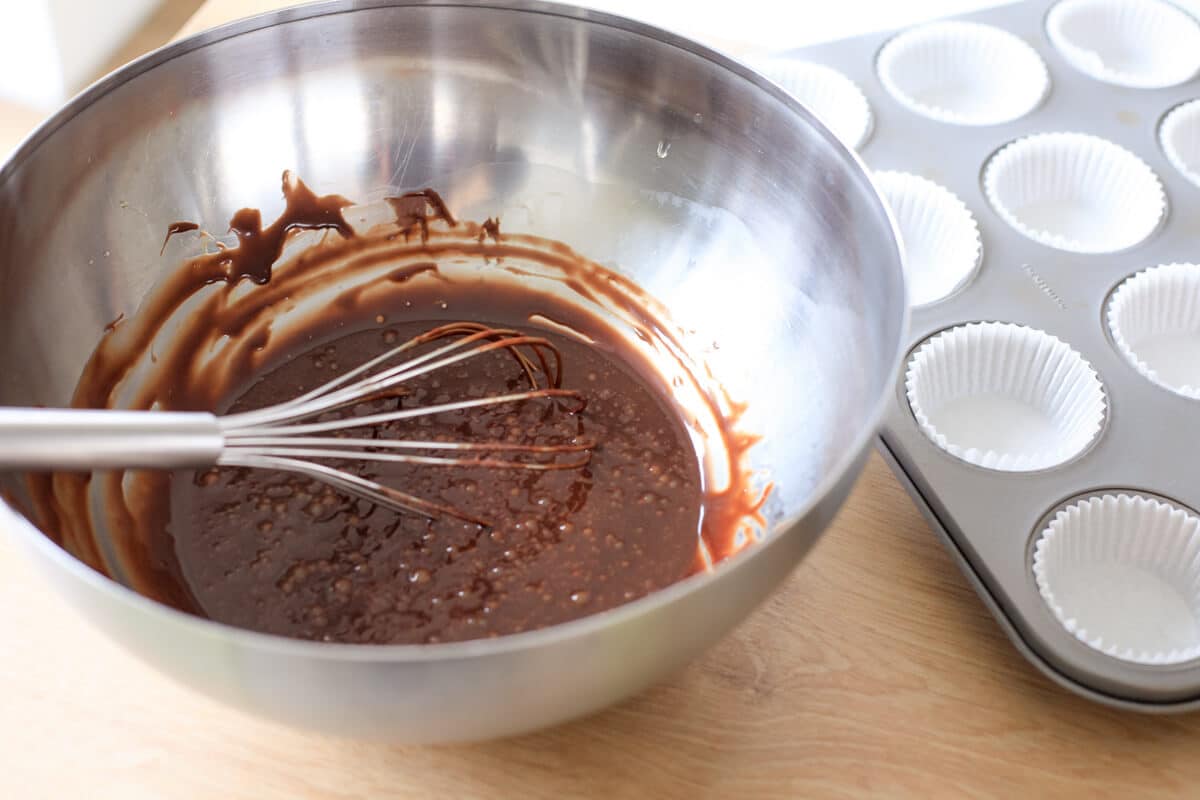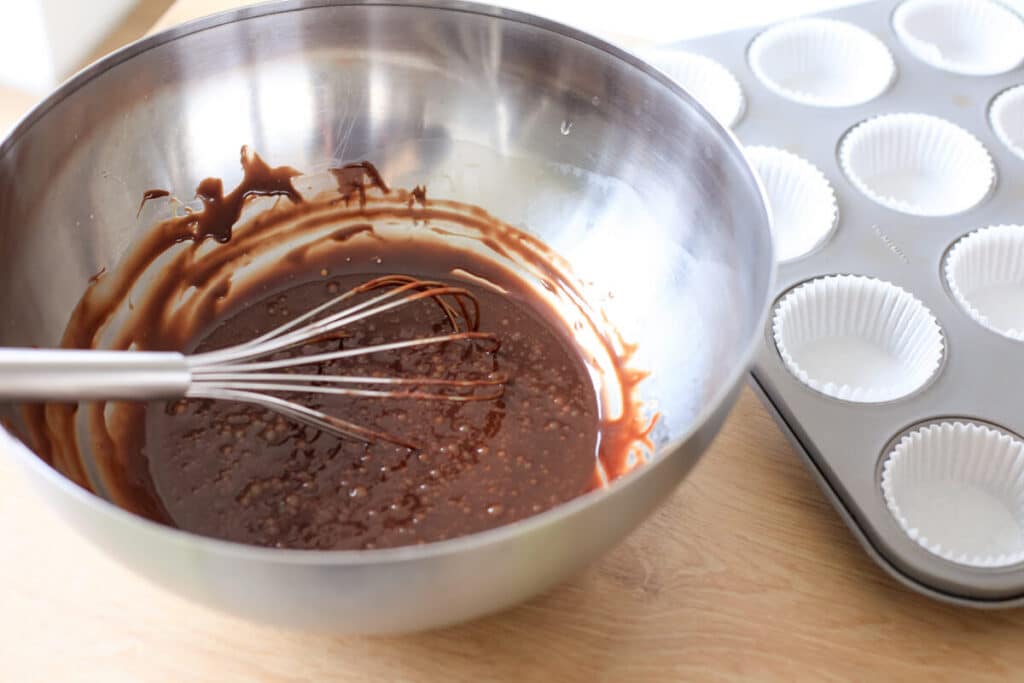 To make the cupcakes please follow the recipe in the link above. Basically, combine eggs, Nutella and flour into a deliciously fragrant mixture. Avoid licking the bowl. Concentrate hard and pour the mixture into your cupcake pan.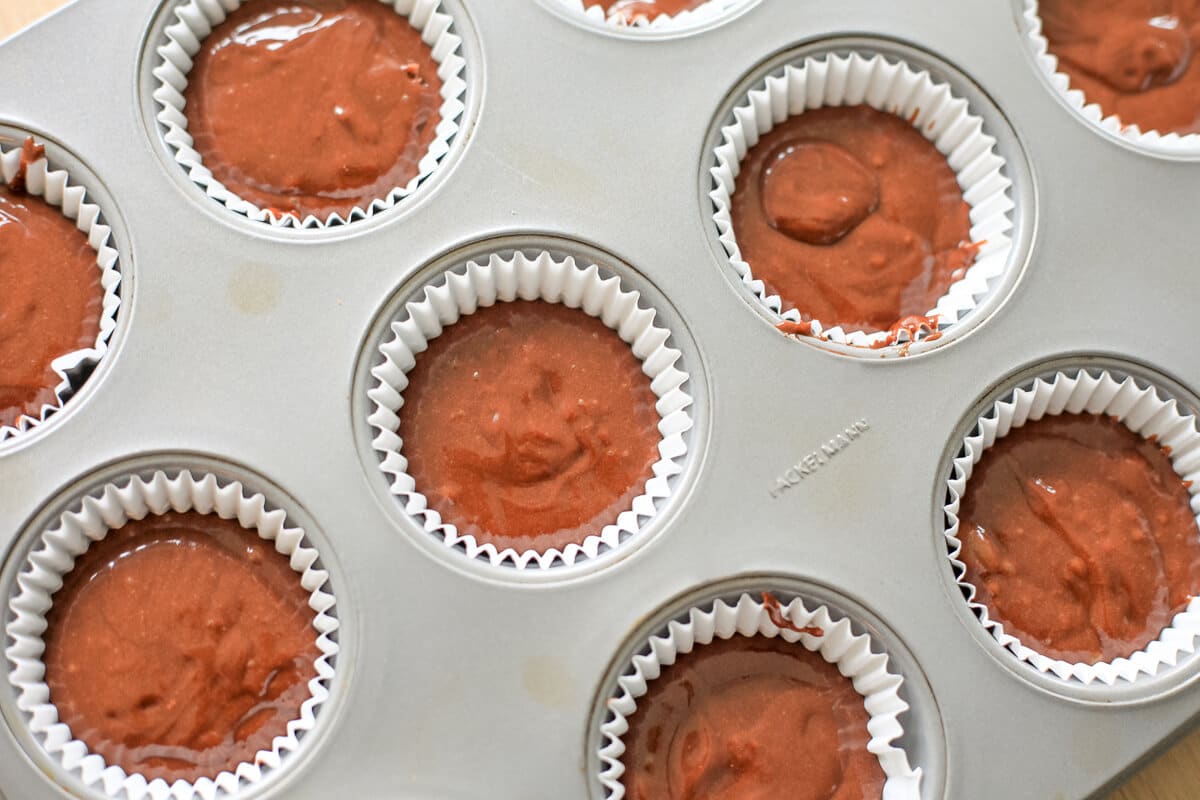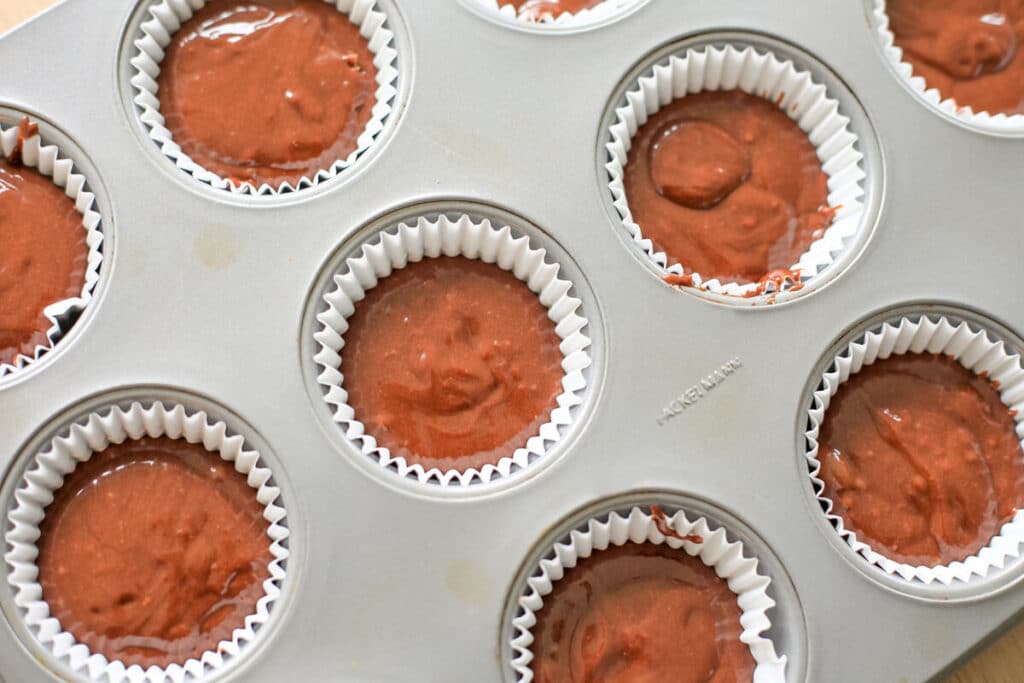 Bake. Stuff cupcakes into mouth. Repeat. Just kidding, we still need to make the frosting. Or, if you are not a fan of frosting, just serve with a sprinkle of powdered sugar in the shape of a heart. It's for your Valentine, right?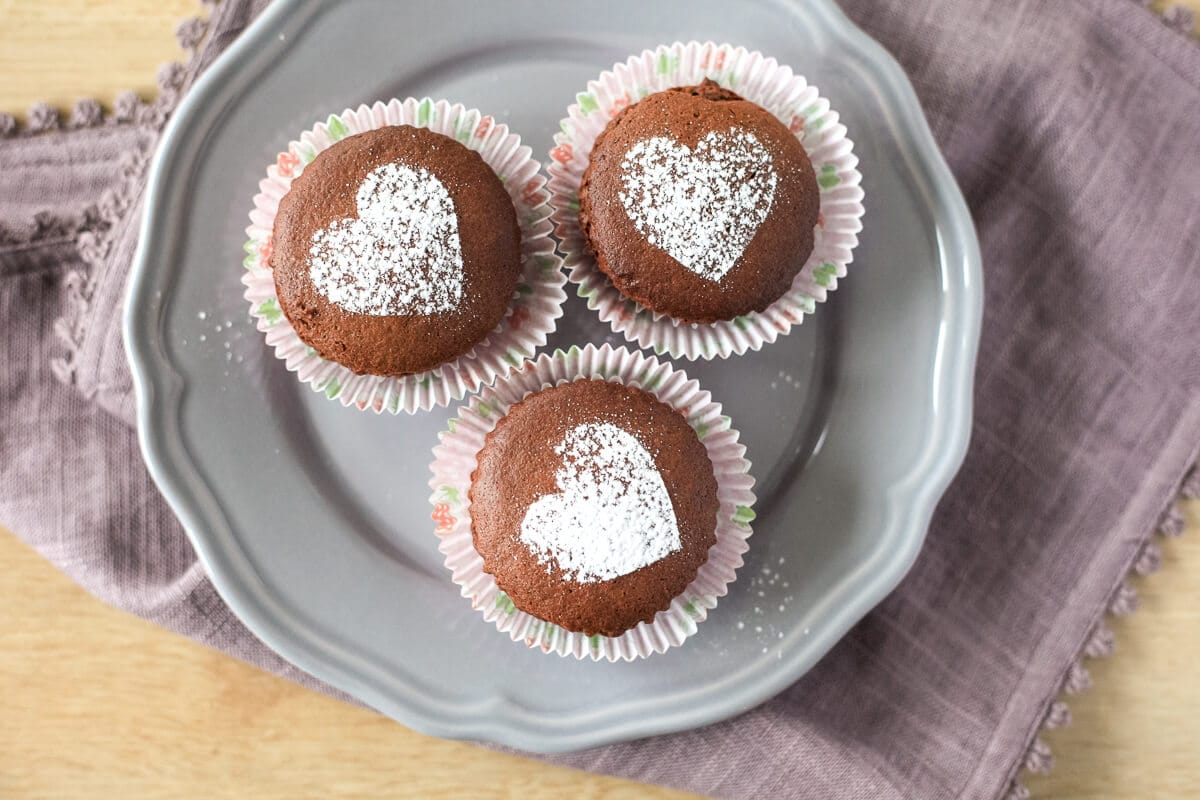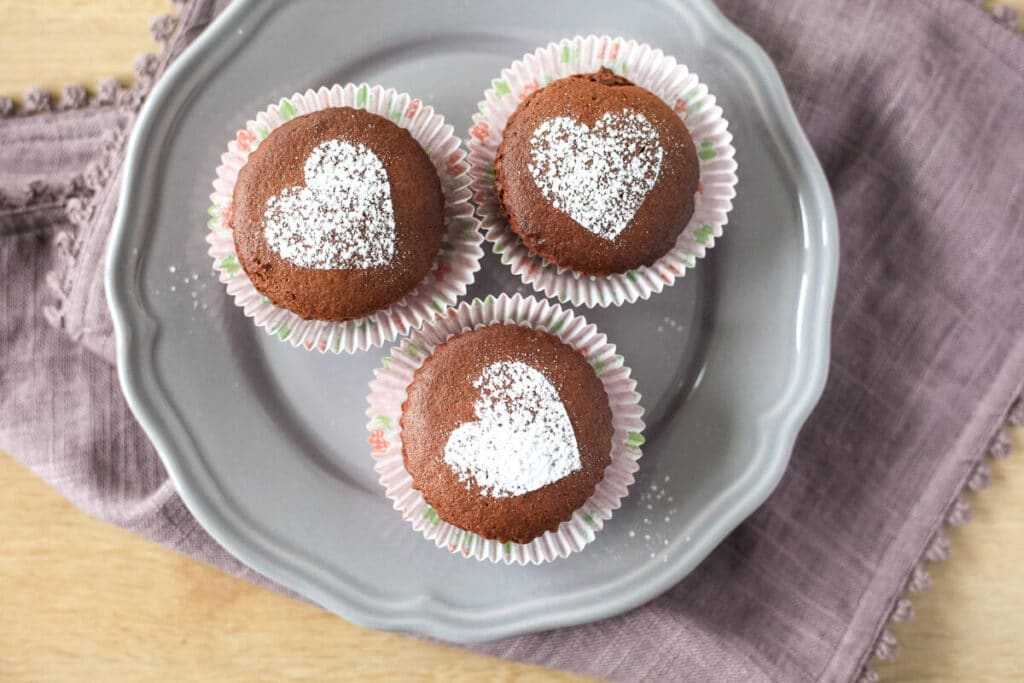 So to make the frosting combine the remaining Nutella with your cream cheese. Here picture me raising an eyebrow VERY high. Cream cheese and Nutella? Is that similar to that Milka flavoured Philadelphia cheese?
I started small, the cynical me, and only made enough frosting for about 3 cupcakes. I frosted. I sprinkled with chopped pistachio nuts.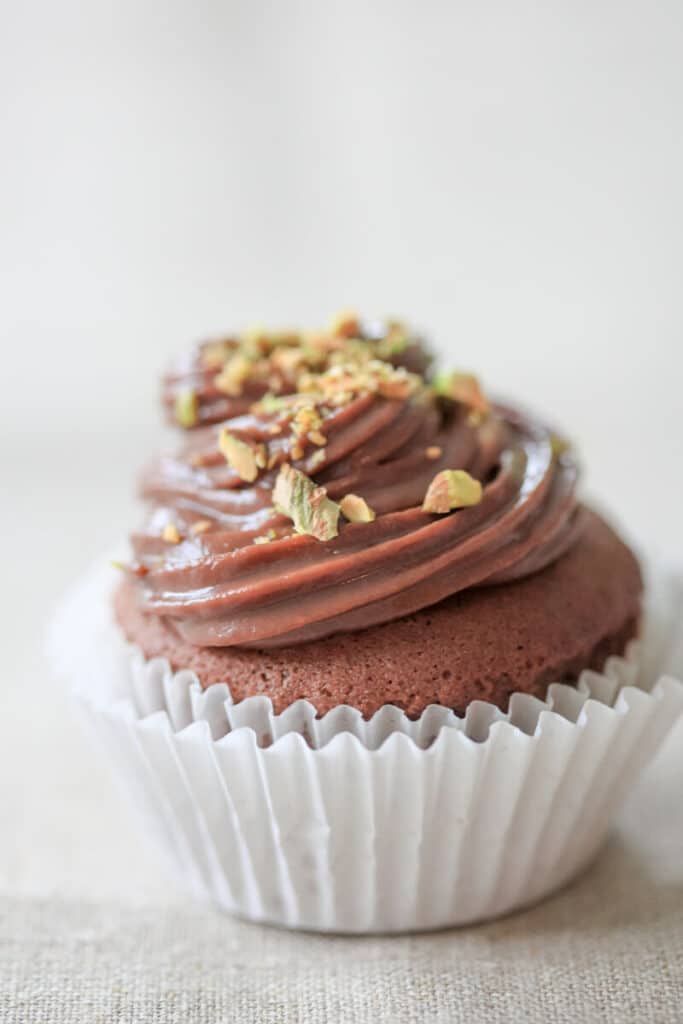 So now, I get it – the cream cheese and Nutella combination. Boy, do I get it. But mind you, it may not be for everyone. Mitja did not like it. But me? I LOVED it.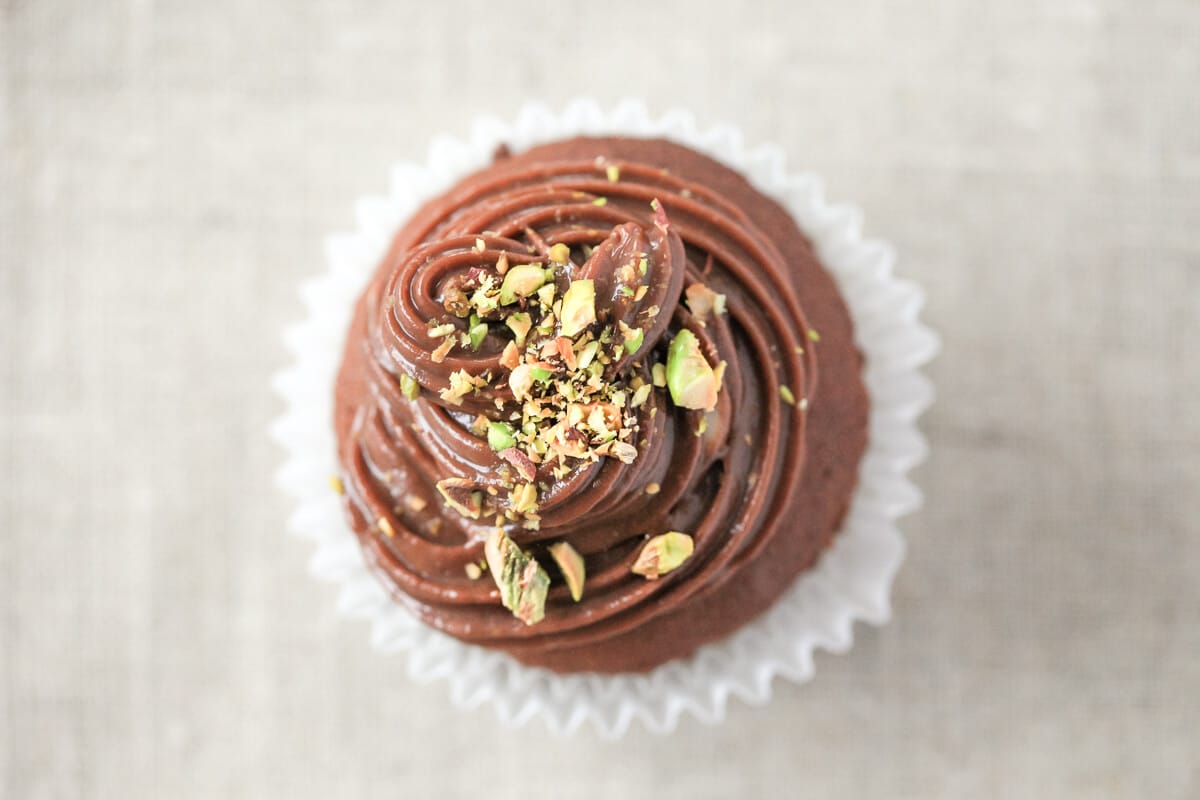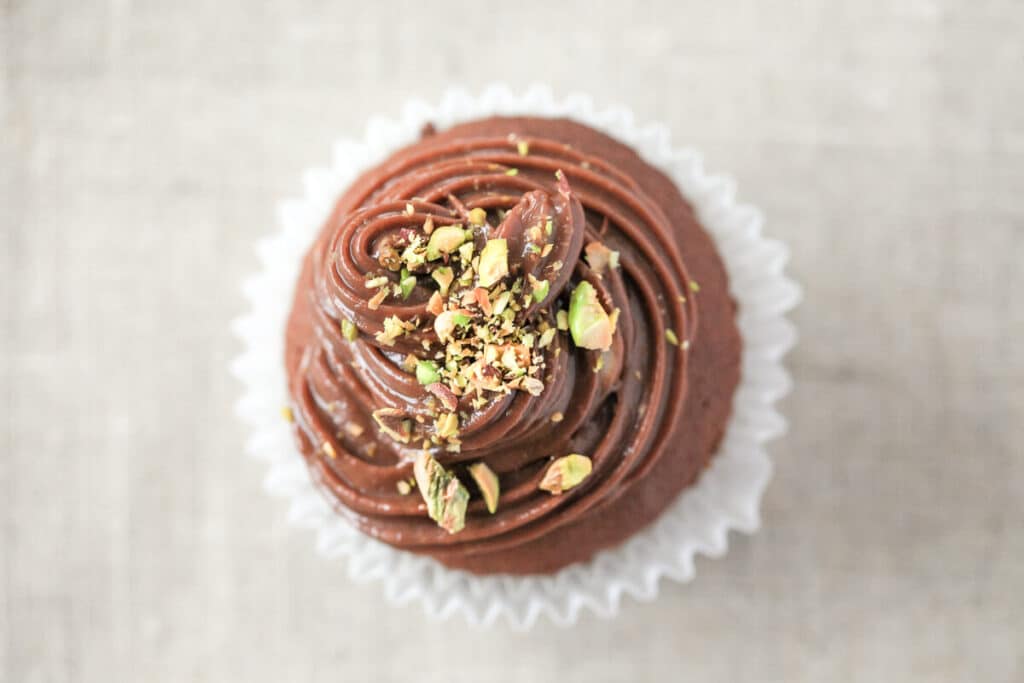 Fair warning, these cupcakes may cause diabetes. Consume & enjoy at your own risk. I am off making another batch 🙂
Did you make this dish? Please, let us know in the comments or on Instagram using #vibrantplate. Thanks!