Get in the Christmas mood by baking these amazing Egg-Free Almond Sugar Cookies!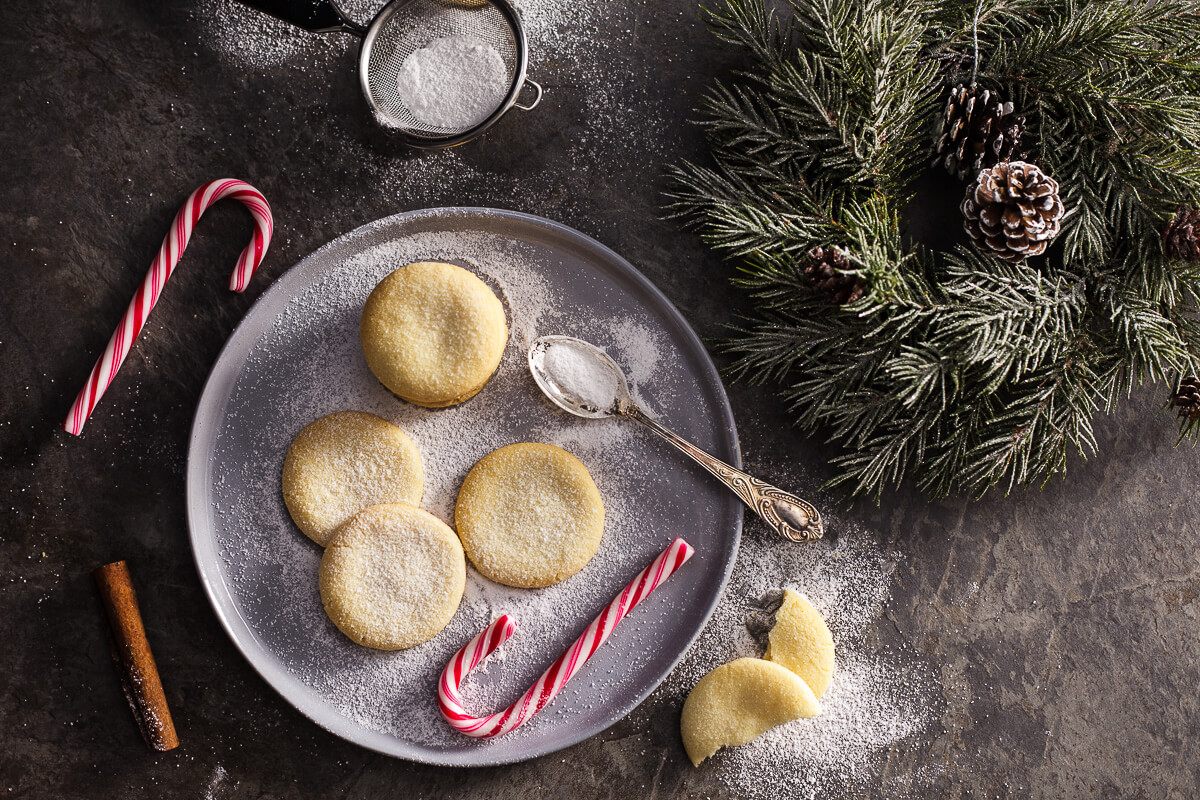 Can you believe Christmas is just a few days away? I have to admit, I am not feeling the holidays mood yet, although we are doing plenty of Christmas activities – our Christmas tree is up and blinking, there is Christmas music playing in the background, we have our winter coats and mittens, and we even got to the cookie baking already.
Baking cookies is not high on my priority list usually, as we are not very sweet of tooth. Cookies to me seem time-consuming, with all the mixing, chilling, cutting, baking and decorating… But, we put on our holiday cheers, made some mulled wine and baked these amazing Almond Sugar Cookies that are a pure delight… and the best part? No chilling required! So you can just make the dough and stick them into the oven. Which is just the way I like my cookies.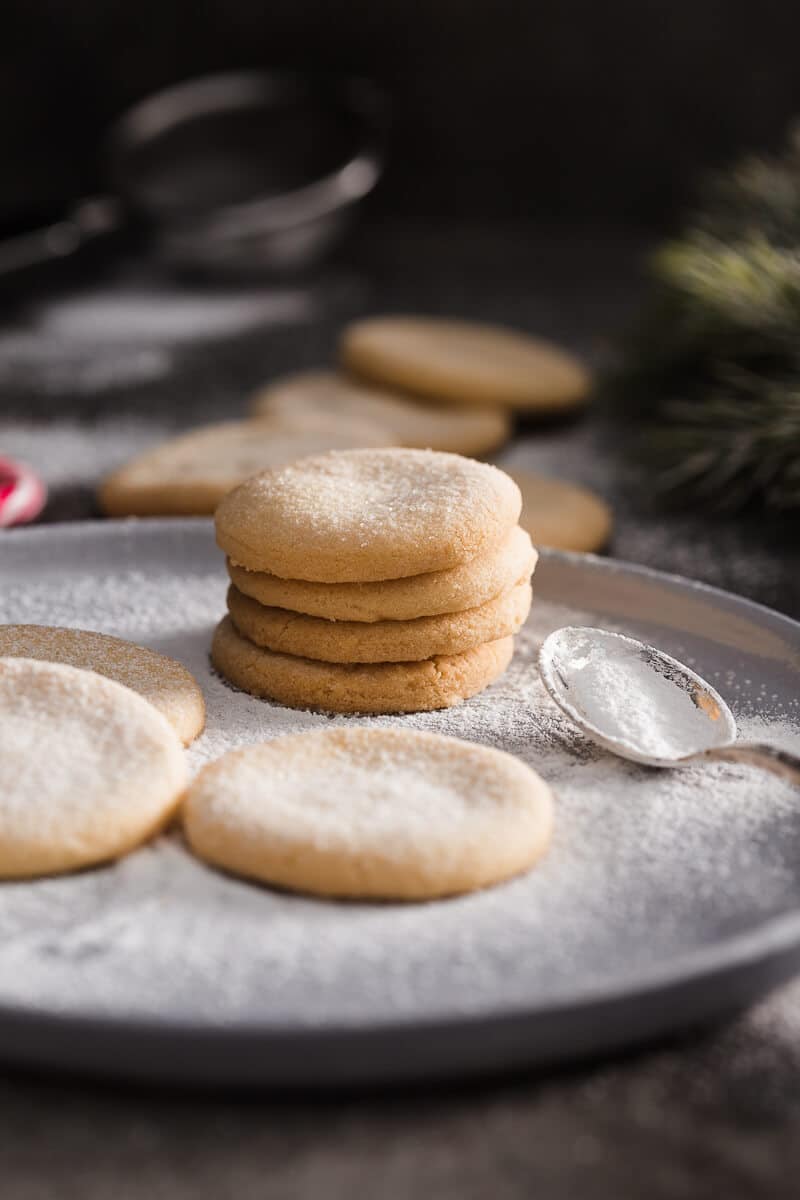 Now, these almond sugar cookies are neither really healthy nor a clean food, but sometimes, as it is at Christmas, you have to feed your soul and indulge a little. And if you are going to eat cookies, then by all means, go for the homemade ones over store-bought, as this way you can control your ingredients.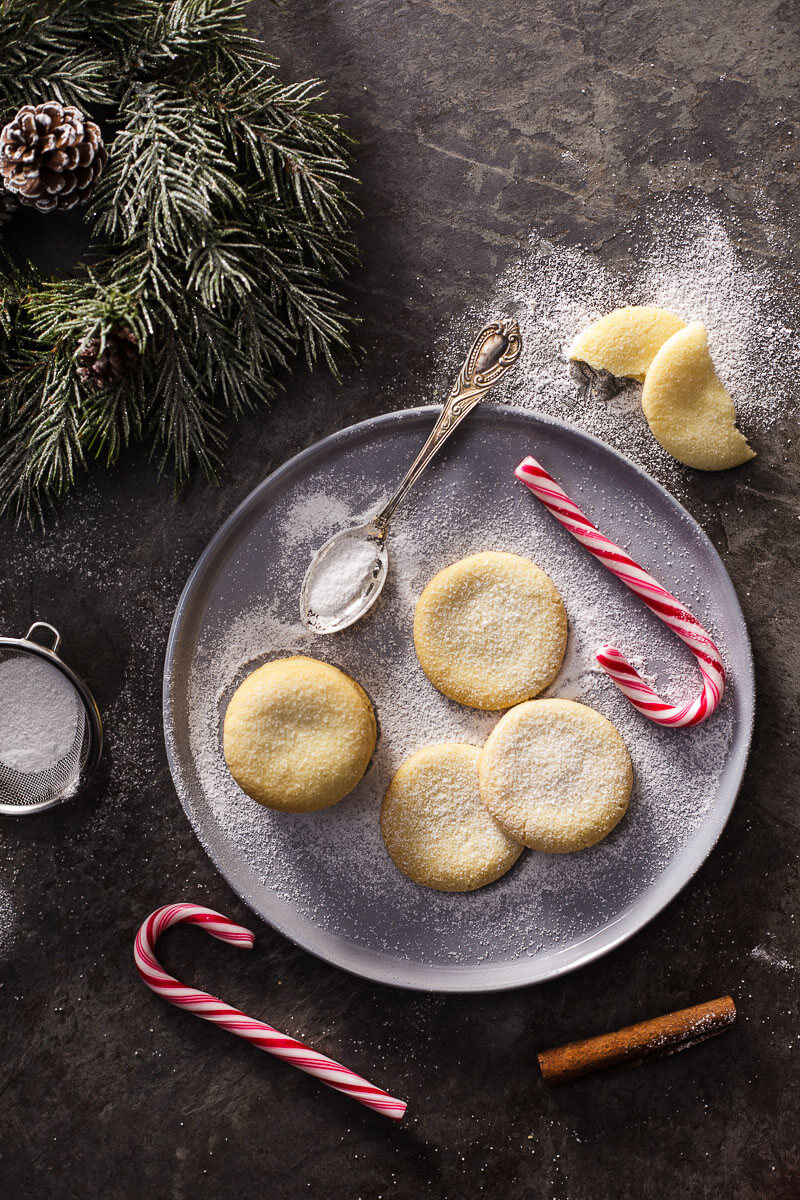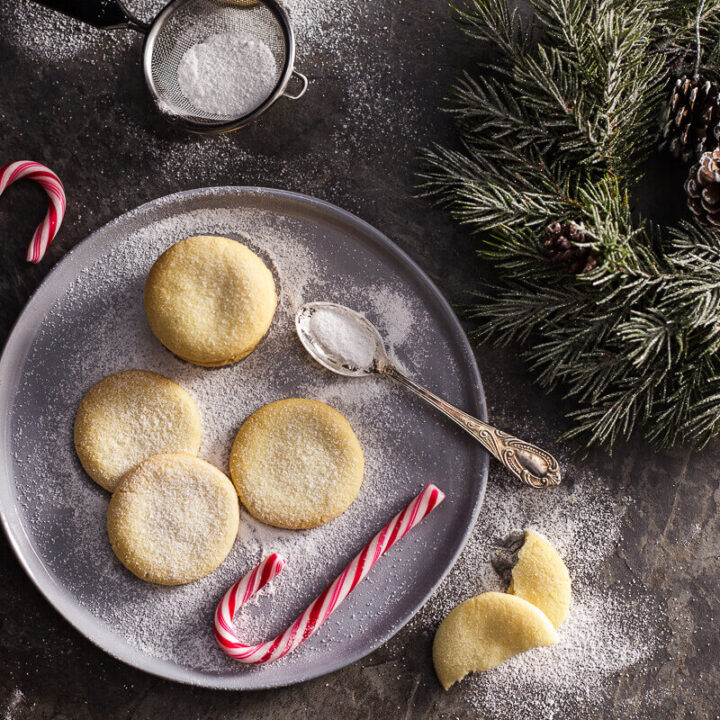 Almond Sugar Cookies
Try these amazing Egg-Free Almond Sugar Cookies! Just a couple of ingredients, but tons of flavour. Perfect for Christmas!
Ingredients
75 g ground almonds
170 g all-purpose flour
260 g powdered sugar
pinch of salt
170 g butter (room-temperature)
0.5 ts vanilla essence
50 g powder sugar to dust
Instructions
Set the oven to 160°C / 320°F.
Put ground almonds, flour, powdered sugar and a pinch of salt in a large bowl. Mix the ingredients and add vanilla essence.
Cut room-temperature butter into small chunks and add to the flour mix. Use your hands to incorporate the butter into the flour and knead until you get a smooth and shiny dough.
Dust your counter top or board with flour and roll out the dough about 2 cm thick. Cut out cookie shapes to your liking. I used a small shot glass for smallish round cookies.
Line your baking tray with baking paper and place cookies on top. Make sure you leave gaps between cookies of about 2 cm.
Bake cookies for about 10 minutes, until they turn golden brown. Remove from oven and set on a cooling rack to cool. Before serving you can dust with powder sugar for decoration.
Nutrition Information:
Amount Per Serving:
Calories:

580.48
Total Fat:

29.5g
Saturated Fat:

15.07g
Sodium:

53.24mg
Carbohydrates:

75.94g
Fiber:

2.33g
Sugar:

51.38g
Protein:

5.81g
You can replace almonds with other nuts, such as walnuts, pecans or peanuts, and even add spices to your liking for a twist (cinnamon, ginger).
Like this recipe? Let us know in the comments below or on social media using #vibrantplate and tag us @vibrantplate.
You can follow us on our Instagram and Facebook account or on Pinterest.