Let's start the new year with a healthy Orange & Blueberry ImmunoBoost Smoothie packed with vitamins! 🙂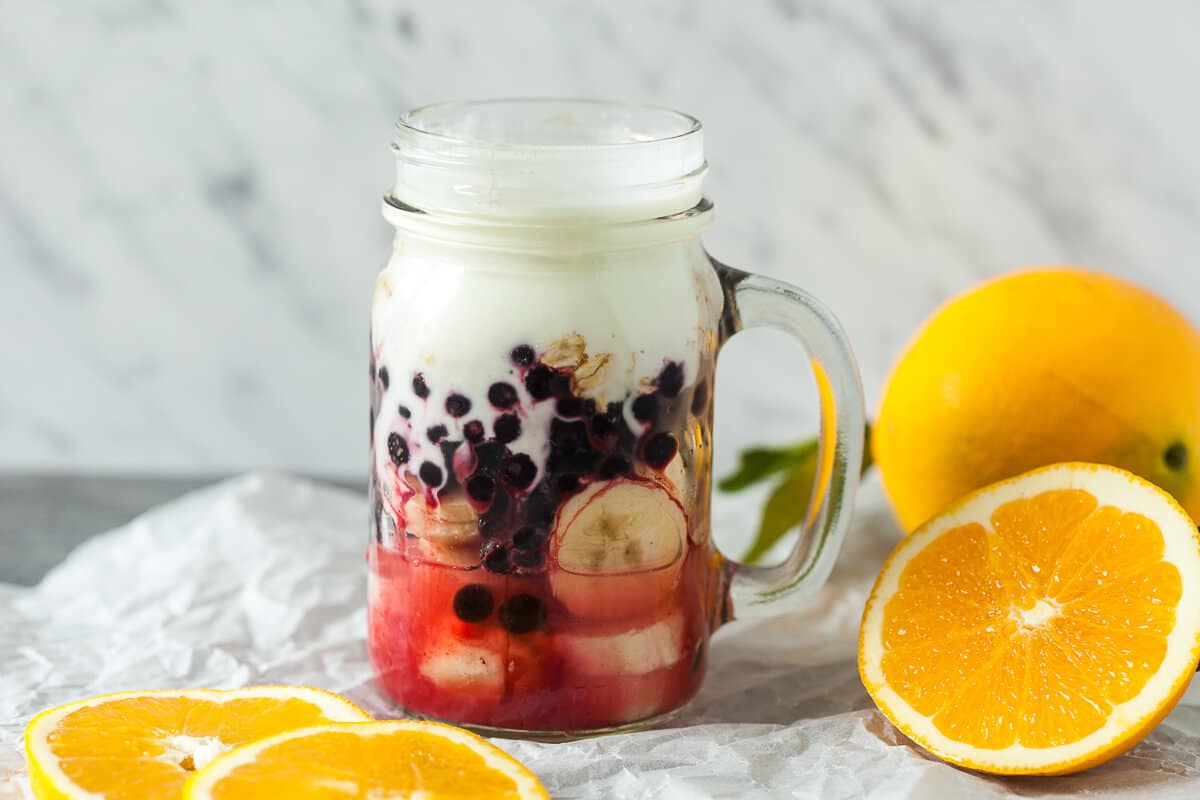 Did you know oranges are a great source of Vitamin C? Oranges provide as much vitamin C as lemons, plus they are delicious and currently in season 🙂
We like to get our oranges (and lemons) from an unconventional source – a small truck stopped at the side of the road that brings fresh & seasonal Sicilian produce. I tell you, that produce is one of the best, like ever. Oranges, clementines, and lemons with fresh tree leaves still attached. Thick juicy skin packed full with aromatic oil that sticks to your fingers when you peel the fruit… The only downside is that this truck is not local to where we live, but I only get to buy there when I visit my family.
As we have been battling with a severe cold the past days, this Orange & Blueberry ImmunoBoost Smoothie is just what we need to put as back onto our feet.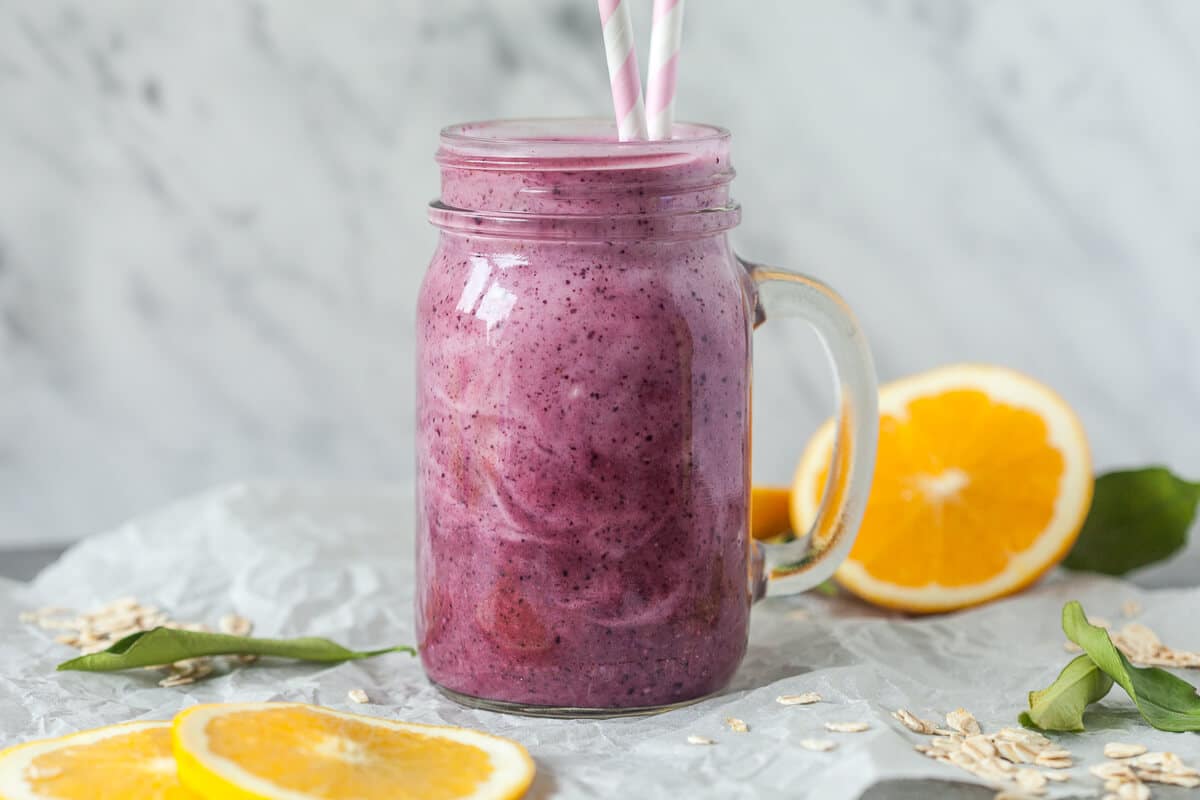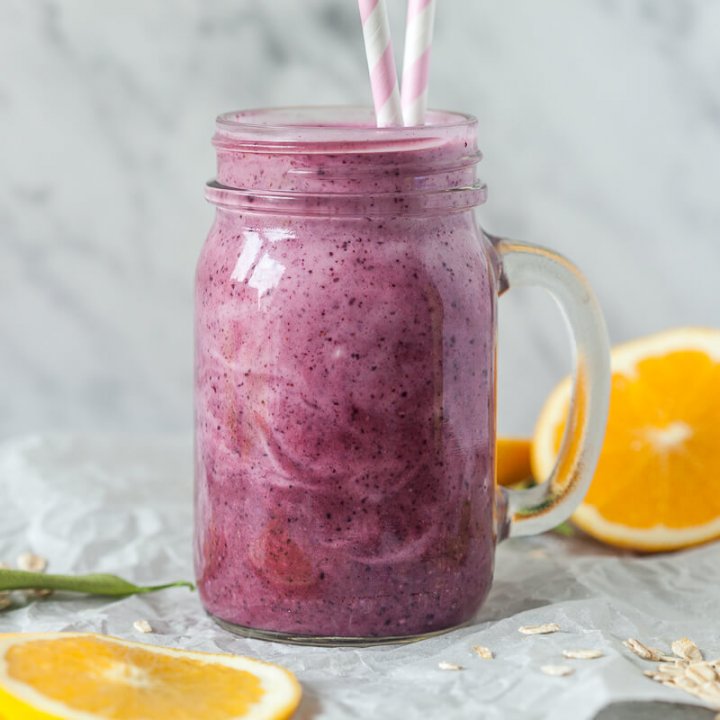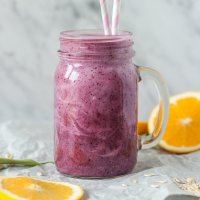 Orange & Blueberry ImmunoBoost Smoothie
Orange & Blueberry ImmunoBoost Smoothie is packed with vitamins for a healthy winter. Get your vitamins in just 5 minutes!
Ingredients
2 bananas
1 cup blueberries, fresh or frozen
2 oranges, juice
1 cup yogurt
2 tbs rolled oats
water as needed
Instructions
Peel banana and cut into large chunks. Squeeze juice from oranges.
Put ingredients in blender and blend until smooth. Depending how thick your like your smoothie, add more water or orange juice and blend again. Serve.
Nutrition Information:
Amount Per Serving:
Calories:

300
Total Fat:

5.11g
Saturated Fat:

2.79g
Sodium:

58.4mg
Carbohydrates:

61.66g
Fiber:

8.4g
Sugar:

39.55g
Protein:

7.98g
Like this recipe? Let us know in the comments below or on social media using #vibrantplate and tag us @vibrantplate.
You can follow us on our Instagram and Facebook account or on Pinterest. Stay up to date with our latest recipes and subscribe to our newsletter 🙂