Relax with a cup of coffee and a lovely, energy-boosting Frozen Berry Smoothie.
I love early spring when the days are getting longer and you wake up in the morning and it is not dark outside. The warmer and brighter days bring the promise of better times ahead, of lighter sweaters and of working in the garden. I love watching nature waking up, spring is my favorite season.
But, alas, the lack of fresh produce still reminds us of the reality.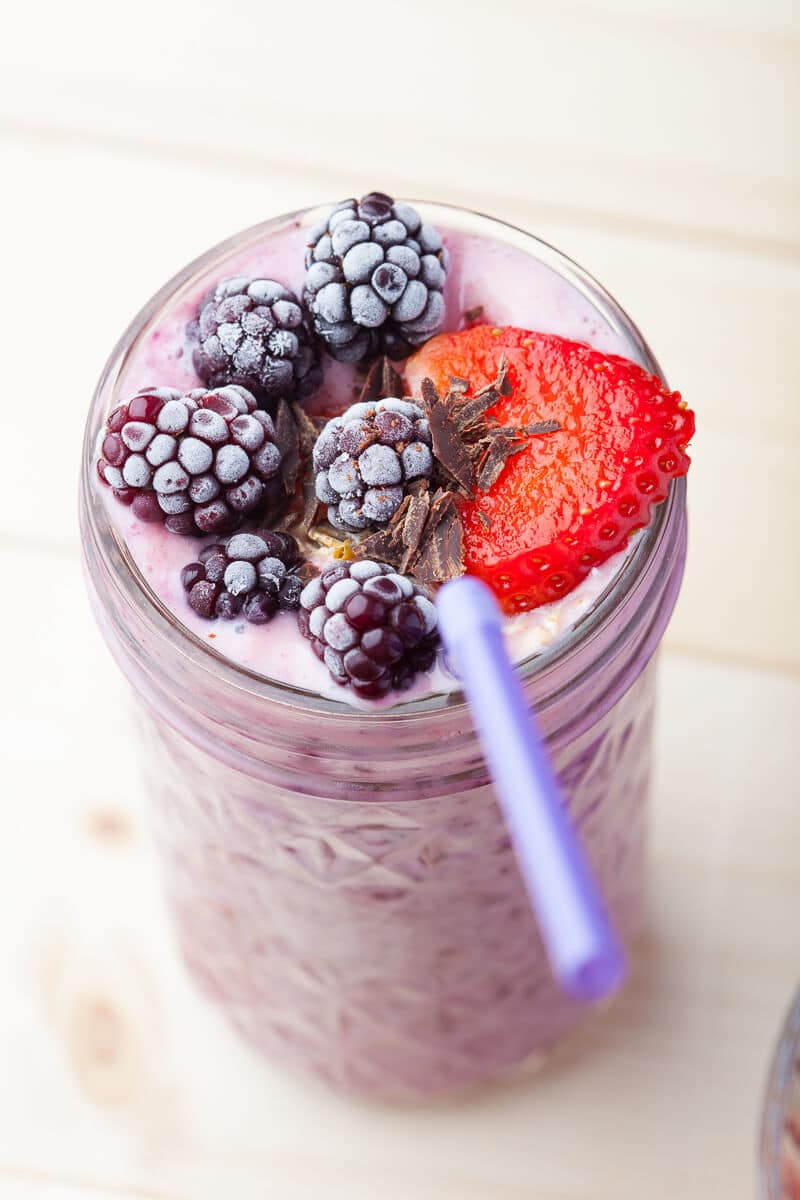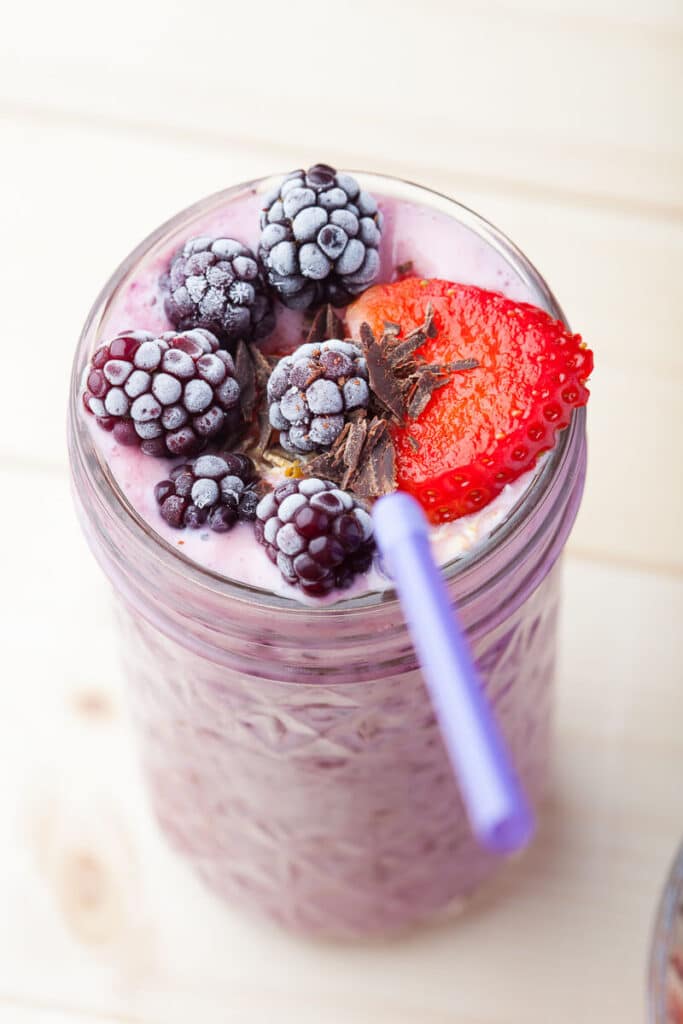 As I mentioned before, keeping a stash of frozen produce in your freezer is a life saver. It is very handy and the produce quality is way better than off-season imported produce from overseas. The produce that gets frozen is picked when ripe and at its top nutrient peak. Freezing is also a very good preserving method as the nutrient loss is relatively low.
So in times when fresh produce is scarce, I highly recommend frozen. Like frozen berries for smoothies or oatmeal toppings.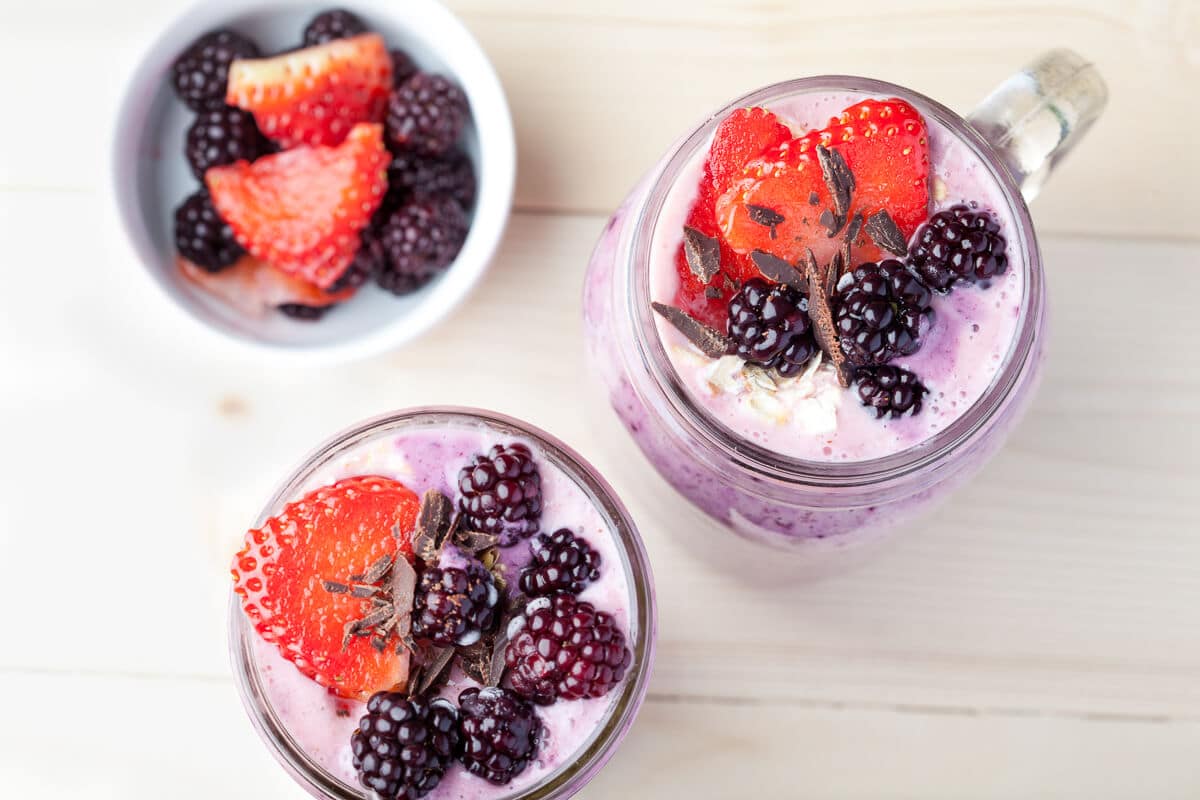 For this recipe, I bought fresh strawberries and frozen forest blueberries. I usually have forest blueberries on hand that we pick up ourselves during the season, but last year we were not able to, so I rely on store-bought. The blackberries, though, were picked by myself in my mother's garden in summer and are kept in the freezer.
Talking about it, I can't wait for another berry season!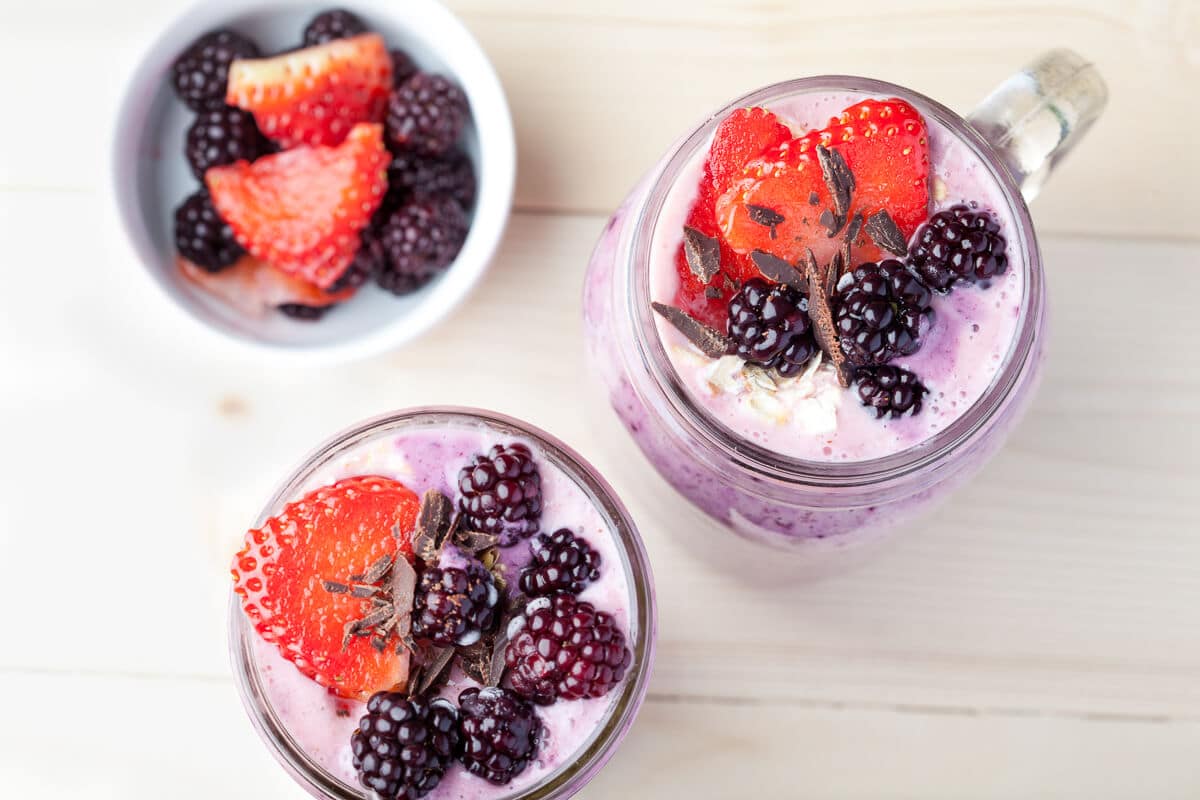 Frozen Berry Smoothie
Relax with a cup of coffee and a lovely, energy-boosting Frozen Berry Smoothie.
Ingredients
2 bananas
1 cup strawberries
1/2 cup frozen blueberries
180 ml yogurt
a handful of frozen blackberries
chopped dark chocolate for topping
Instructions
In a blender, put 1 banana, frozen blueberries, half the yogurt and water as needed, then blend. Pour into your serving glass.
Wash the blender cup, then add the other banana, the strawberries, the rest of the yogurt and water as needed and blend. Pour over the blueberry mixture in your glass.
Top your smoothie with frozen blackberries, a few slices of strawberries and a dash of roughly chopped dark chocolate.
Nutrition Information:
Amount Per Serving:
Calories:

209.1
Total Fat:

3.81g
Saturated Fat:

2.11g
Sodium:

45.25mg
Carbohydrates:

42.83g
Fiber:

5.89g
Sugar:

26.33g
Protein:

5.4g
Like this recipe? Let us know in the comments below or on social media using #vibrantplate and tag us @vibrantplate.
You can connect with us on our Instagram and Facebook account or on Pinterest. Don't forget to sign up to our newsletter & stay up to date with our latest recipes 😉