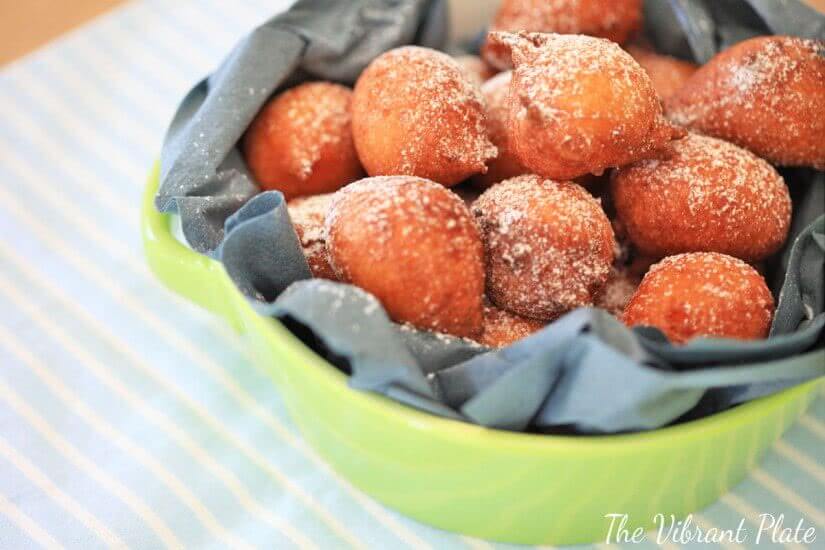 So Carnival time is officially over and, according to tradition, now comes a time of lent. In our country, Carnival is actually a big thing and one of the best practices is just stuffing your mouth with noms. The go-to pastry at this time are donuts filled with apricot jam, but they take a really long time (and experience) to make.
So when you're looking for an easy replacement, these yogurt fritters are the perfect alternative.
Yogurt Fritters
Ingredients
1 egg
180 g plain yogurt
1 ts rum
1 ts grated lemon peel
60 g powdered sugar
200 g flour
pinch of salt
1 ts baking powder
frying oil
powdered sugar for topping
Instructions
In a bowl beat the egg with yogurt, rum and grated lemon peel. Add powdered sugar and salt, sift the flour and baking powder and fold into the egg mixture gently. Combine to a smooth dough that feels fluffy. Leave dough to rest for 30 minutes.
In a large frying pan heat oil. You need to fry in a large quantity of oil, as the fritters need to float. If you want to test when the oil is hot enough, just put in a small chunk of dough. If it sinks, it's not hot enough yet, if it floats and generates bubbles, you're ready to fry.
Use a spoon to form the fritters. Just spoon some dough out of the bowl and place it into the hot oil. If the dough does not slide down, just use another spoon and scrape it off. The fritters will usually turn around in oil by themselves, but if they do not, just turn them when they are golden brown and fry on the other side. When done, remove the fritters out of the oil and place them on a paper towel to cool and dry the excess oil.
Repeat process until you run out of dough.
Sprinkle the fritters with powdered sugar while still warm and serve.
Text and images copyright Vibrantplate.com © All rights reserved.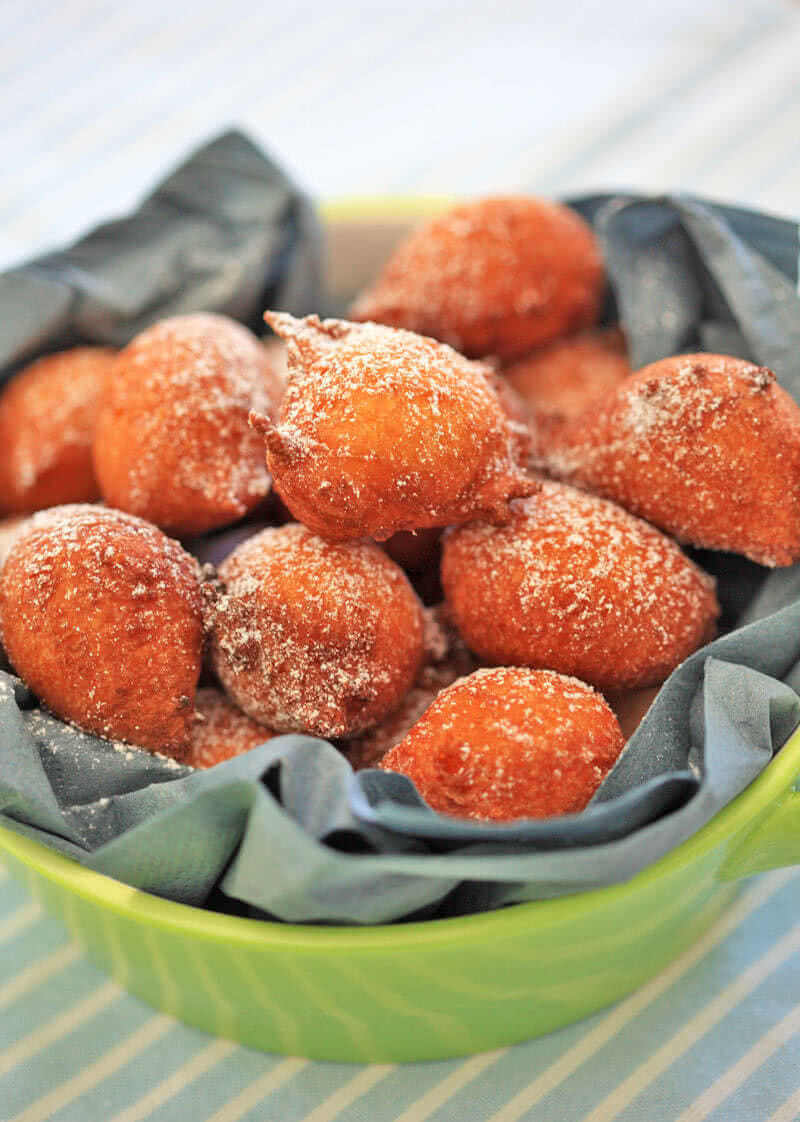 Enjoy responsibly!