This delicious and healthy Sugar-Free Apple & Crunchy Nuts Overnight Oatmeal is the perfect start to a busy day!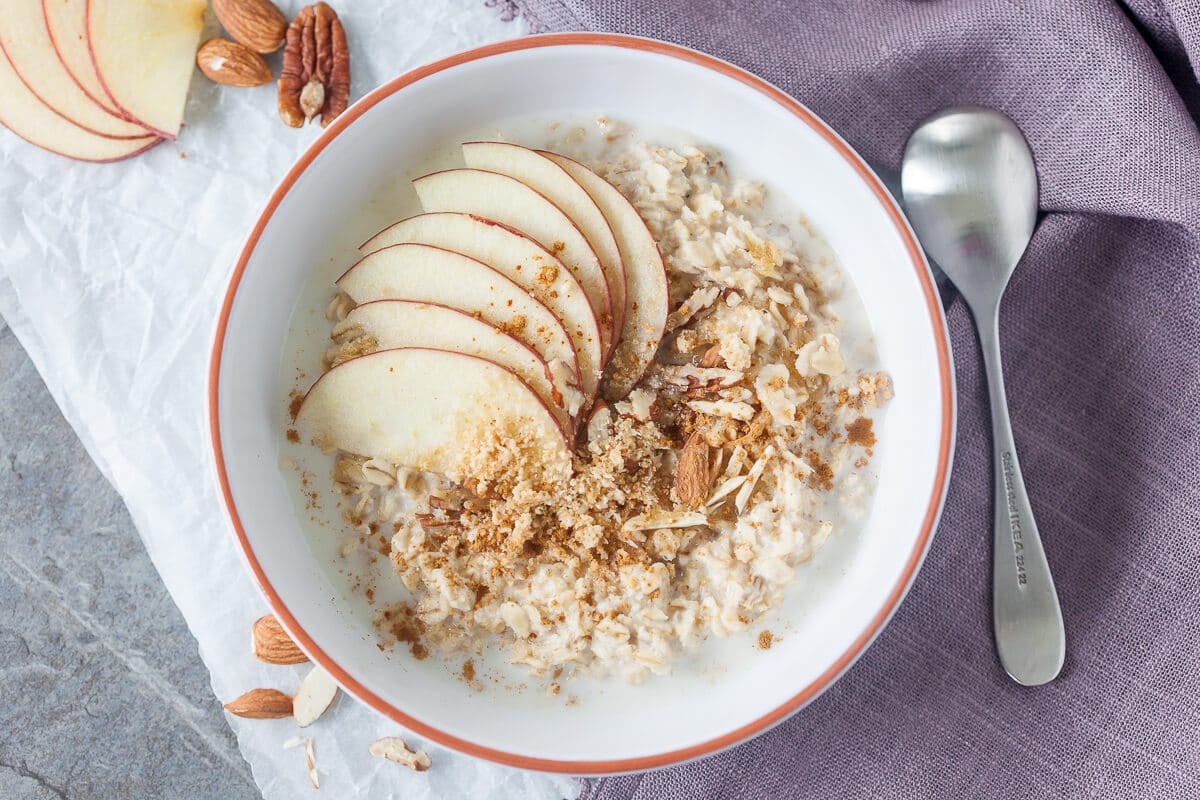 Oatmeal is my go-to breakfast that I enjoy at least once a week. It's really easy to make, just let the oats soak overnight in liquid (milk, non-dairy milk or other per choice), then in the morning I add toppings and my breakfast is ready. If you make it in a jar you can even take it with you to work 😉 Plus, did I mention it is really healthy? Oats are full of dietary fibre that aid to digestion, and minerals that are especially beneficial for nails & hair growth. Regular consumption of oatmeal can even lower blood cholesterol and thus reduce the risk of heart disease. So, plenty of reasons to love this humble grain.
This recipe has no added sugars, as the apple and cinnamon give this dish enough natural sweetness. If you like you can of course add extra sugar to the oatmeal, but we like it just as it is.
Sugar-Free Apple & Crunchy Nuts Overnight Oatmeal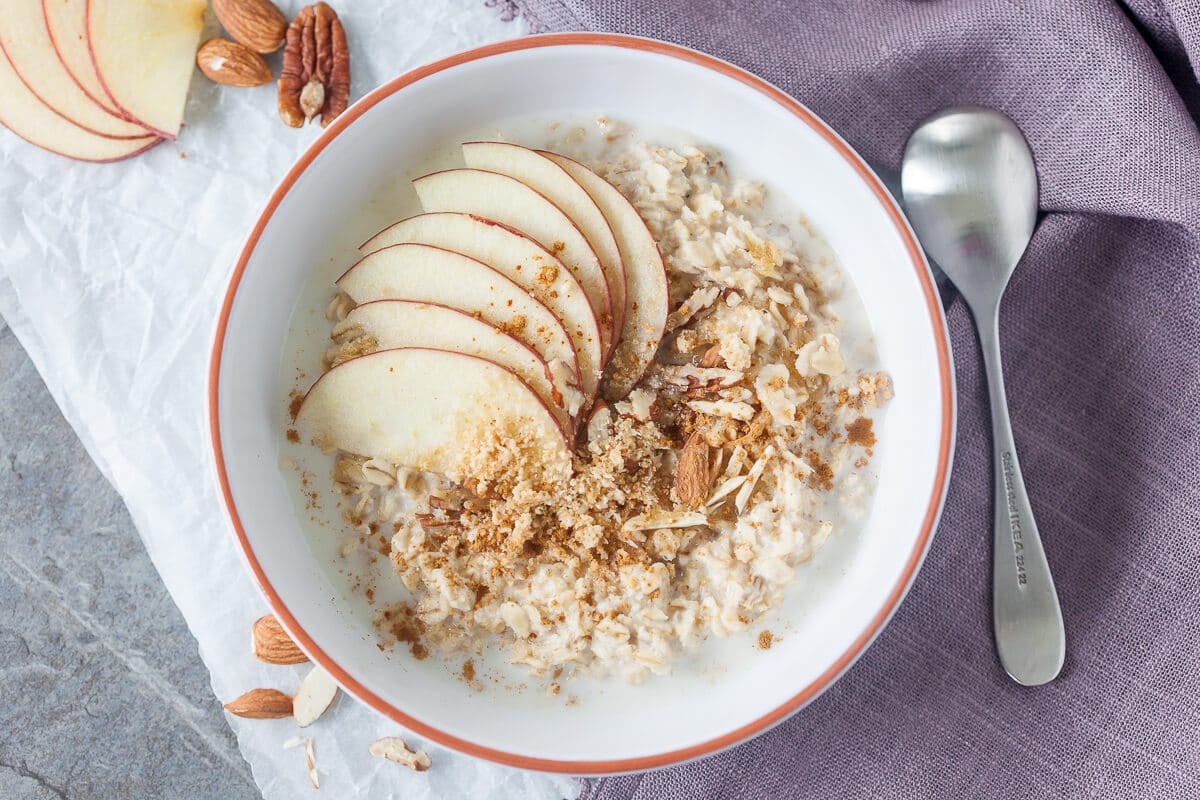 Ingredients
7 tbs rolled oats
200 milliliters non-dairy milk
1 apple
2 ts chopped almonds
2 ts chopped pecan nuts
cinnamon
Instructions
Pour non-dairy milk over oats, mix well and let it soak overnight in the fridge.
In the morning, take the soaked oats out of the fridge and into a bowl. If you like, you can warm it up on stove beforehand.
Wash and dry the apple. Grate half the apple in the oats, combine well, then slice the remaining half into thin slices and place on top of the oatmeal.
Add chopped almonds and pecan nuts and dust lightly with cinnamon. Serve.
Text and images copyright Vibrantplate.com (c) All rights reserved.
Like this recipe? Let us know in the comments below or on social media using #vibrantplate and tag us @vibrantplate.
You can follow us on our Instagram and Facebook account or on Pinterest.