Ok, let's get one thing off the plate. This sounds yummi. This looks tasty. But do not be deceived, this is VERY messy to make.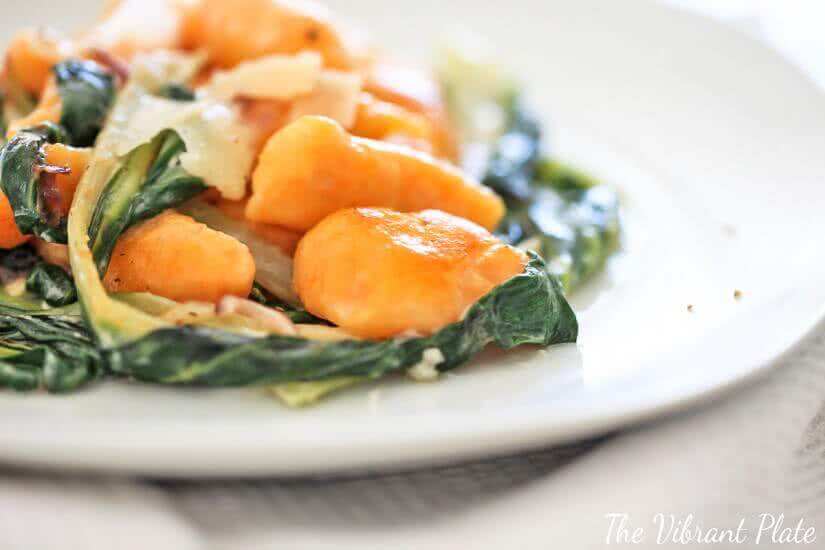 Back in Summer, I was given a butternut squash, that my mum has grown in her garden. This squash has been rolling around the house for several MONTHS because I was not sure what to do with it. Was it even butternut squash, really? Was this edible? Should I make a soup?
So this past weekend I finally decided to try my hand at making squash gnocchi. I know how to make gnocchi. I grew up making gnocchi. But let me tell you, this is something entirely different.
I was not so sure what to expect when I'd finally cut into the squash. Would it be rotten inside? Would it be dry?
No, my friends. I have never in my life seen such a moist 7-months old squash. Ever.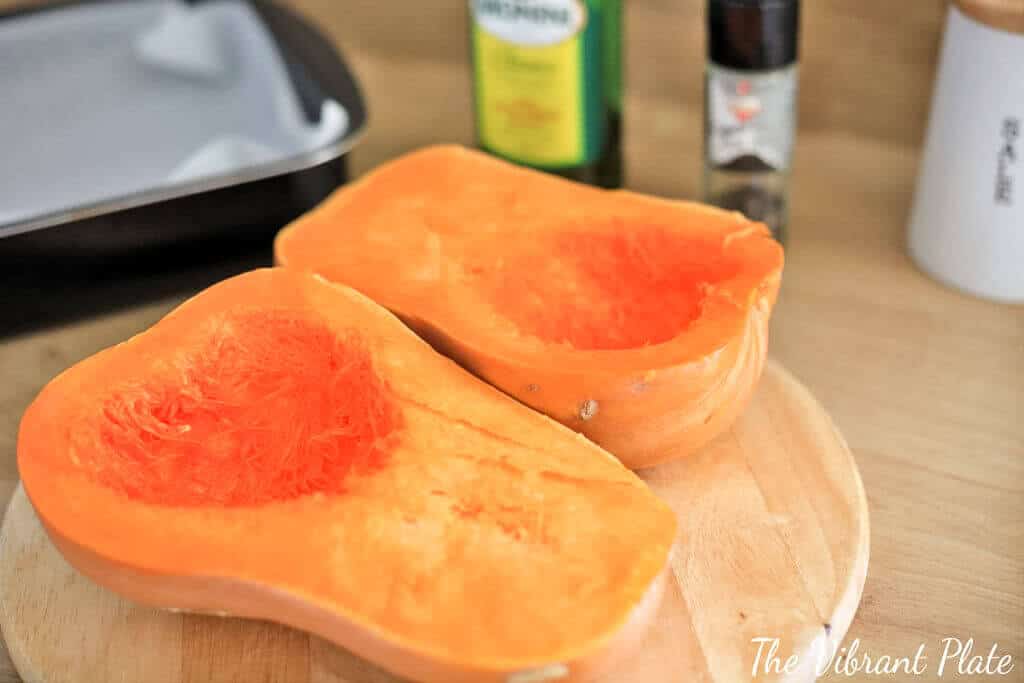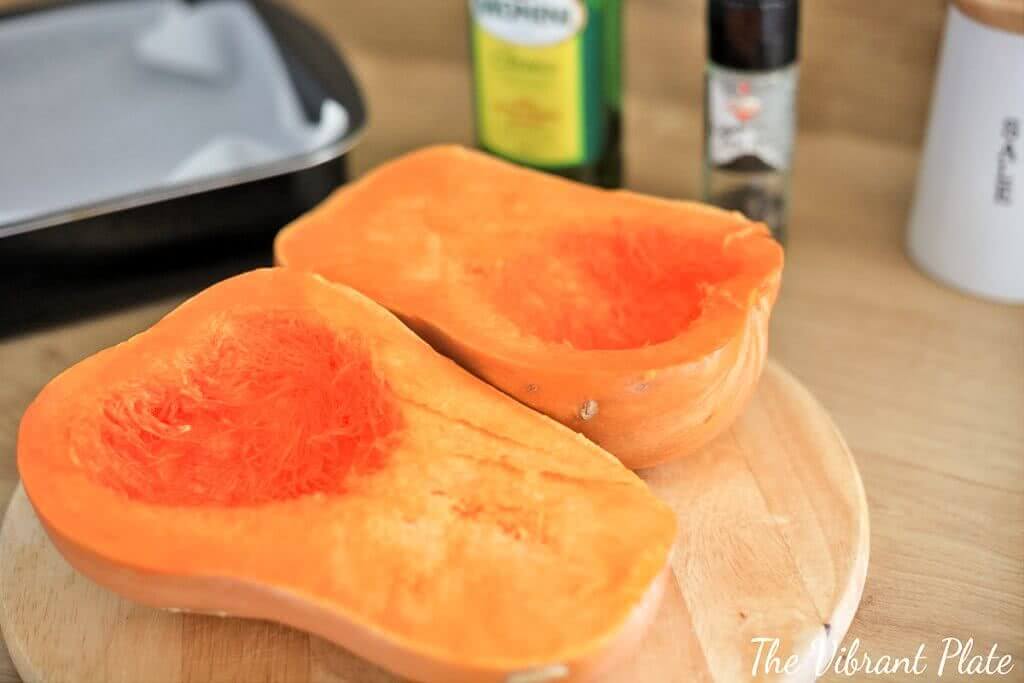 I put it peel down on a pan, seasoned lightly and placed in a preheated oven at about 180°C to bake for about half an hour. At the last minute, I decided to throw in there a couple of scrawny looking potatoes, in case the squash was indeed too moist.
The baked squash looked AMAZING. I scooped it out of the peel with a spoon and placed into a food processor to mix into a paste. At this point, I was already squeezing the excess water left and right. I also peeled the potatoes and mashed them. They turned up to be rather handy!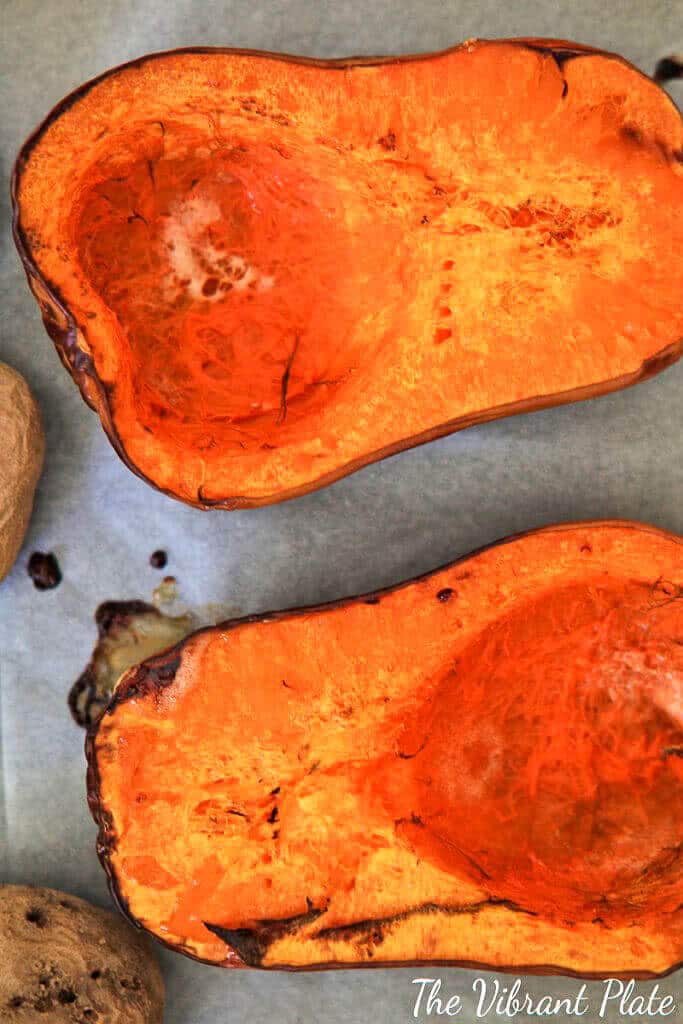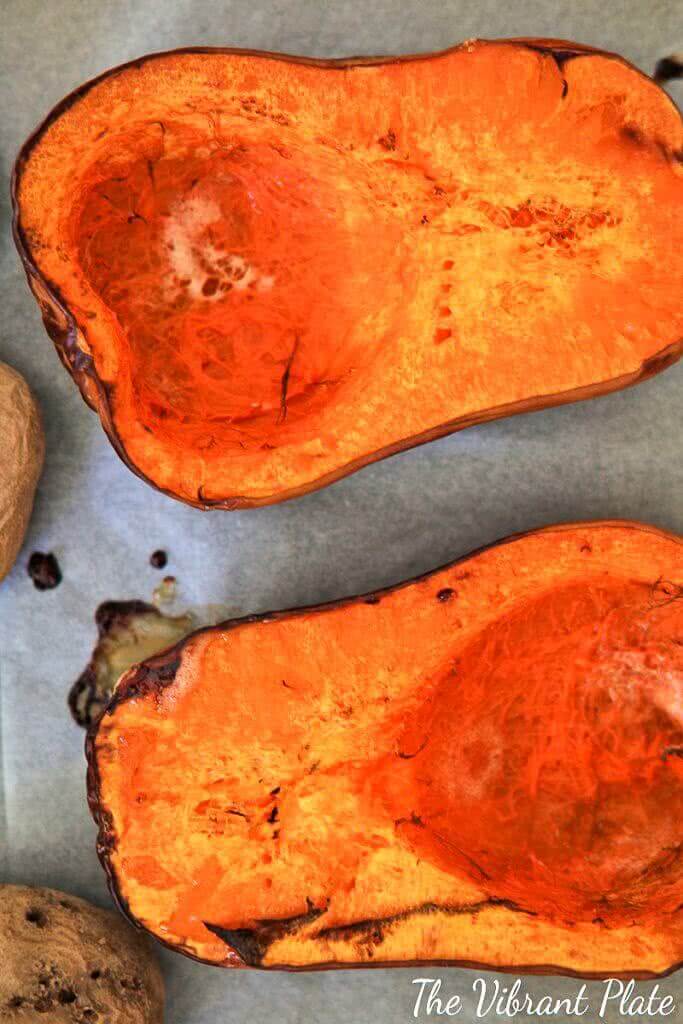 Now it was time to rest a bit before tackling the next – gnocchi making – part. I quickly assembled the sauce ingredients. Mainly butter, but also some cream, parmesan, seasoning, red onions and swiss chard.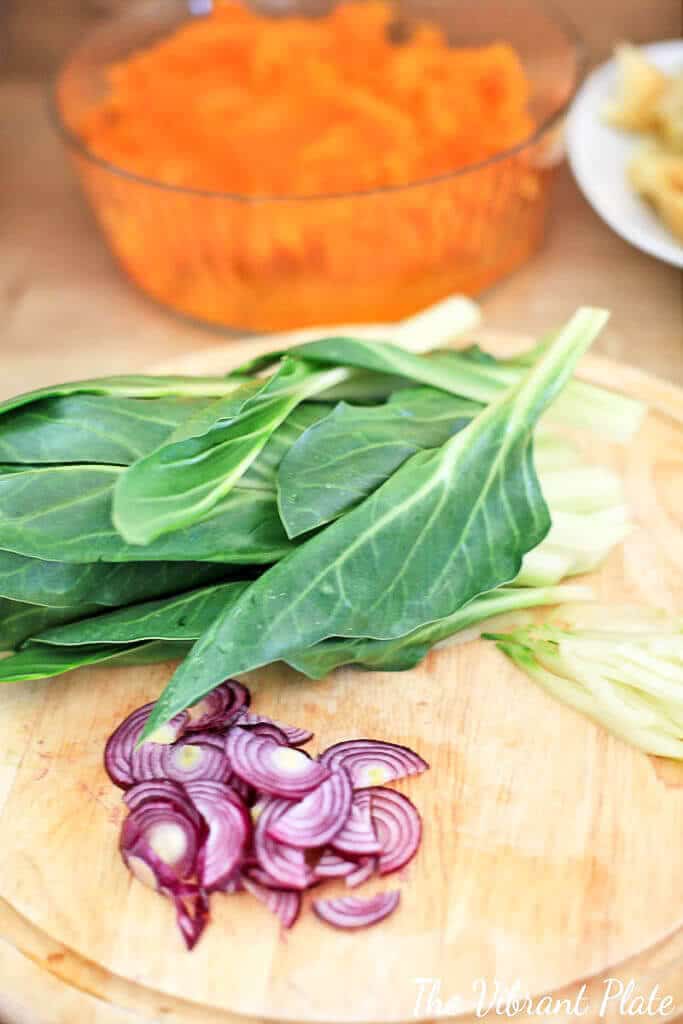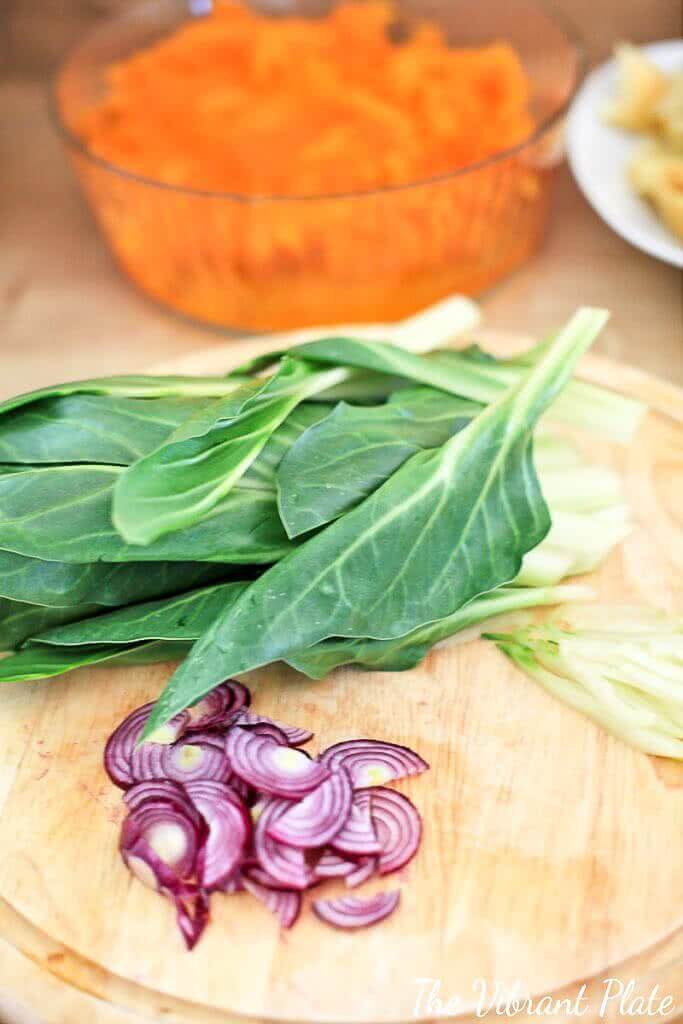 I will not bore you with hideous pictures of the gnocchi making process. Let's just say I was elbow deep into the squash-potatoes-flour mixture and was getting nowhere. At one point I was deliberating actually quitting and throwing everything in the trash when boyfriend saved the day with a casual "Just add more flour in it".
Ok, I can always give up later. At this point, I engaged him into checking the boiling water and be on standby to toss in the gnocchi that were finally coming along. I kept the gnocchi dough quite soft as I did not want any more flour in it. The shape of the gnocchi was therefore not consistent, but as they floated up in the simmering water and boyfriend scooped them out, I finally saw a ray of light at the end of the tunnel.
I quickly tossed the cooked gnocchi in a pan with melted butter, pan-seared them and added a bit of chard&cream sauce for topping. A sprinkle of salt, a dash of crushed black pepper and some grated parmesan on top and I was ready to serve.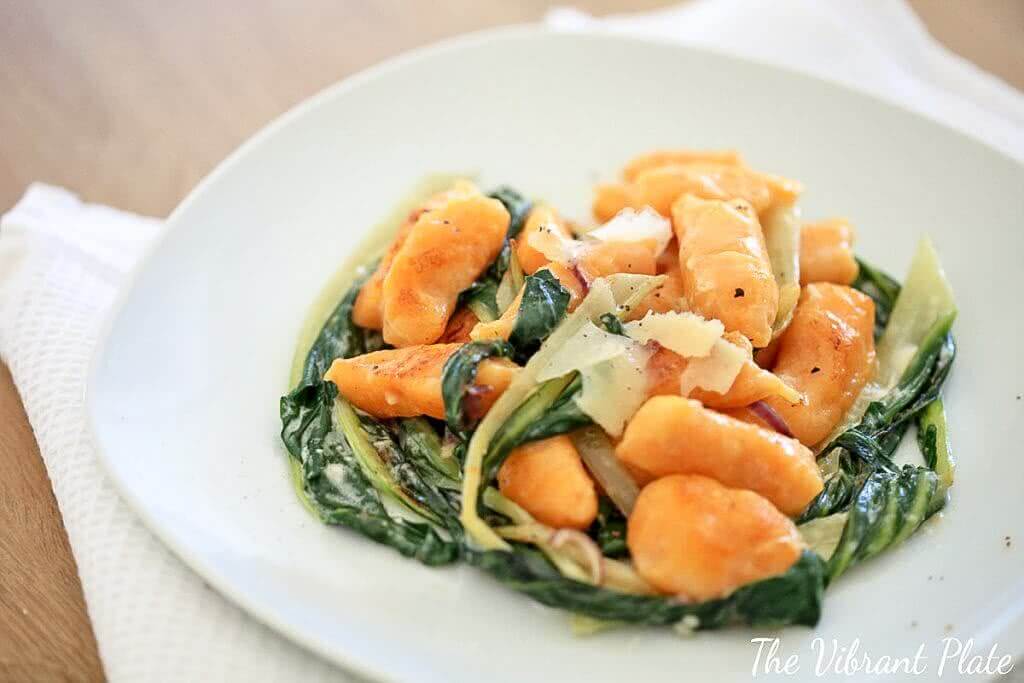 The gnocchi per se were nothing special, but combined with the sauce were so delicious, I actually said I might someday make this dish again. I guess butter really does make anything taste better.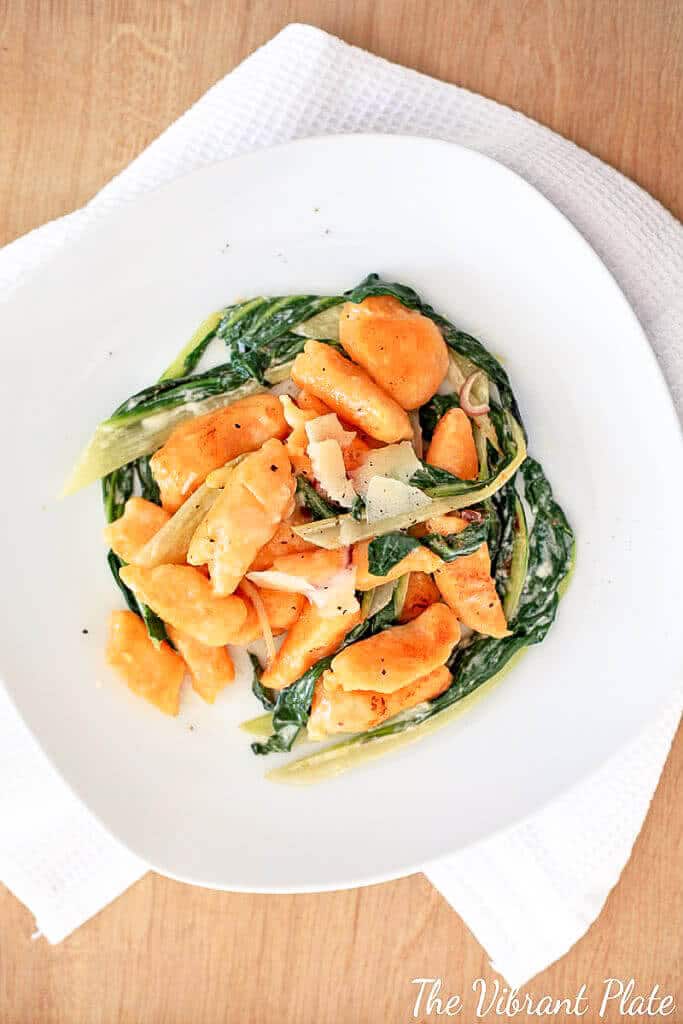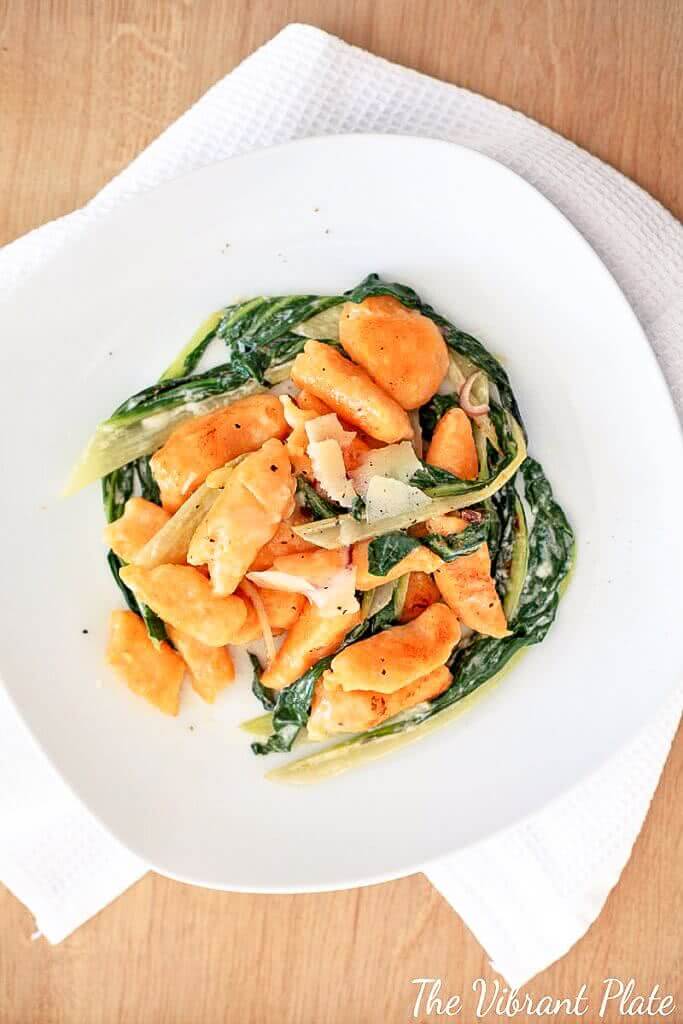 This dish is for omnivores & vegetarians.
Did you ever tackle making squash gnocchi? How did you manage to do it (without going crazy)?